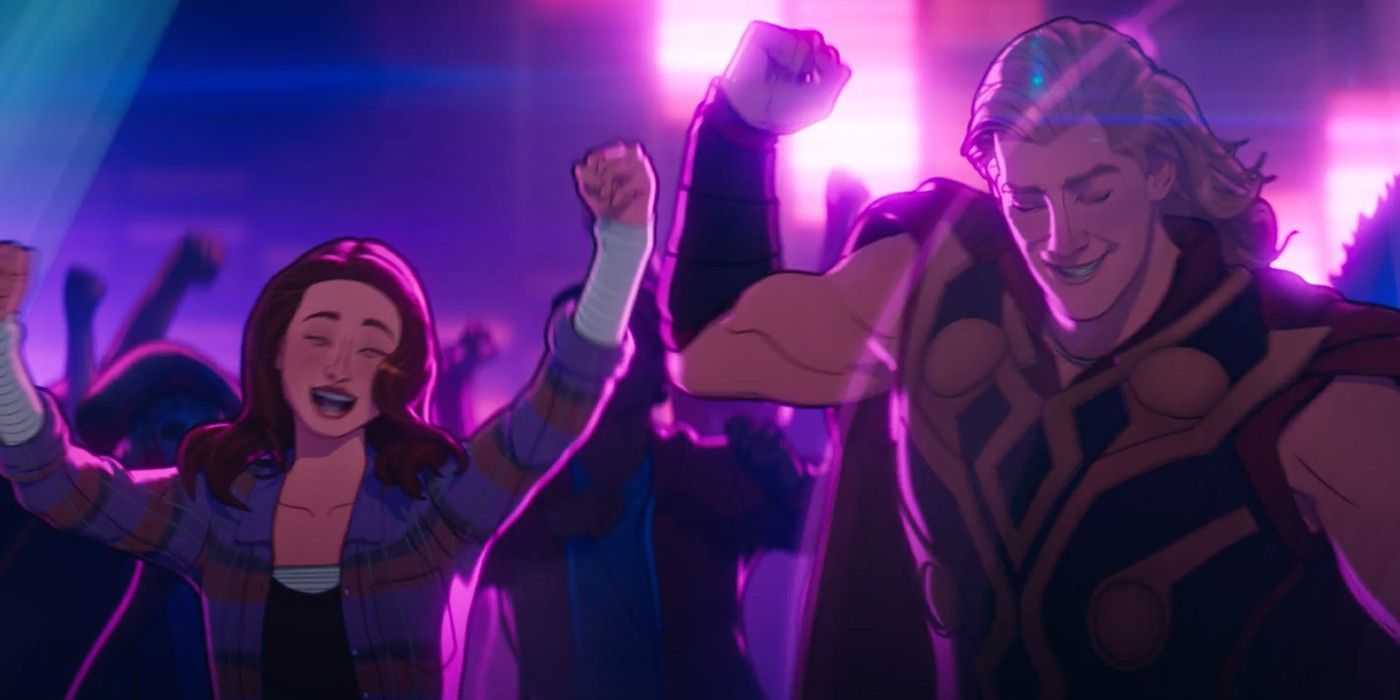 This week's episode of Marvel's What If...?, which centers on Party Thor, was inspired by romcoms from the 1980s and 90s. Over the course of the past seven weeks, Marvel's latest Disney+ series has featured many twists and turns. Each episode of What If...? explores a different alternate timeline within the MCU, thus allowing fans to see the characters they know and love in unlikely situations. Those range from a world where T'Challa becomes Star-Lord to the onset of the zombie apocalypse. It seems there are no limits to where What If...? can go.
Surprisingly, a good number of the What If...? episodes so far have been quite heartbreaking. That thankfully looks to change with episode 7, which arrives on Disney+ this Wednesday. The installment will focus on Thor, once again played by Chris Hemsworth. In this alternate world, Thor grew up an only child, or without Loki as a brother. Considering how What If...? has positioned Thor as a hardcore partier, it's clear that the lack of a sibling has made the God of Thunder more carefree.
Related: Why Marvel's What If…? Episodes Keep Abruptly Ending On Cliffhangers
What If...? head writer AC Bradley and director Bryan Andrews sat down with EW to preview episode 7. According to Andrews, this will be a "complete 180 from the couple episodes that came before that were more serious, more dramatic, tragedy and shock." Bradley also revealed where the inspiration for Party Thor came from, explaining that in her desire to focus on Thor's relationship with Jane Foster, she turned to romcoms of past decades. She said:
"I love the Thor-Jane relationship and we wanted to play around with that part of the love story without the framework of tragedy. The story took root from a love of '80s and '90s rom-coms and party films. After so many serious episodes, what's the most fun we could possibly have? And the answer to that is: Let Thor throw a party."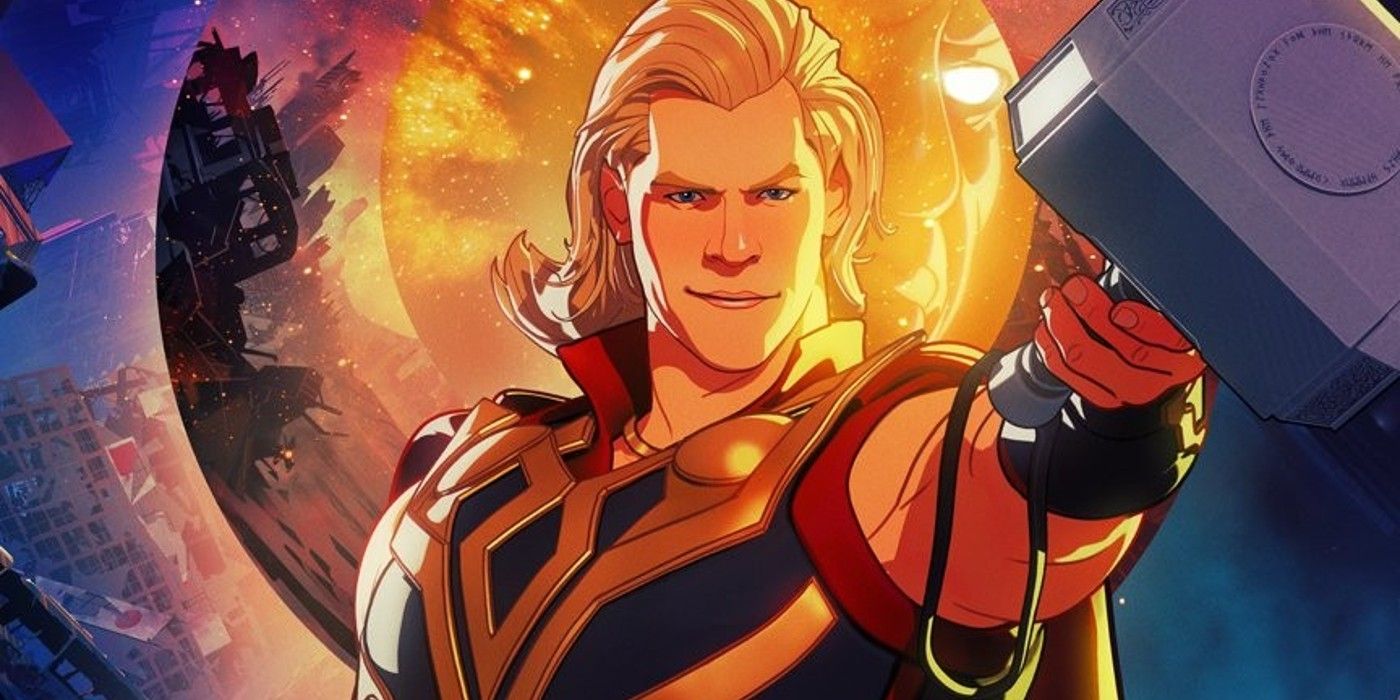 Natalie Portman has returned to voice Jane on What If...? ahead of her live-action appearance in Thor: Love and Thunder. Jane and Thor's relationship has been a bit shaky in the movies; while they got off to a nice start in 2011's Thor, the 2013 sequel didn't do much to develop their bond. They were broken up by the time Thor: Ragnarok rolled around. What If...? episode 7 has the power to put a unique spin on their love story and get viewers excited about Jane's impending return. The throwback romcom vibes sound like they will be a nice addition to the more lighthearted installment.
The MCU is arguably at its best when it is mixing the superhero world with other beloved genres. The franchise has yet to really delve into romcoms, which could make What If...? episode 7 truly special. It also could give a peek at what fans should expect from Thor: Love and Thunder; while the creative teams behind the two projects are vastly different, they both seem to be pushing Thor into more romantic territories. What If...? has something fun in store for Thor, and fans will get to see it unravel this week.
More: What If...? How Many Episodes There Are (And When The Finale Is)
What If...? releases new episodes Wednesdays on Disney+.
Source: EW
from ScreenRant - Feed