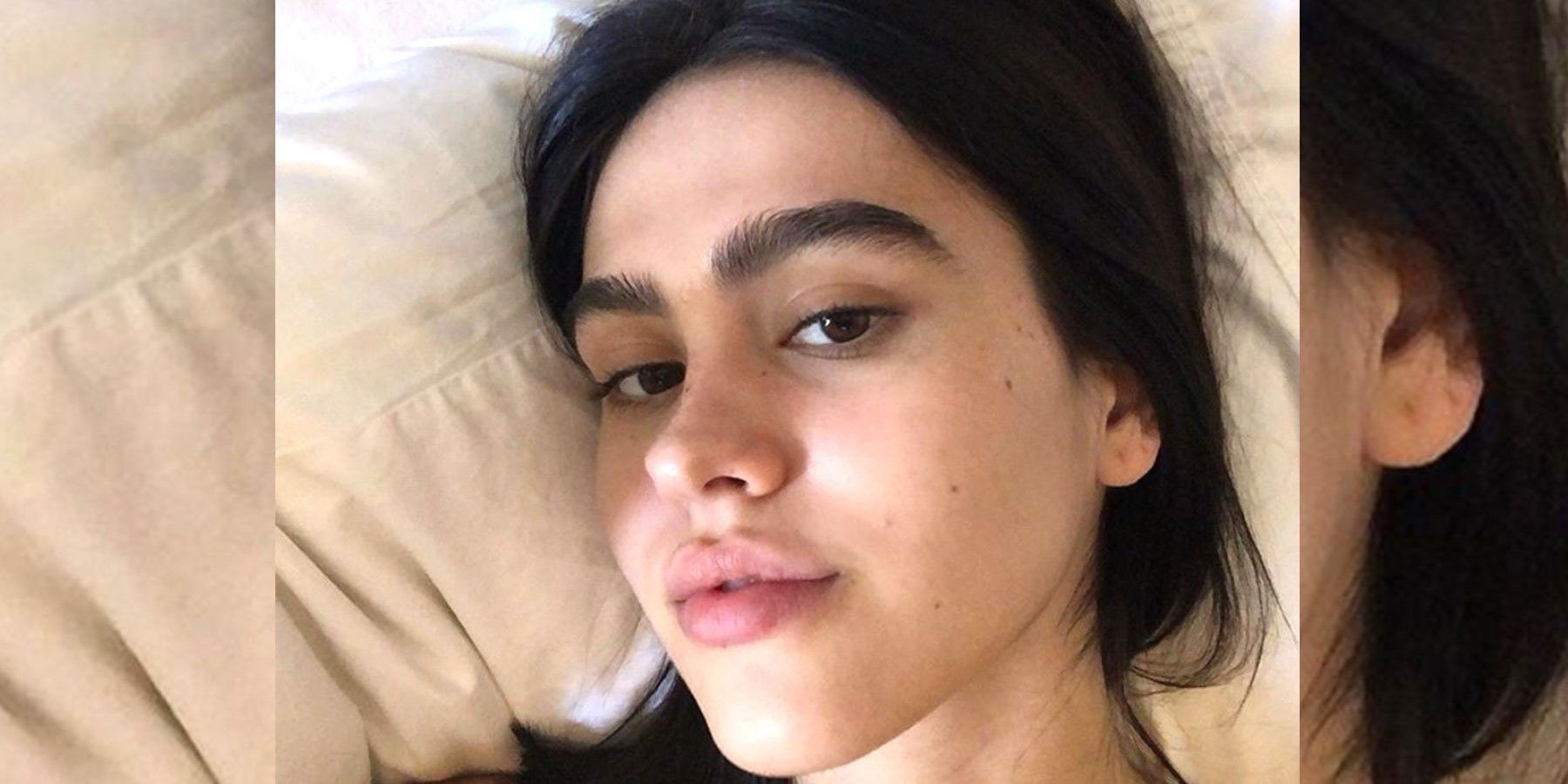 Amelia Hamlin reportedly broke it off with Keeping Up With the Kardashians star Scott Disick, and it's time to talk about what she's been doing since the split. The breakup was looming after Scott showed signs of being bitter over his ex Kourtney Kardashian's relationship. After Scott was caught sending a DM about Kourtney, Scott and Amelia were over.
Now that she's back on the market, she is expanding her horizons. That makes sense because she's just 20 years of age. Amelia has her whole life ahead of her. She's the daughter of Hollywood stars Harry Hamlin and Lisa Rinna, and Amelia has a world of opportunities waiting for her. She already works as a model, and she's been attending events as a single woman, for business and pleasure.
Related: RHOBH: Amelia Caught Parents Lisa Rinna & Harry Hamlin Skinny Dipping
Shortly after the split, she took part in the Bronx and Banco fashion show at New York Fashion Week. Amelia made appearances at a few events and enjoyed an NYC shopping adventure with her sister, Delilah Hamlin. Her busy schedule has possibly helped Amelia keep her mind off of Scott. She's also been honing her social media presence. See a shot of her on the runway below:
One look at her social media and it's clear that Amelia loves showing off her amazing facial features and toned body. Now that she's deleted all mentions of Scott from her profile, Amelia is free to promote herself as she pleases. When she appeared at London Fashion Week, Amelia made headlines with her see-through dress that showed off her bare nipples. Amelia showed off the look in a photo slide on her Instagram page. After receiving a flood of questions from fans about how her famous parents felt about the dress, Amelia posted a screenshot of a text message apology to Harry and Lisa.
However, her mom Lisa handled it well. It's not so surprising that The Real Housewives of Beverly Hills star supported her youngest daughter when she bared her body on the red carpet. Lisa didn't disapprove of Amelia's fashionable look. She wasn't offended that her daughter had worn something so revealing. In another post (shown above), Amelia walked the runway during London Fashion Week, for designer Yuhan Wang. Along with her looks and height, Amelia's celebrity name enhances her appeal in the fashion world. KUWTK fans wonder if Scott is trying to get her back.
With every chest-baring red carpet outfit and lingerie photoshoot, she is making sure to remind Scott of what he's missing. It's no secret that the Keeping Up With the Kardashians star Scott doesn't always handle problems well. Even after they split, sources for Scott and Amelia battled over claims related to who dumped who. It looks like Amelia is taking the breakup very well, so fans suspect it was her who ended things.
Next: KUWTK: Scott Disick Seen In Public For First Time Since Amelia Split
Source: Amelia Hamlin/Instagram
from ScreenRant - Feed