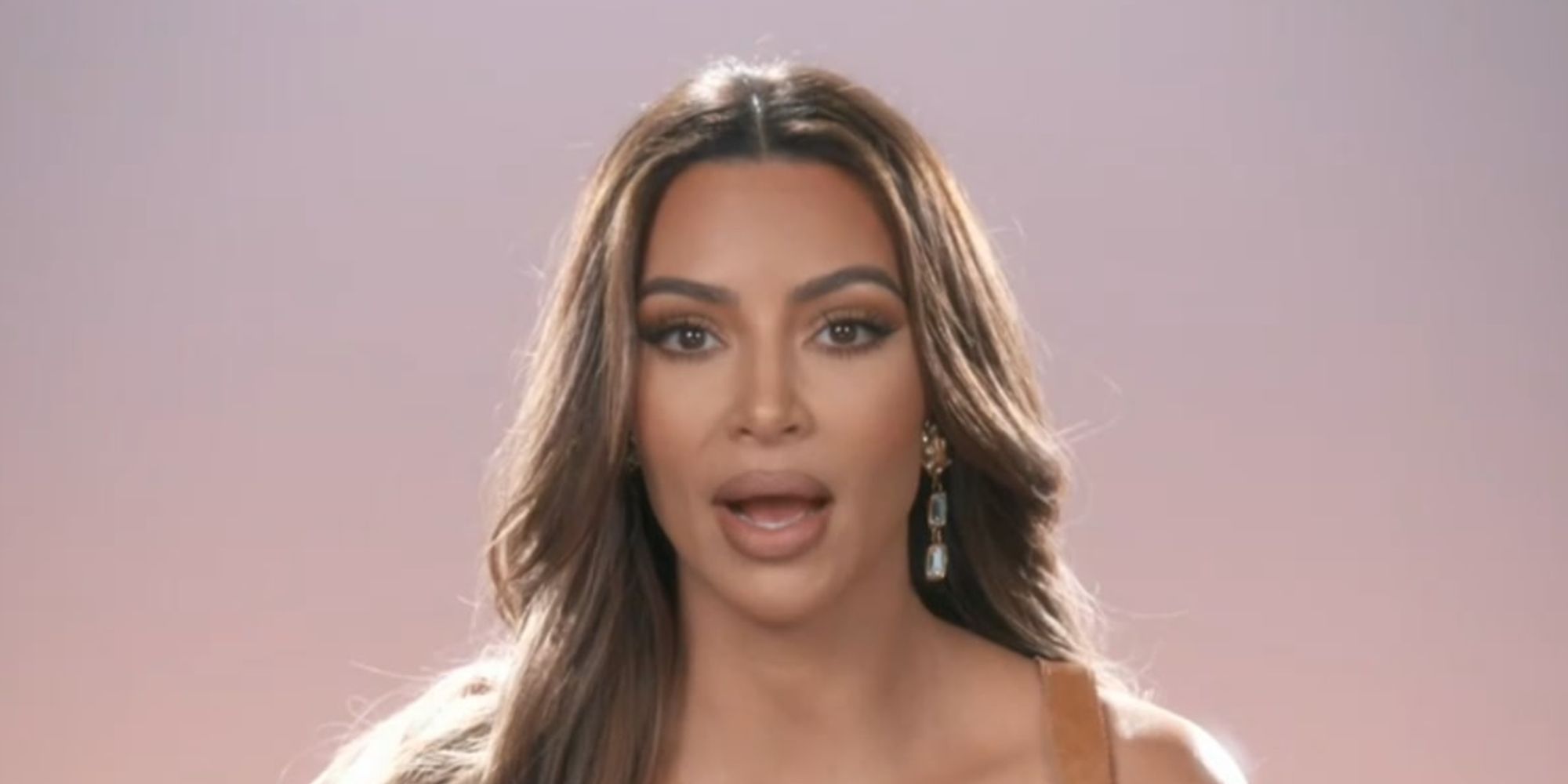 Kim Kardashian's lawyer denied new claims of there being an unreleased tape with the Keeping Up With the Kardashians star and her ex-boyfriend Ray J. Recently, Ray J's former manager Wack 100 claimed to be in possession of another version of Kim and Ray's infamous adult tape that no one has seen and offered the tape to Kim's husband Kanye West. With Wack being close to Kim's ex, there's no telling who's telling the truth here. However, Kim isn't going to sit around and let Wack run his mouth.
Many KUWTK fans have credited Kim and Ray J's adult tape as the catalyst to skyrocket Kim's career in Hollywood. The tape was released early in the same year that the Kardashians ended up landing their own reality show on E!. Despite the family already being in talks for their own show thanks to Caitlyn Jenner's Olympic background, Kim's intimate video with Ray J helped the Kardashian-Jenners seal the deal and score their own series. After a 20-season run, Kim and her family became international reality TV stars living a life of luxury. With that said, some fans think that if it weren't for Ray J, Kim would've never been launched into the spotlight.
Related: KUWTK: Scott Disick Has 'Unsettled Ill Will' Towards Kourtney & Travis
As the former manager of Ray J and a well-known name within the California hip hop scene, Wack 100 recently appeared on Bootleg Kev's podcast and unearthed claims of there being an unreleased tape from Kim and Ray J. "All I know is Kanye, holla at me, bro," Wack said in a clip that has since been re-shared by @hiphopnmore (included below). "We got part two on the laptop. Ain't never been seen. We'd love for you to have it. It'd be a great personal, private NFT." Wack presented this video in an attempt to garner a money-making deal with Kanye.
When asked why the tape hasn't been released if it really exists, Wack says he'd never release it without approval. With both Kim and Ray J having kids of their own now, releasing an alleged unreleased adult tape isn't a good move for either party. "I would never give it to anybody but Kanye 'cause it's the mother of his children," Wack said. "Because it's Kanye, I probably would give it to Kanye. That's for him. We can't put that out there in the world like that. It'd be disrespectful." However, once Kim caught wind of Wack's claims, she contacted her lawyer Marty Singer immediately and had him handle this situation. "The claim that there is an unreleased sex tape is unequivocally false," Marty Singer told TMZ. "It is unfortunate that people make these statements to try and get their 15 minutes of fame."
The tape is something Kim and Ray J will never be able to live out. No matter how big they get in the entertainment industry, the infamous adult tape always gets brought up. With Kim being a mother of four, she clearly doesn't want any unreleased version of her old hookups being leaked. The Keeping Up With the Kardashians star has worked hard over the last decade to elevate her brand and move away from her persona as a sex symbol. While she's still known for her good looks and killer body, Kim has done enough work to add more credibility to her name. She doesn't need Ray J or his old manager messing that up.
Next: KUWTK: Irina Shayk Keeping Dating Life to Herself After Kanye Fling
Source: Hip Hop N More, TMZ
from ScreenRant - Feed