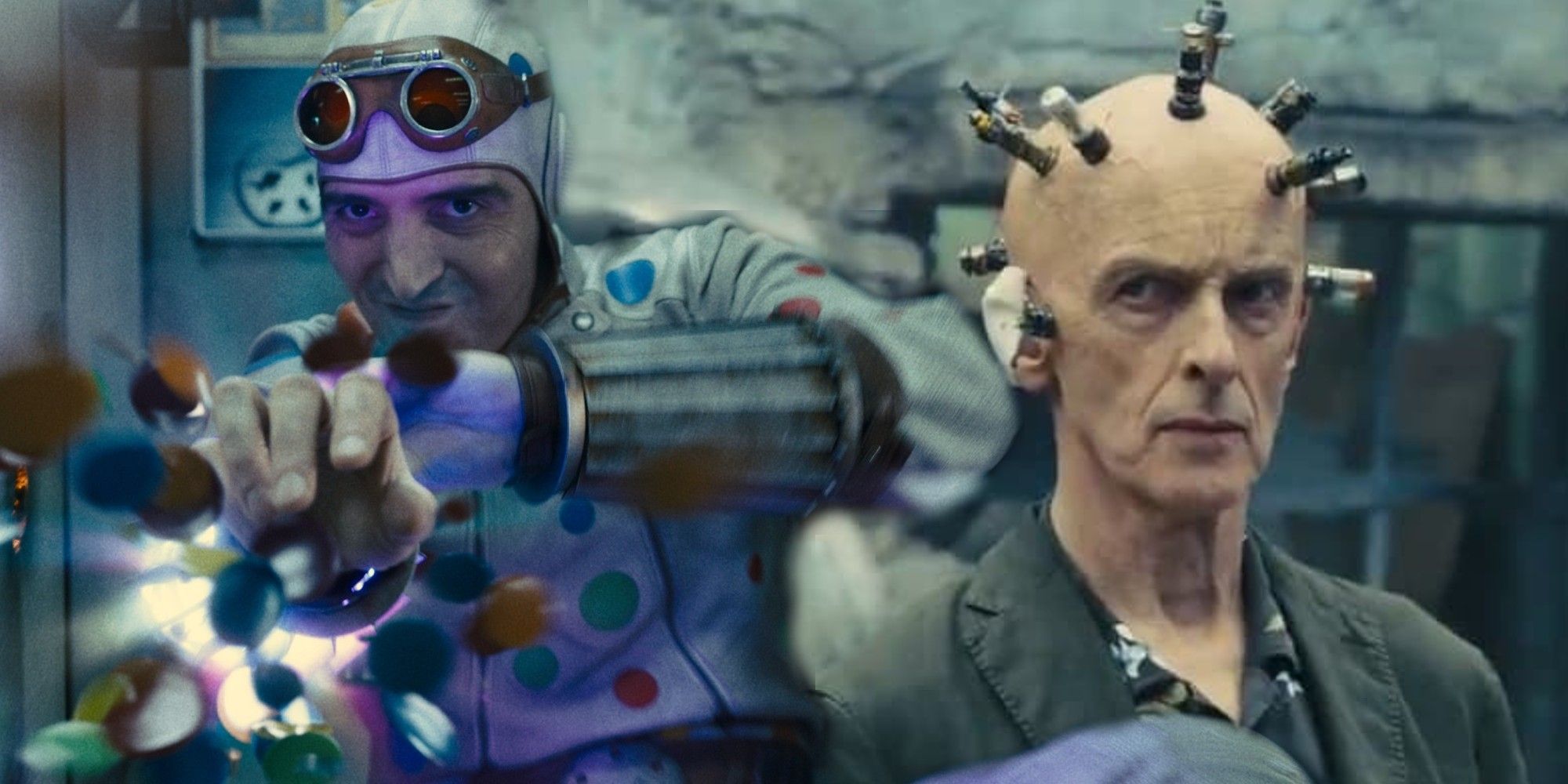 Director James Gunn has revealed what scene was the hardest to cut from the final release of The Suicide Squad. Gunn's take on DC's anti-hero team was released on August 5th, receiving positive praise from critics and audiences. The film saw the return of Joel Kinnaman, Margot Robbie, and Viola Davis, joined by newcomers Idris Elba, David Dastmalchian, John Cena, and Daniela Melchior.
Gunn's sequel/soft reboot sees Task Force X infiltrate the nation of Corto Maltese to destroy Project Starfish, an experimental program involving a captured extraterrestrial subject later revealed to be iconic Justice League villain Starro the Conqueror. After uncovering the involvement of the US Government, the team goes against Davis's Amanda Waller's orders to leave the nation and instead take down Starro before it can cause any further destruction. With such a colossal threat for the Squad, it was inevitable that certain parts would be cut, and following the release of The Suicide Squad's gag reel, Gunn has discussed the scene that was most difficult for him to cut.
Related: Why HBO Max Is The Perfect Place For Warner Bros. To Fix The DCEU
Following Gunn sharing the gag reel on Twitter, the director was asked what scenes he would add to the film in a possible extended edition of the film. While Gunn stated he cut them all so there wouldn't be any need for an alternate cut beyond the theatrical release, he did answer that a cut scene between the Thinker and Polka-Dot Man intercut with Ratcatcher 2 chasing down King Shark was the most difficult scene for him to omit. Gunn also stated he felt a scene featuring King Shark staring out at the denizens of Corto Maltese to Jessie Reyez's "Sola" was another difficult cut.
Click here to view original post
Gunn has previously discussed a cut interaction between Polka-Dot Man and the Thinker. When asked about an injury the Thinker received seeming off-screen, Gunn explained that he had attempted to manipulate Polka-Dot Man into helping him, only for the anti-hero to fire on him with his powers, removing a chunk of his ear. Gunn stated that the scene would be included on the home release of the film, alongside the gag reels.
With Gunn previously confirming The Suicide Squad's 4K Blu-ray will feature plenty of deleted scenes, fans finally have an opportunity to see what didn't make it into the final cut. While Gunn has stated that his final cut is as he intended and the film itself has been positively praised, it would be interesting for fans to see what was cut and speculate how it might have impacted the events in The Suicide Squad. As revealed by The Thinker's cut scenes, it can provide answers for possible inconsistencies audiences may have noticed in the final product.
Next: James Gunn Exposes A Problem With Fan Theories
Source: James Gunn/Twitter
from ScreenRant - Feed