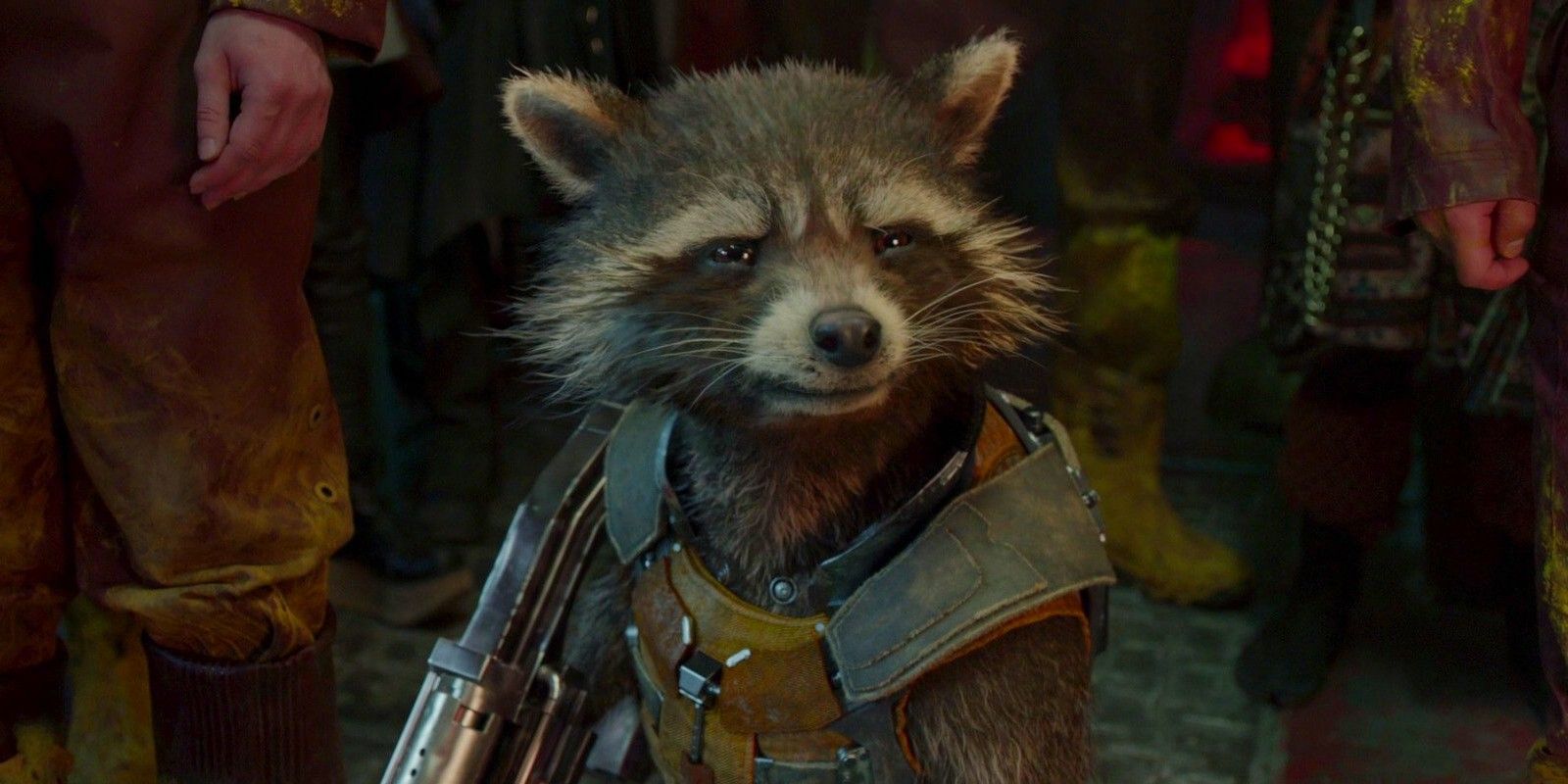 James Gunn skillfully avoids the question of whether Rocket Racoon will die in Guardians of the Galaxy Vol. 3. In 2014, Gunn brought the motley Guardians of the Galaxy to the MCU with a colorful, crowd-pleasing movie, and in 2023, he'll bring their story to a close. Guardians of the Galaxy Vol. 3 is expected to be the end for at least some of the characters, and if the various teases from the cast and crew are to be believed, it's going to be an emotional goodbye. Gunn is back once more as writer and director after briefly being let go from the project in 2018.
As production hasn't even begun on Guardians of the Galaxy Vol. 3, plot details are still being kept tightly under wraps. The entire team will return for the movie, including the alternate version of Zoe Saldana's Gamora from Avengers: Endgame. The Guardians of the Galaxy movies have always been ensemble pieces, but Gunn has hinted that wise-cracking Rocket Racoon (Bradley Cooper) will get a special focus in the third installment. That, plus the news that someone will die, has led many to believe the talking racoon will be the one to meet his end.
Related: Rocket Raccoon's Unseen Backstory Makes Him The MCU's Most Tragic Character
One savvy fan tried to trip Gunn up on social media by putting in a request for the music used at Rocket's funeral. ViniciU.S. wrote, "please play Bowie's Heroes in Rocket's funeral scene." Gunn's response smartly focused more on the song choice in question: "It's been used too much for me." That's not a no to Rocket dying, but it also isn't a yes either.
Click here to see the original post.
Obviously, Gunn would never outright confirm Rocket's death so far out from Guardians of the Galaxy Vol. 3's release. He also must realize that fans are going to believe in their theories regardless of what he says, so it's best not to directly comment on Rocket's fate. All he's definitively said so far about Rocket's story in Guardians of the Galaxy Vol. 3 is that he's most excited to close out the arc he began in the first film. This means Rocket's origins could finally get explained after only being alluded to in previous movies.
While this might not offer much clarity on the subject of Rocket's potential death, Gunn's response does reveal one thing: Fans shouldn't expect to hear David Bowie's "Heroes" in Guardians of the Galaxy Vol. 3. This isn't the first song Gunn has rejected for a movie, as he once said he would never use King Harvest's "Dancing in the Moonlight" either. Music is a key part of all of Gunn's movies, but especially the Guardians films. There's just as much interest in seeing the soundtrack than there is in finding out who will die. Unfortunately, Guardians of the Galaxy Vol. 3 is still a long time away, so everyone will have to be patient on both fronts.
More: What Guardians Of The Galaxy 3's Logo Tells Us About The Movie
Source: James Gunn/Twitter
from ScreenRant - Feed