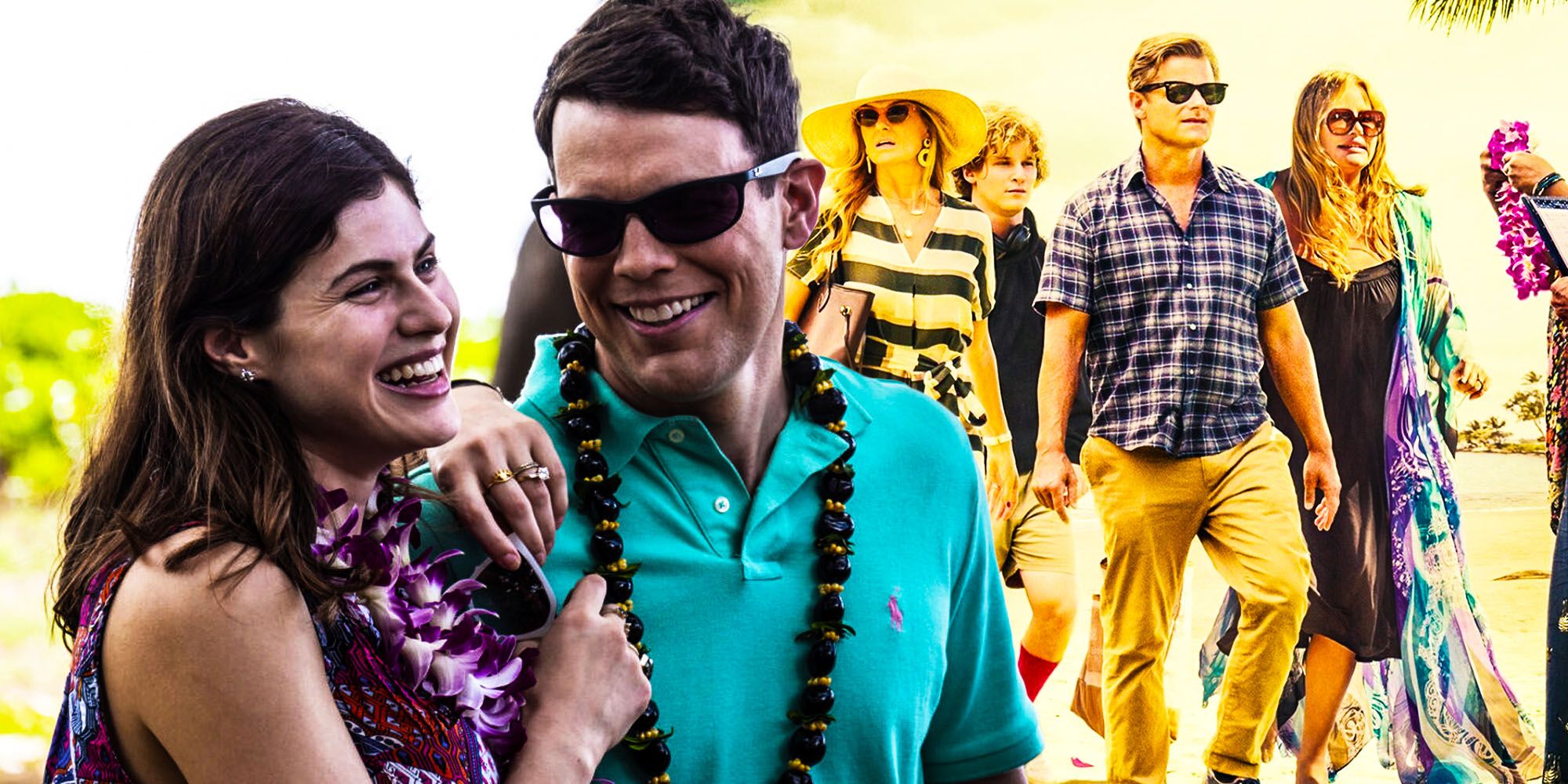 Warning: Major spoilers for The White Lotus.
Although The White Lotus season 2 takes place at a different White Lotus resort location, there are still ways that established characters can return. HBO's The White Lotus season 1 follows an ensemble cast and characters for a week at the White Lotus resort's exclusive Hawaii location. The series explores the dark complexities of the wealthy guests, the adversities faced by the seemingly cheerful staff, and the exploitation of the native Hawaiians and their culture.
HBO recently announced it would be renewing The White Lotus for season 2, though show creator Mike White revealed the second installment would occur in a different White Lotus resort setting as well as follow a primarily new cast and characters. At the same time, White was careful to say that it's possible certain characters from the critically acclaimed White Lotus season 1 could return. Season 1 ended with the Mossbacher family heading home (without Quinn), the Pattons flying back agreeing to continue their marriage, Tanya returning with a new romantic interest, Armond in a casket under the plane, and Belinda heartbroken by the rejection of her wellness center dream.
Related: True Detective Season 4 Updates: Is The HBO Drama Returning?
While there's a chance some White Lotus season 1 cast and characters can return, one, in particular, is already out of the running: Armond. Armond was the manager of the White Lotus Hawaii location, engaging in twisted practices among guests and employees alike while receiving the most adverse treatment from the vacationers, particularly Shane. In The White Lotus season 1 finale, Armond, on a bender with plenty of drugs and alcohol in his system, sneaks into Shane's room and defecates in his luggage before Shane finds him and regrettably stabs him in self-defense. Even if he hadn't been killed, Armond likely wouldn't have returned anyway, seeing as how he was being fired for Shane's constant complaints and the fact he was sexually harassing his young employees and doing drugs with them on the clock.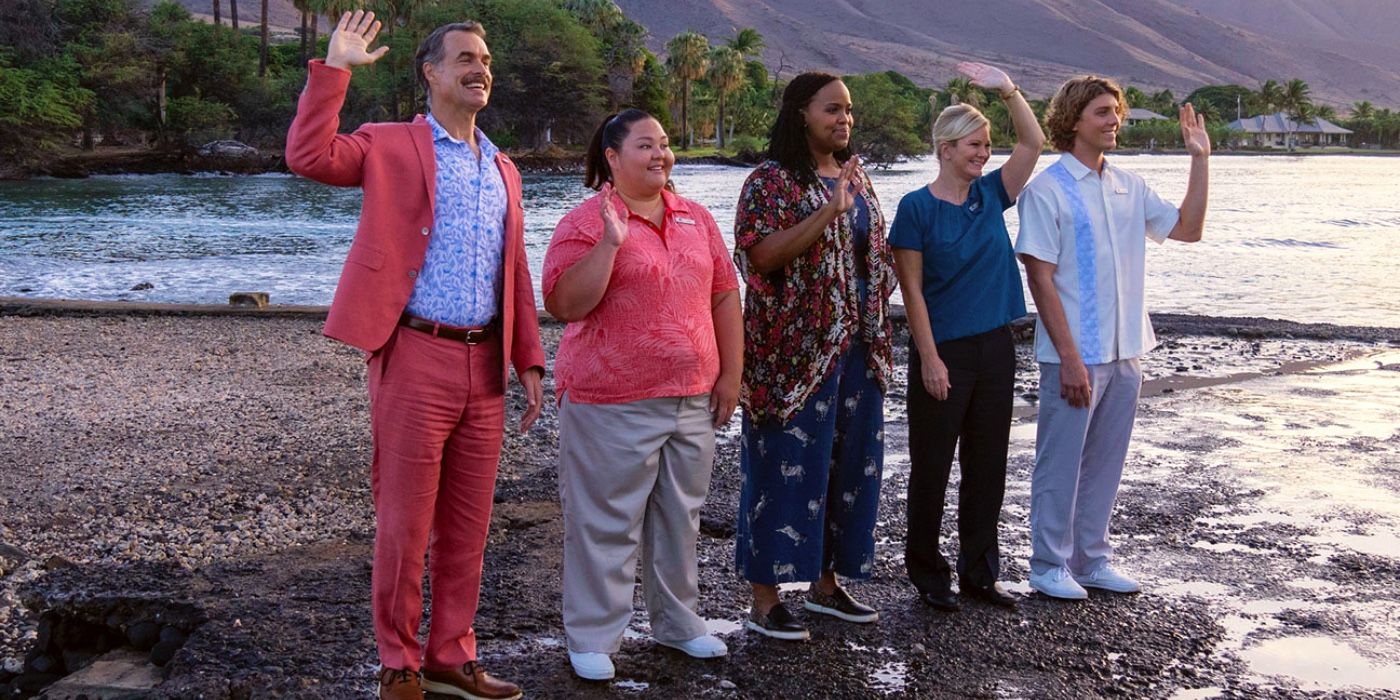 Another White Lotus employee of the HBO original series, it's possible Belinda appears in season 2 if she was transferred to work at a wellness center at another location. Her solo business dream may have been crushed by Tanya, but Belinda may have still wanted a change after her exploitation at the Hawaii location and mayhem with Armond's fate. Hopefully, the resort offered her the opportunity to autonomously run a wellness center for The White Lotus season 2 location. Tanya likely won't return, having a new boyfriend who possibly has a terminal illness and being over the grief of her mother and transactional relationships.
If White Lotus season 2 was to also take place at the Hawaii location, it would be especially easy for the Mossbacher family to return. Quinn (Fear Street's Fred Hechinger) was adamant about not returning home, deciding at the last minute to run away from the airport to go join his new Hawaiian outrigger canoeing team. The Mossbachers will have to return to retrieve the 16-year-old Quinn, so they won't have an easy trip home. It's still possible for the Mossbachers to show up in season 2 considering they had life-changing moments at the hotel. Nicole and Mark left with a more secure marriage and Olivia resorted to becoming like the parents she continually mocked, meaning they could be partial to another exciting vacation at the White Lotus. The Mossbachers also likely received benefits from the resort's corporate office after their room was robbed by an employee, so they may visit another location with perks from their turbulent Hawaii stay.
Since Shane (Jake Lacy) hated every aspect of his White Lotus stay, mostly due to his conflicts with Armond, it doesn't seem likely he would take his new bride to another one of their locations. At the same time, Shane and Rachel had an unpleasant vacation due to the hotel's management (and Shane's constant whining), so the White Lotus's corporate office may try to amend the wrongly charged hotel room, feces in his luggage, and traumatizing stabbing by giving them a complimentary stay at a new location. The White Lotus's resort would also want the wealthy, powerful Pattons to give them a positive review to entice future guests.
Next: HBO Max: Every Movie & TV Show Coming In September 2021
from ScreenRant - Feed