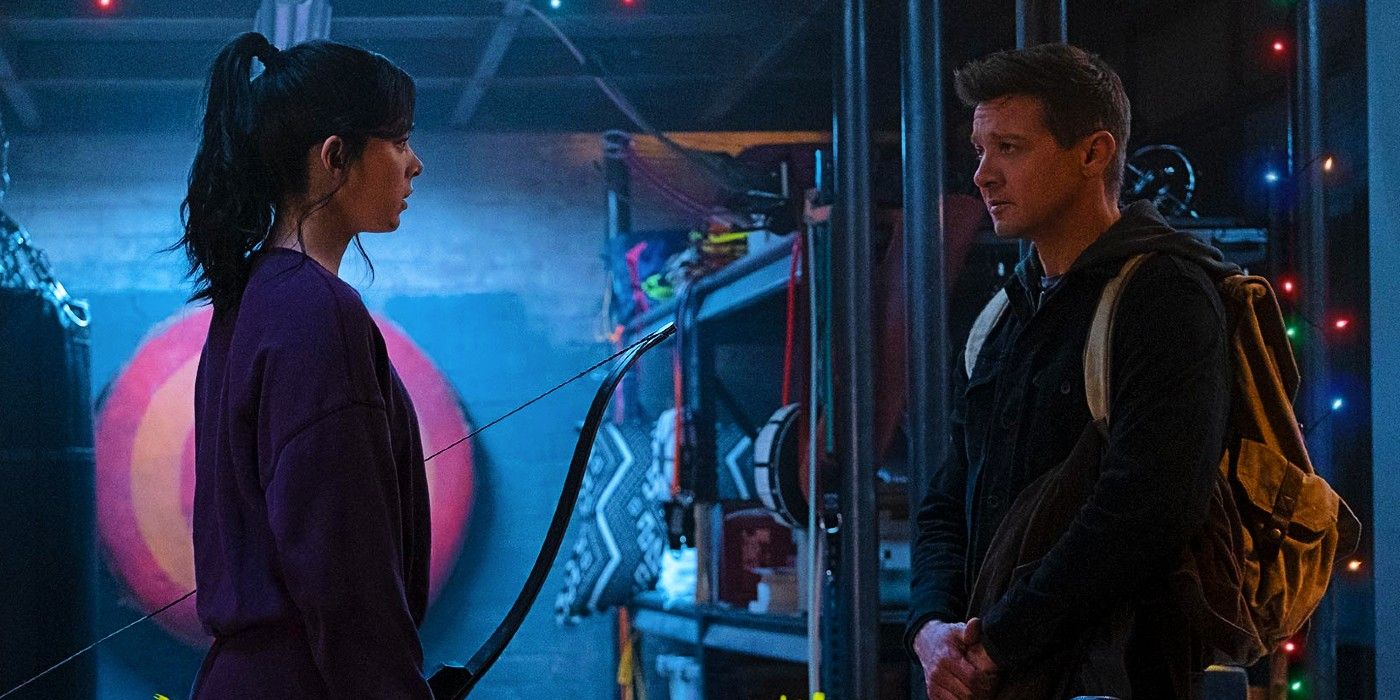 Hailee Steinfeld has recalled the moment that she met Jeremy Renner for the first time in the writer's room for Hawkeye. Marvel's upcoming Disney+ series, Hawkeye will mark the first appearance of Kate Bishop within the Marvel Cinematic Universe. It will feature Steinfield as Bishop alongside veteran Avenger Clint Barton/Hawkeye, played by Jeremy Renner. The series will also feature The Conjuring star Vera Farmiga as Bishop's mother, Eleanor, alongside Florence Pugh as Yelena Belova. Her appearance in the Disney+ show follows that exciting Black Widow end-credit scene, which saw Belova sent on a mission to hunt down Barton after being manipulated into thinking that he was responsible for the death of her sister, Natasha Romanoff.
Hawkeye will focus on Bishop training to take over the mantle of Hawkeye from Barton, while also giving fans a deeper insight into his time as Ronin. This alternate identity that Barton adopted in Avengers: Endgame saw him become a sword-wielding killer who went after criminals who had survived the snap. The series has tapped Jonathan Igla, who has previously worked on Mad Men and Bridgerton, to write the series. While directing duo Bert and Bertie, otherwise known as Amber Finlayson and Katie Ellwood, will helm the series.
Related: Hawkeye Being A Christmas Story Can Outdo Iron Man 3
Now, Steinfeld has shared how she felt when she met with Jeremy Renner for the first time. Speaking with Entertainment Weekly (via u/magikarpcatcher), Steinfeld described how their first meeting took place in a writer's room, where she came to the realization that "This is real. This is happening". Check out Steinfeld's full quote below:
"The first time Jeremy and I sat down together, we were in a writers' room surrounded by a bunch of Hawkeye comics up on the wall, all around us. I was like, 'Oh my God, this is real. This is happening'."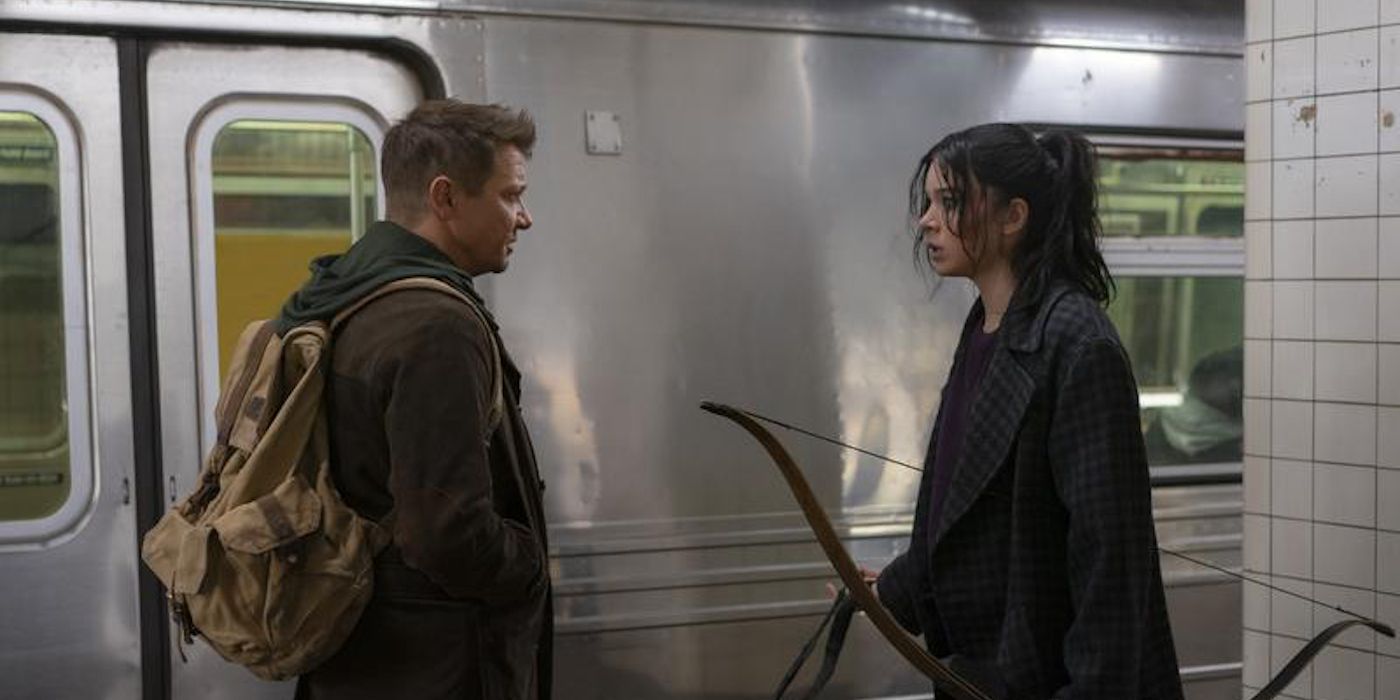 It will certainly be interesting to see the dynamic between the two of them play out on screen, as we see Barton training Bishop to be the new Hawkeye. New official photos from the Hawkeye series were recently released and show the pair looking ready for action, as well as providing a look at Bishop's iconic purple and black costume. Lucky the Pizza Dog, Clint's rescue dog in the comics, also appears in the new photos and has been confirmed to feature in the series along side Barton and Bishop.
Steinfeld's excitement for the pair to work together on Hawkeye is certainly echoed in the reactions of those who are eager to see this long-awaited comic adaptation finally play out. Bishop and Barton's relationship within the comics is a well-established one, with Bishop's energy and quick wit keeping Barton on his toes. Meanwhile, her admiration for him sees them take on a somewhat unconventional father/daughter dynamic. It is likely that this is how their relationship will be translated to screen in the upcoming series, but exactly what sort of situations the pair will find themselves in remains to be seen. Hawkeye begins streaming on November 24, 2021.
Next: Kate Bishop's Hawkeye Is Much More Exciting Than Clint Barton's Return
Source: EW (via magikarpcatcher/Reddit)
from ScreenRant - Feed