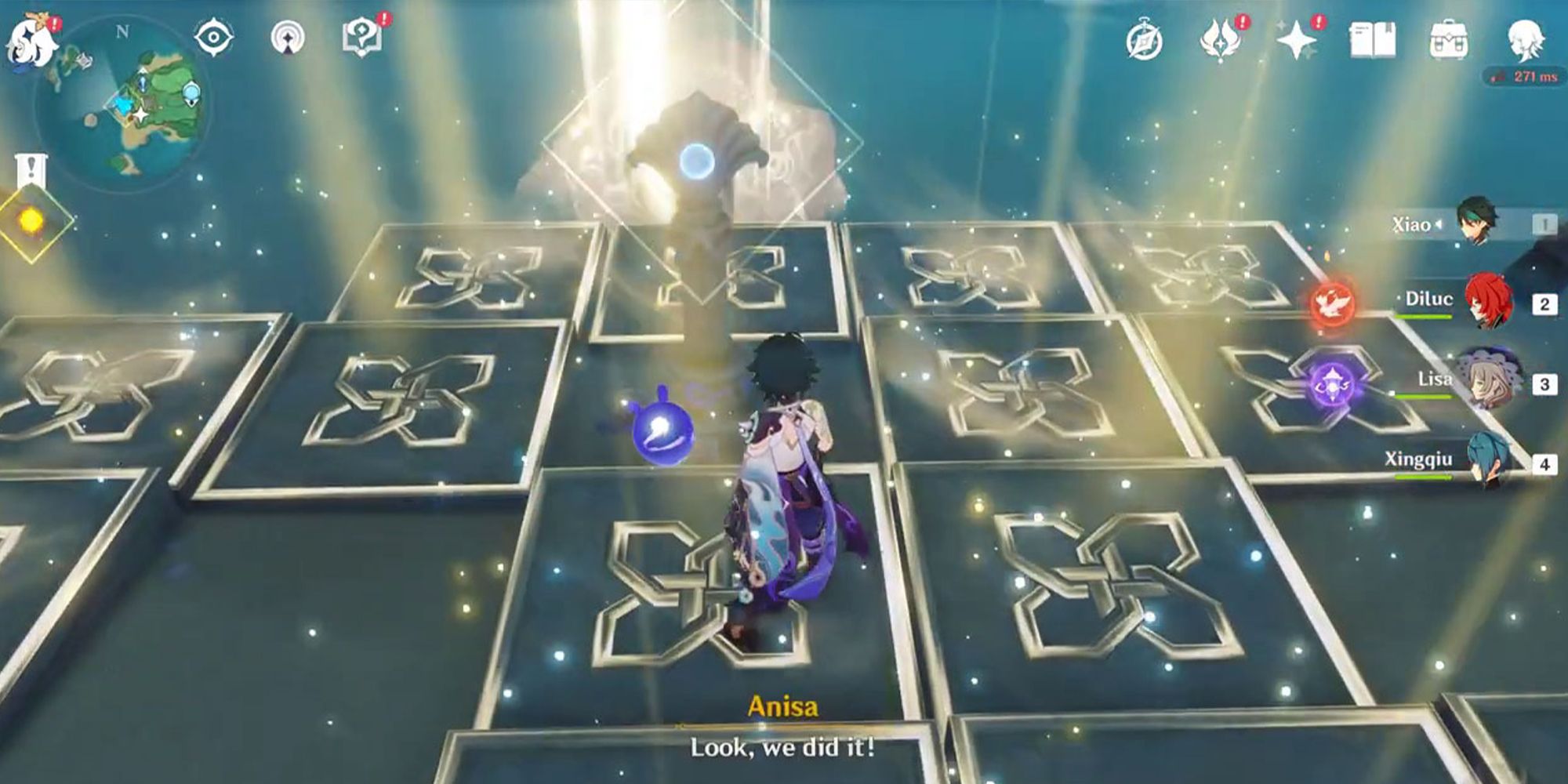 Players will need to complete the Watatsumi Puzzle in Genshin Impact. With the release of Inazuma, the newest major location to be added to the game, there are tons of hidden pathways and secrets to discover. The thing that makes this region stand out is how many of these hidden areas are located deep underground. Those players looking to make the most out of this new area will need to complete a variety of different world and side quests. One of these quests requires players to finish the Watatsumi Puzzle.
In order to unlock access to the Watatsumi Puzzle in Genshin Impact, players will first want to head over to an NPC named Kumi, who can be found on the western end of Watatsumi Island. She will ask the player to bring her three Sakura Blooms. These are scattered all around the island. Players will need to use an Electro attack to claim them.
Related: The Best Aloy Build in Genshin Impact (Weapons, Artifacts, & Talents)
After bringing her the Sakura Blooms, Kumi will request that players check on a researcher on the western end of the island. There will be a Hilichurl camp for players to clear out. After this, when players speak with the researcher, they will mention that there is a treasure in the area. This is how players can begin the Watatsumi Puzzle. To complete this puzzle, players will need at least one Hydro and one Electro character.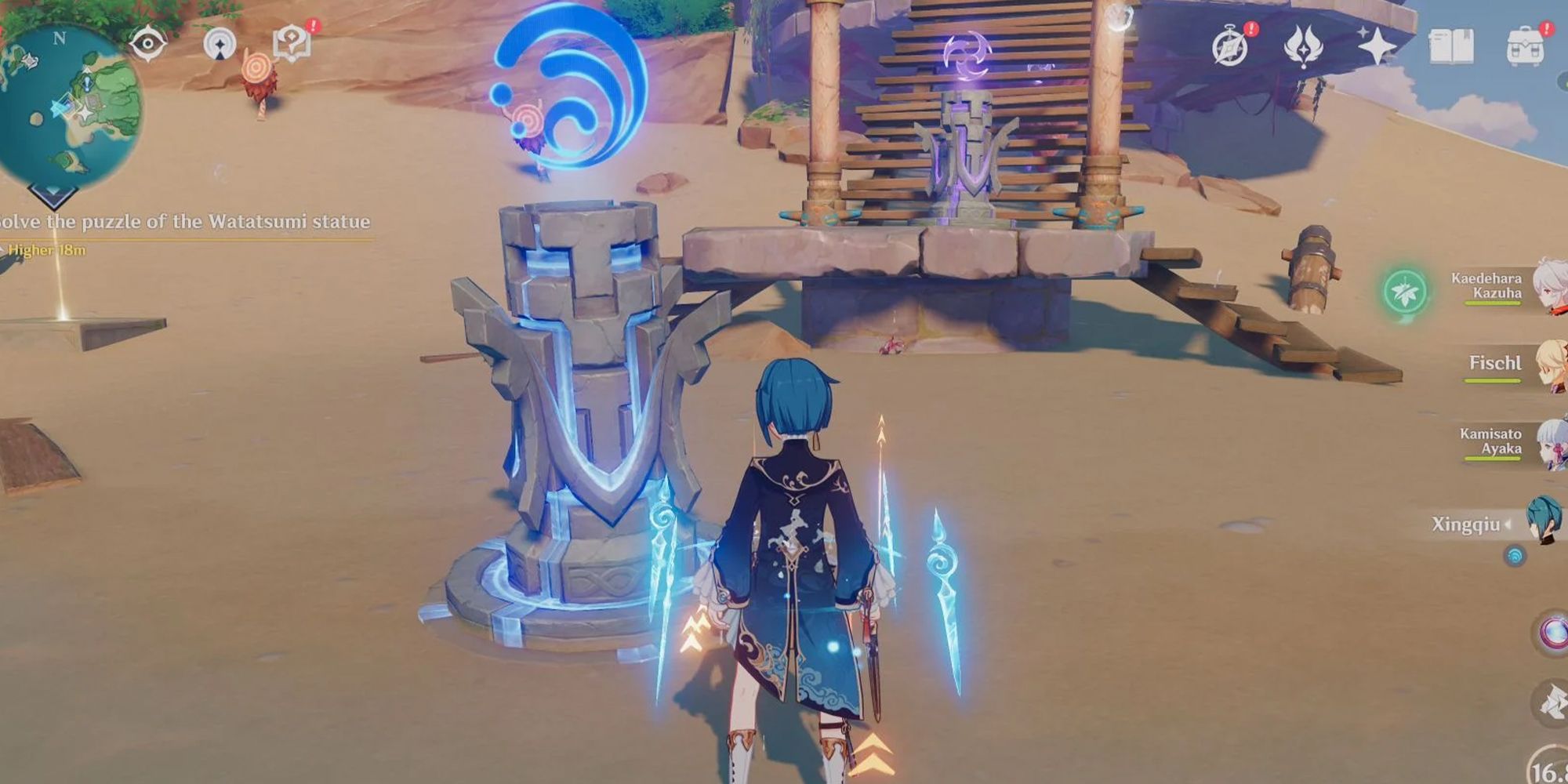 Players will need to unlock three different elemental totems. Two of them are Electric, and the last requires Hydro. Players will notice that one Electro totem is covered by an Electro barrier. To unlock it, they will need to go behind the nearby Hilichurl Hut to find an Electrogranum Plant. After activating the plant, they can return to the barrier to deactivate it. Then, they should have no trouble activating all three elemental totems. This will unlock the next part of the puzzle.
In the second part of the Watatsumi Puzzle, players need to successfully navigate to the glowing platforms and light every other tile along the way, but they cannot step on the same tile twice. If they do, the puzzle will reset. The first part of this puzzle isn't too difficult. Players should step on the first glowing title and simply follow the path to the statue. They need to interact with the statue to reveal the next tiles.
The second time, players will need to walk around the statue to make sure they light all the platforms. This will reveal the final and most complicated set. For this part, players should hug the edges of the titles to light them all before reaching the final statue. Completing this puzzle will reward an Exquisite Chest. Players can also return to Kumi to collect Primogems they earn for completing this puzzle.
More: Genshin Impact: Where to Find The Intact Key (& What It's For)
Genshin Impact is available now on PlayStation 5, PlayStation 4, PC, and Mobile.
from ScreenRant - Feed