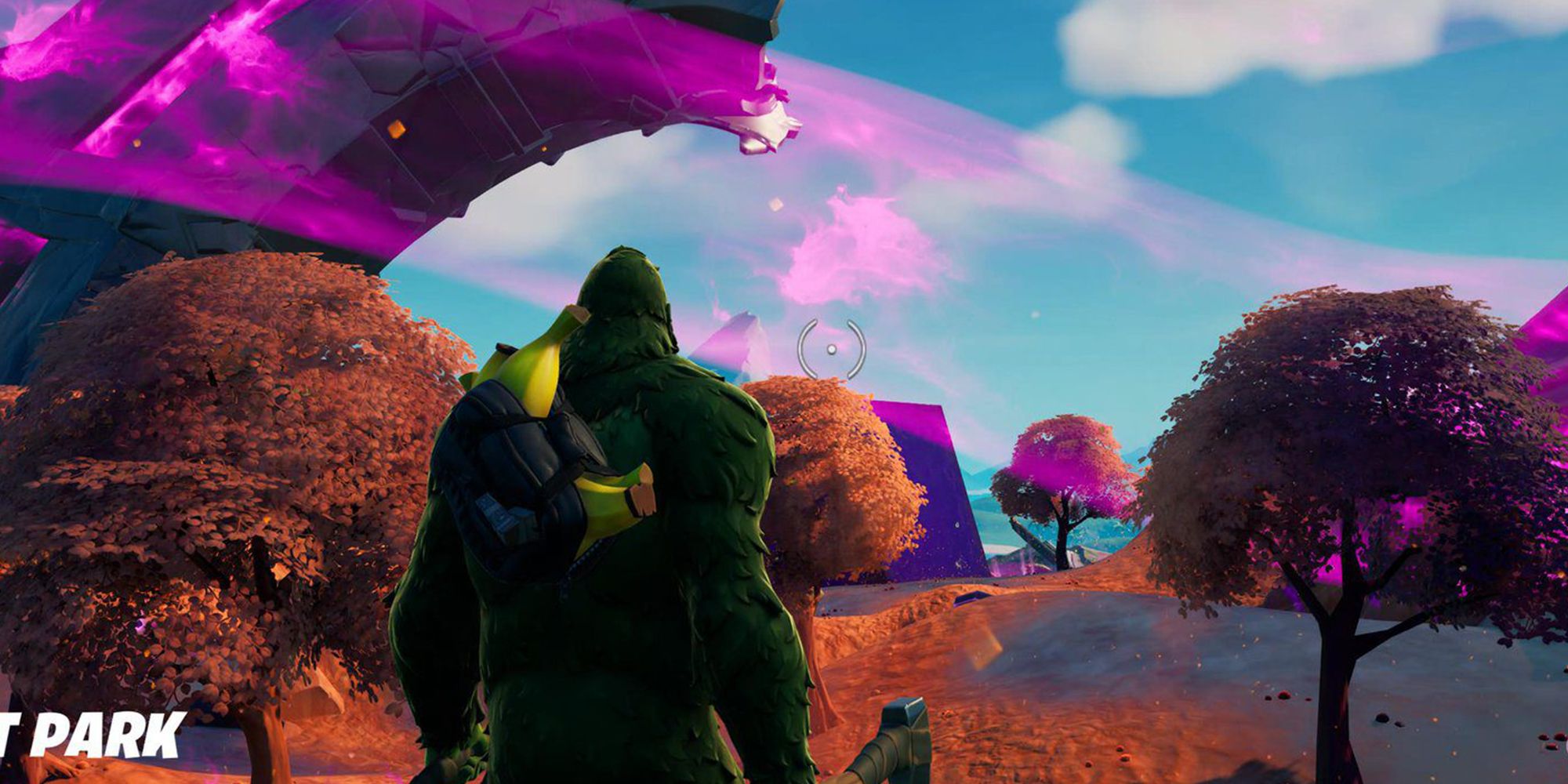 Finding Alien Crash Sites is important for completing Fortnite Season 8 Character Punch Card challenges. During Fortnite Season 8, players can earn XP by completing new Character Quests. These are quests given by the Season 8 NPCs around the map that can help players level up their Battle Pass and earn Battle Stars to unlock Battle Pass rewards. New Character Quests will be made available as the season progresses. For two of the earliest challenges, players will need to find and complete activities at Alien Crash Sites.
The two Character Quests belong to Fabio Sparklemane and J.B. Chimpanski. Before players can start these quests, they will need to locate these characters on the map and interact with them. Fortunately, players can just head over to the Quest tab at any time and choose one of these two characters. The game will then place a marker on the map to note their exact locations. The two challenges players need to complete are:
Fabio Sparklemane (Quest 3): Dance at two different alien crash sites: 16k XP.
J.B. Chimpanski (Quest 3): Harvest 100 metal from an alien crash site: 16k XP.
Related: How to Complete a Sideways Encounter in Fortnite
Players will just need to know where they can find the Alien Crash Sites. These are the locations where most of the debris from the Season 7 ending event did the most damage. They can be found primarily on the eastern and western coasts of the island.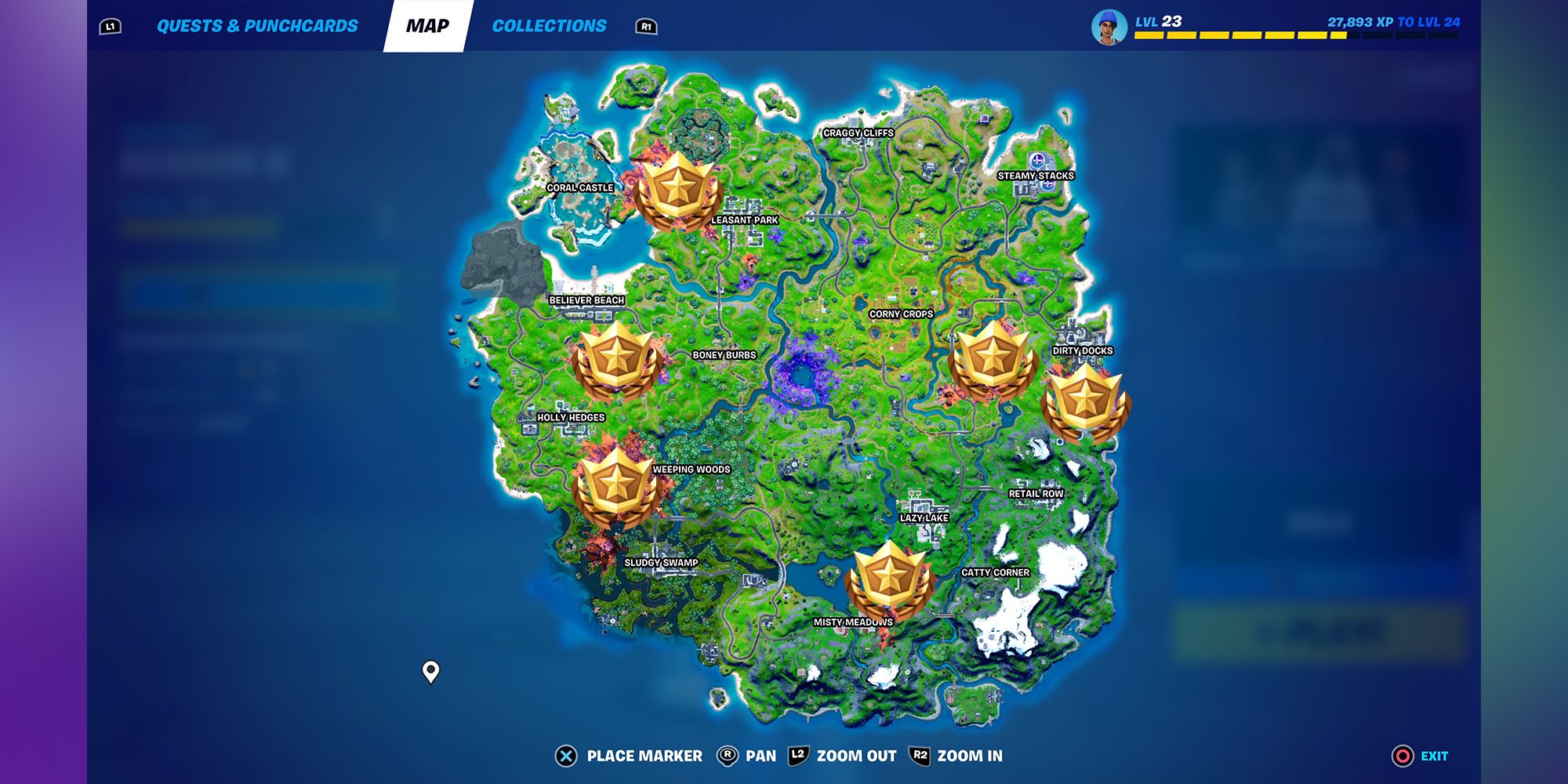 There are six different Alien Crash Site locations on the Fortnite Season 8 map. These are:
West of Pleasant Park.
South of Believer Beach.
West of Weeping Woods.
Northeast of Misty Meadows.
South of Dirty Docks.
West of Dirty Docks.
Players can land directly at one of these sites at the start of the match to make it easier to complete the challenges.
Upon arriving, players will notice that these new Alien Crash Sites are wide open with nothing but destruction surrounding them. Giant pieces of metal rubble and purple tunnels allow players to fly around the area mostly uninhibited.
J.B. Chimpanski's Character Quest will be the more difficult task to complete at an Alien Crash Site. Since these areas are incredibly limited in resources, it can be difficult to find enough metal to harvest within a single run. The best place to land will be the Alien Crash Site located south of Believer Beach. Players can continue south to Weeping Woods if they need more metal to complete Chimpanski's challenge. These sites are fairly close to each other, making it easier to avoid running into enemy players.
More: Fortnite Denim Jackets Selling For Nearly $1,300
Fortnite is available now on PlayStation 5, PlayStation 4, Xbox Series X, Xbox One, PC, Nintendo Switch, and Android.
from ScreenRant - Feed