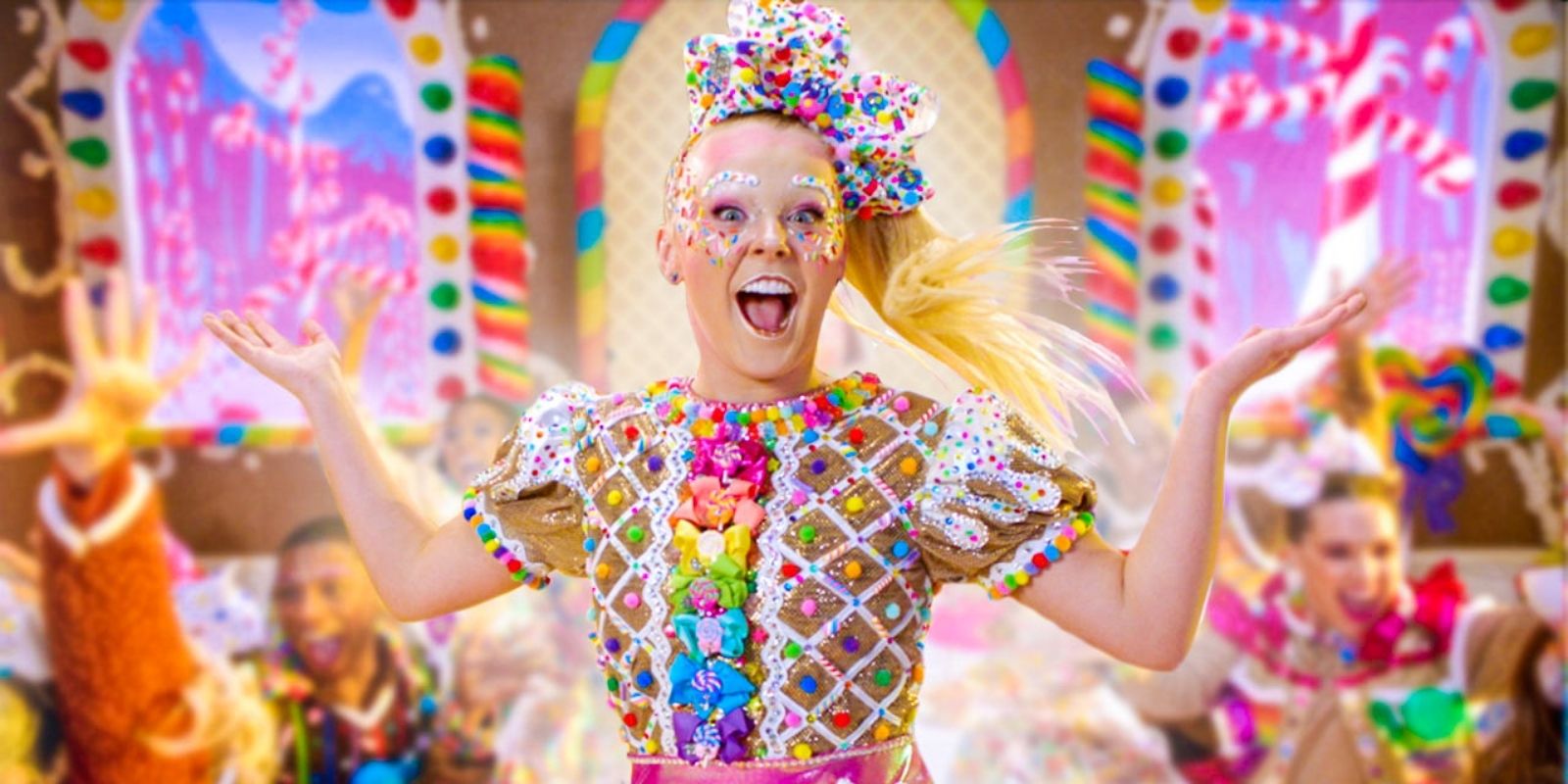 Dancing With The Stars season 30 contestant JoJo Siwa claims Nickelodeon only views her as "a brand" despite working with the network throughout her entire childhood. The 18-year-old personality began her career on Abby's Ultimate Dance Competition in 2013. Since then, she has become a glittery sensation, appearing on Dance Moms and starting a successful YouTube channel and music career. The young star is now preparing for her upcoming D.R.E.A.M. tour and her new live-action musical film The J Team, all while rehearsing for this season's DWTS.
After coming out as part of the LGBTQ+ community on social media earlier this year, JoJo is making Dancing With The Stars history as the first contestant in 30 seasons to have a same-sex partner. Though the 15 contestants vying for the Mirrorball Trophy have already been announced, their dancing pros have been kept under wraps. That said, before JoJo's first rehearsal, she admitted she hopes to dance with either Jenna Johnson, Britt Stewart or Lindsay Arnold. JoJo continued to tell her fans that she's actually a bit nervous to face judges Derek Hough, Bruno Tonioli, Carrie Ann Inaba and Len Goodman because they're all very much aware of her dancing history. JoJo knows she won't be hiding her trained skills but hopes the judges don't view her background as a reason for harsher critiques.
Related: DWTS: Season 30 Cast Revealed
While JoJo has been rehearsing for her first appearance on Dancing With The Stars next week, she's also been simultaneously preparing for her tour that kicks off next January. In a new set of fiery tweets, JoJo admits there is trouble in paradise with Nickelodeon, as the network is restricting her creative freedom. "My movie musical was just released (with 6 new original songs)...Nickelodeon told me today that I'm not allowed to perform/add any of the songs from the film into my show. These are MY songs, MY voice, MY writing. Does this seem fair???" JoJo continued to explain her standpoint, saying there's no reason why Nickelodeon should be restricting her from performing the music that fans want to hear. "Working for a company as a real human being treated as only a brand is fun until it's not."
Though Nickelodeon has yet to comment on JoJo's demanding words, this isn't the first time the Dance Moms alum has publicly called out powerhouses for their wrongdoing. Back in June, she tried to get a scene taken out from her upcoming movie Bounce that required her to kiss a male character. JoJo listed her reasoning as being madly in love with someone in real life and not wanting to risk that relationship by kissing someone else, especially a man, even if it's for a role. Up until the point of planning her tour set list, it seemed like the star was still excited about the musical film produced by Nickelodeon Movies.
Even though seeing powerhouses take full credit and advantage of a celebrity's work is disappointing, it's a very prominent issue within the music industry. Stars like Taylor Swift have gone the extra mile in the public eye to showcase how damaging money and power can be when an executive up top takes everything they nurtured, loved and worked for. Her frustrations won't affect her time on Dancing With The Stars, but fans are curious if Nickelodeon will respond or if they'll at least allow her to perform with the original music during her weekly performances.
Dancing With The Stars premieres September 20 at 8pm on ABC.
Next: DWTS: JoJo Siwa Reveals Which Female Pro She Hopes To Dance With
Source: JoJo Siwa/Twitter
from ScreenRant - Feed