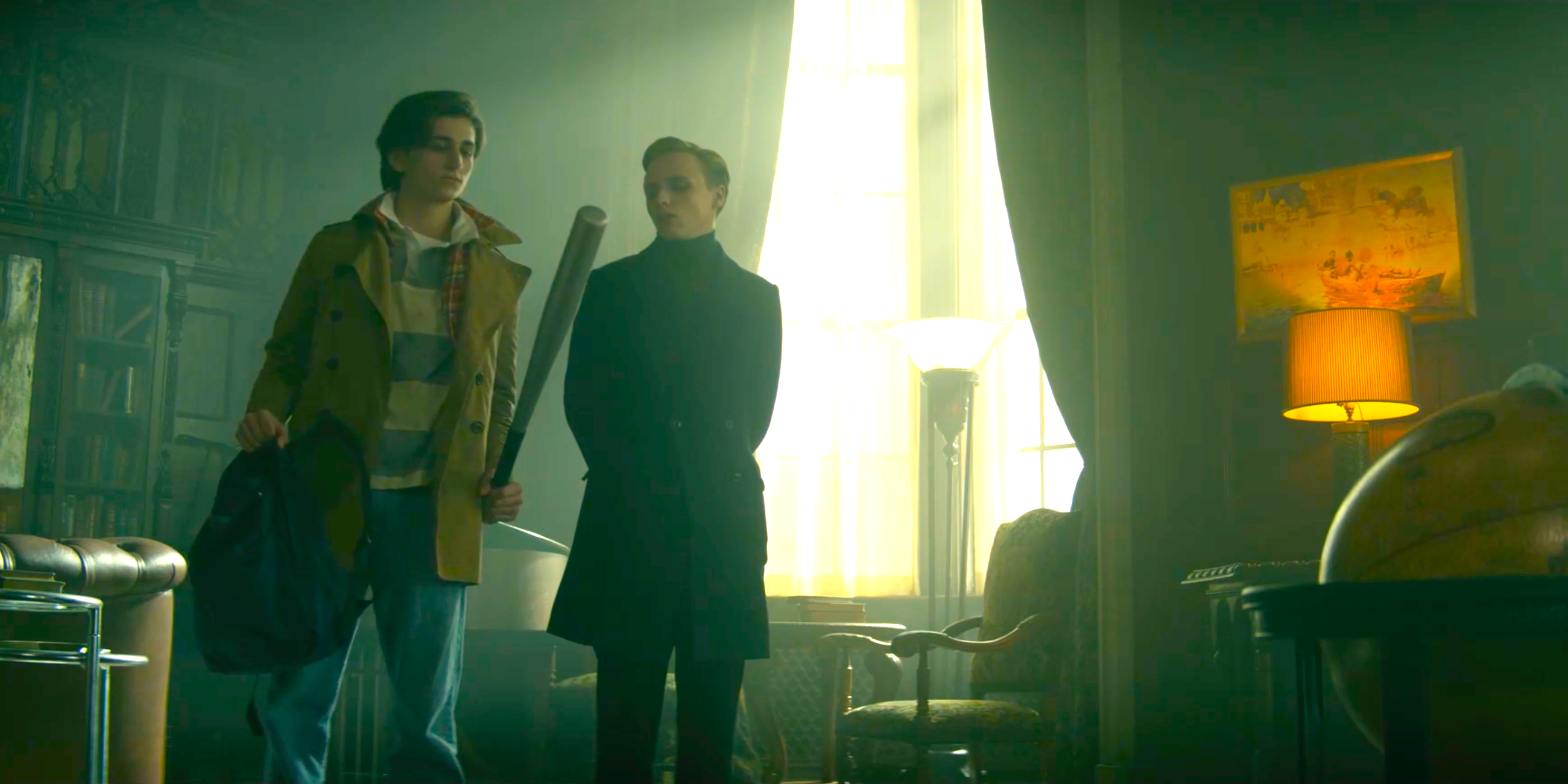 Warning: Contains spoilers for Doom Patrol episode 3.
In Doom Patrol season 3, episode 3, "Dead Patrol," Charles Rowland uses what might seem like an odd choice of weapon in the afterlife: a baseball bat. While Charles is cagey about his decision, there's a lot of reasons that the selection makes sense. The weapon ties both to pre-established lore of the Doom Patrol world and also to Charles' comic book origins.
After four members of the Doom Patrol are killed by Samuelson (Billy Boyd) in episode 2, "Vacay Patrol," Larry Trainor (Matt Bomer & Matthew Zuk) and Dorothy Spinner (Abi Monterey) recruit the Dead Boy Detectives to help save them. Danny the Ambulance delivers the British ghosts of Edwin Payne (Ty Tennant) and Charles Rowland (Sebastian Croft) along with the living Crystal Palace (Madalyn Horcher). When they are persuaded to go into the afterlife to retrieve the souls of the Doom Patrol, Charles, who is advertised as having a huge arsenal of weapons secreted in his backpack, draws out a metal baseball bat. Whenever he is asked why he's using a baseball bat he simply explains it's because they're in the United States.
Related: Doom Patrol Season 3: Dead Boy Detectives Comic History & Powers Explained
While the Doom Patrol season 3 episode shows Charles appearing to be annoyed at being asked about his baseball bat and his answers seem to brush the questions off, his explanation is more complete than first glance might suggest. It fits into the larger magical context of Doom Patrol that has already been established through Willoughby Kipling's (Mark Sheppard) use of chaos magic. Many of the spells that he casts use apparently everyday objects as focal points; however, they are items that have been given cultural significance and with it a special sort of power, such as Janis Joplin's dental floss, chewing gum that provides knowledge, and Michelangelo's ashes. This is particularly notable as the Dead Boy Detectives originated in Neil Gaiman's The Sandman comics, and Gaiman continually uses the trope of power created through cultural belief in his works. The idea is the cornerstone of the American Gods book and also plays an important role in Good Omens, which he co-wrote with Terry Pratchett.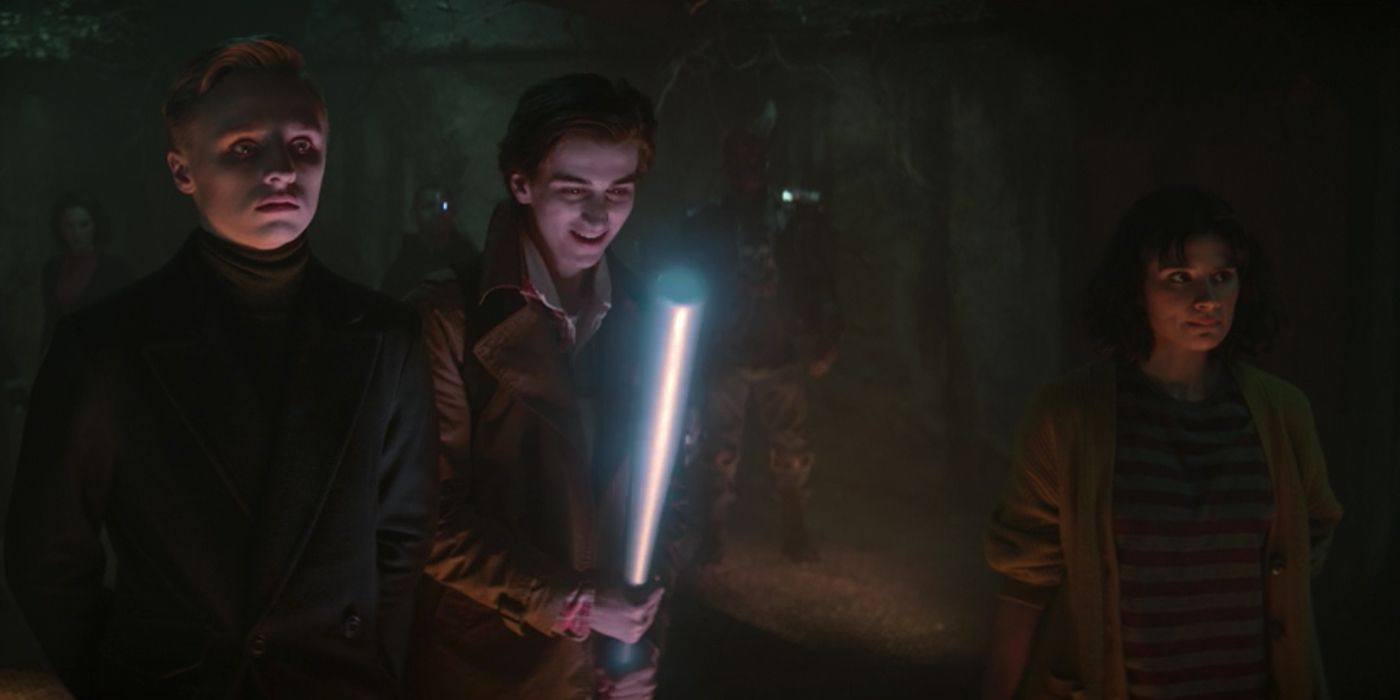 In America, the baseball bat is a culturally significant object. It's a symbol of one of the country's most popular sports; after all, baseball is nicknamed "America's pastime." It holds greater significance beyond just the sport, however. The baseball bat is regularly used as a weapon both aggressively and in home defense, and it is Charles acknowledging its place in American culture that makes it an object of power. This is verified when he uses it against the Night Nurse (Ruth Connell), Death's minion, in the afterlife and it begins to glow with power and does real damage to the demonic creature in the Doom Patrol season 3 episode.
Interestingly, on the same day as Doom Patrol, Titans (its sister show) aired an episode about the afterlife which pulled the same trick. Hank Hall (Alan Ritchson) has discovered that he can focus on an idea and create it in the Titans afterlife. This sees him pull out many weapons by mistake that are not ideal for him, from Robin's throwing stars to nunchakus. The final weapon that he conjures, however, is a baseball bat. He decides that this is something he can work with and survives an onslaught of ghouls through its use. His success with the weapon makes sense as both the weapon and Hank himself in Titans are traditional American archetypes.
Next: Why Doom Patrol And Titans Show Such Different Afterlives
Doom Patrol releases new episodes Thursdays on HBO Max.
from ScreenRant - Feed