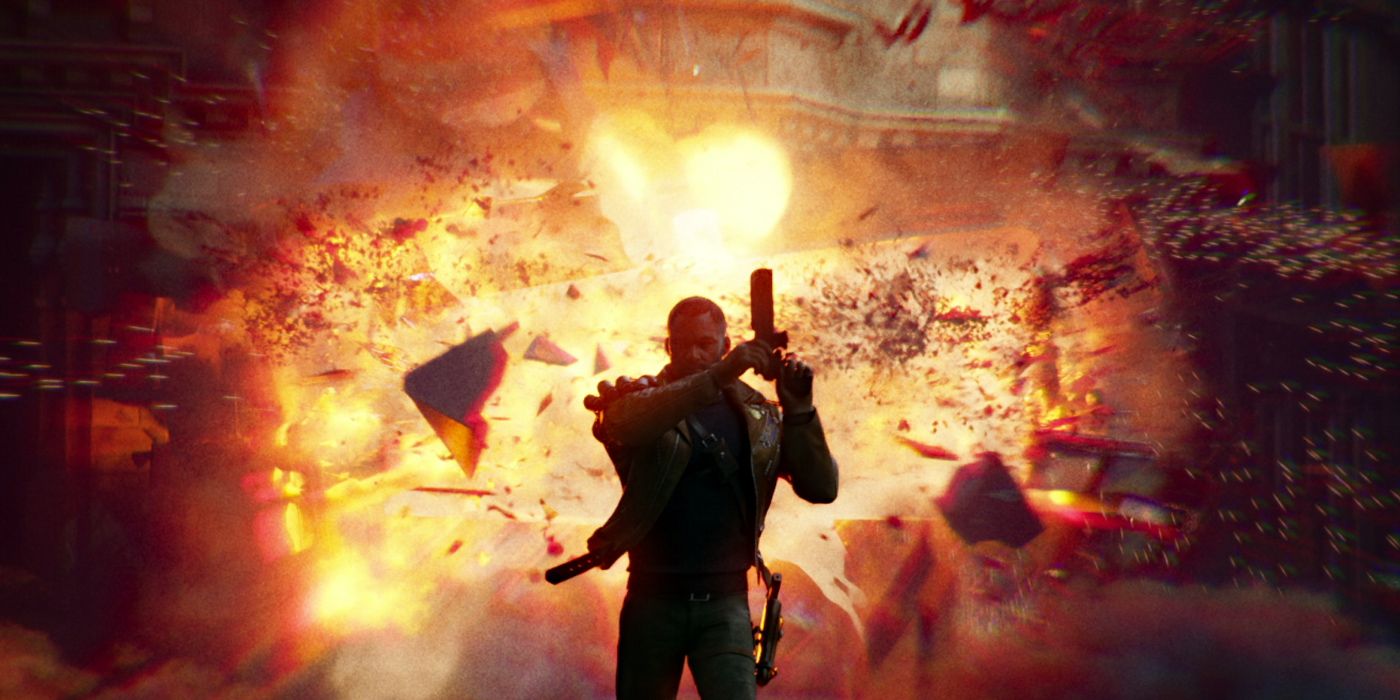 Arkane Studio's anticipated first-person shooter, Deathloop, is officially coming out tomorrow and has been delineated as innovative and experimental, receiving lofty early reviews. Announced as a timed exclusive for PlayStation 5 and PC, Deathloop's minimum recommended specs are shown to be reasonably high, especially compared to other modern games, and has caused PC players to become anxious. With early reviews coming out, a YouTuber has pointed out that even with the highest PC specs possible, Deathloop runs poorly due to Denuvo – an anti-cheat software.
Denuvo Anti-Cheat is an anti-piracy digital rights management system (DRM) that game developers can choose to include in their games that make it more difficult for people to "crack" and to ensure players don't pirate them. Though certifiable, Denuvo has been seen to be counter-intuitive as developers who have launched their games with the system have received negative feedback due to it slowing down games and ruining performance. One example is Resident Evil 8, which was highly praised upon release but gained criticism due to the PC version's instability. After being revealed that the title achieved better PC performance without Denuvo DRM, which was causing high CPU usage, Capcom issued a statement and released a new patch.
Related: How To Get Exclusive Deathloop Items Before The Game Releases
According to popular YouTuber, GmanLives, who is known for covering first-person shooters, the PC version of Deathloop has performance issues and he assumes that it has to do with Denuvo DRM. He continues to state that even though he has a 3080 TI, 64 GBs of Ram, and an I7 processor, that he struggled to get a decent framerate and is shocked because he exceeded the recommended requirements. Dropping the resolution to 1080p doesn't solve the choppy framerate issue either, and he mentions that the game runs smoothly on PS5 with 60fps compared to the PC version. Another YouTube reviewer, ACG, says that the PC version's settings and graphics offer a better experience compared to the PS5.
Deathloop is a first-person action-adventure game developed by the renowned Arkane Studios. As a combination of Arkane's popular titles Dishonored and Prey, this game is designed around placing the player in an infinite time loop where they slowly but surely learn the necessary pieces to solve various puzzles before the day resets. Though Deathloop doesn't release for Xbox until 2022, its early reviews have labelled it a 2021 Game of the Year candidate.
Whether Denuvo DRM is affecting Deathloop's performance has yet to be confirmed by Bethesda or game testers, as reviews have shown the game to be cracking. Players who are anxious about the PC version's performance will have to wait until it's in the hands of more consumers as it begins to officially release worldwide.
Next: Deathloop Review: A Gorgeous Experimental FPS with a Few Snags
Deathloop releases on September 14, 2021, on PC and PlayStation 5.
Sources: GmanLives/Youtube, ACG/Youtube
from ScreenRant - Feed