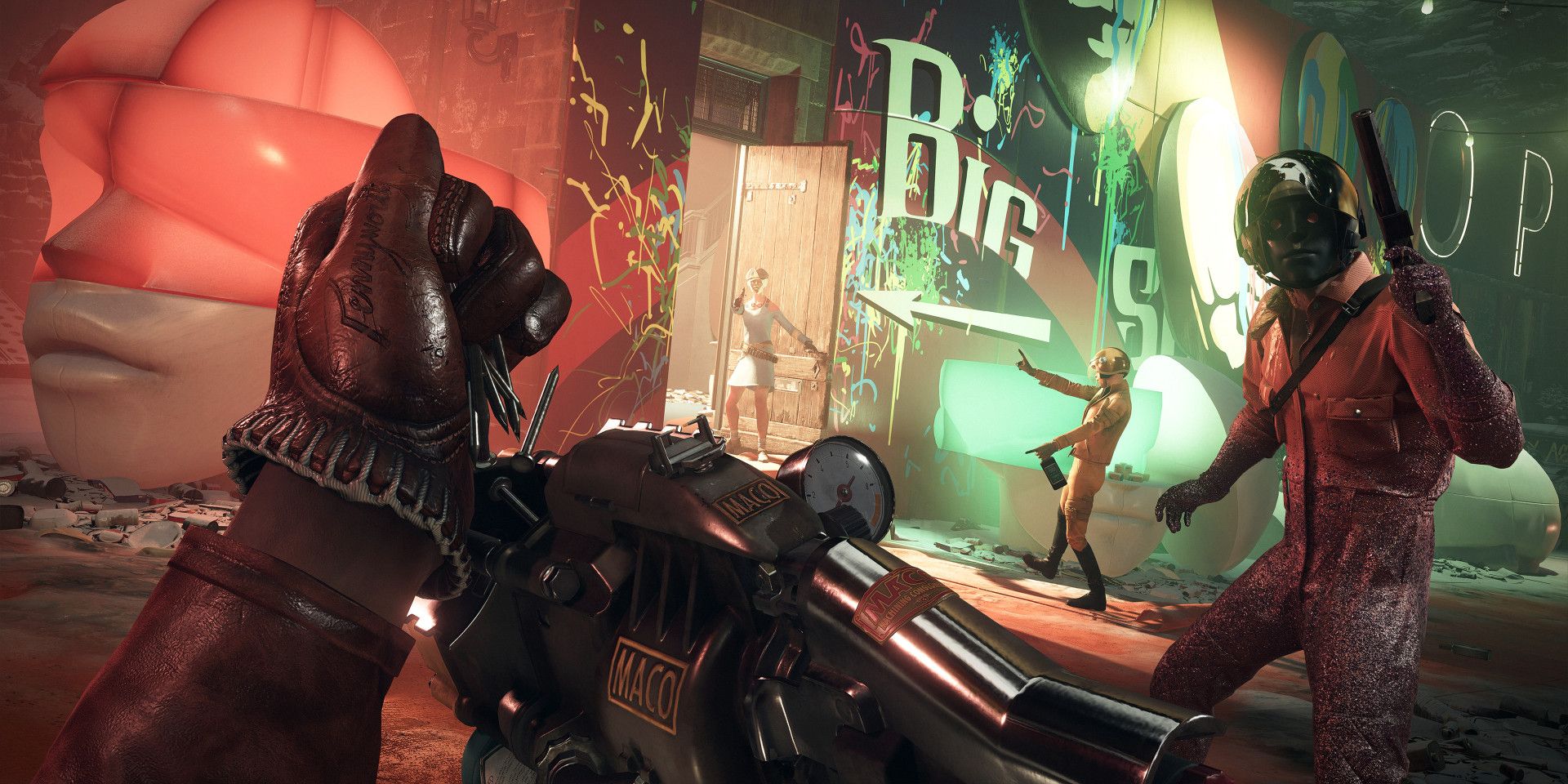 The brand new Bethesda title, Deathloop, has been the subject of controversy lately, and the latest addition to the news surrounding it is a gloriously rendered sandwich. Deathloop was released on September 14th, 2021 for PC and PlayStation 5. The game looked promising in terms of investigative puzzle solving, an engaging time-loop-centric narrative, and of course some great first-person shooter action. However, due to some stuttering on the PC version, Deathloop has been under fire recently.
While Deathloop has received solid reviews on PS5, numerous PC players have been complaining of a consistent issue that causes stuttering and frame drops in the game. Given the continued shortages of PlayStation 5 consoles, PC is likely a much more common method for fans interested in playing Deathloop, meaning that a lot of players are probably stuck facing these issues. Developer Arkane has promised to investigate Deathloop's PC stuttering, but at the time of this writing, no advances have been made.
Related: Does Deathloop Have A Time Limit?
Twitter user CircleToonsHD, an online artist that creates comedic animated videos, posted a picture of a particularly good-looking sandwich from Deathloop. This picked up a lot of attention from other users that were blown away by the detail. As CircleToonsHD pointed out, even the mayonnaise has dynamic lighting, and the detail on the bread and meat are particularly lifelike. Some users were quick to point out that maybe this is somewhat overdone, considering that many users can barely play the game on PC due to the aforementioned stuttering issue.
The detail-oriented rendering work that has gone into entities like this sandwich might be a part of why the game is struggling so much, but time will tell what Arkane's investigation reveals. As of now, the Steam version of Deathloop is being review bombed by unhappy customers. The issue seems to stem from Denuvo, an anti-piracy software that runs alongside the game. Denuvo has been the root of other PC performance issues in the past, with Tekken 7 developer Katsuhiro Harada taking to Twitter a few years ago to explain that the software had created performance issues in the game.
Hopefully, Arkane Studio's investigation solves the issue quickly. There's nothing worse than a delicious-looking sandwich that can't be eaten. Unfortunately, for many of Deathloop's PC players, that metaphor is all too real right now. Hopefully, in a few weeks, player complaints will turn to practical in-game mechanics, like how to turn off invading players in Deathloop. For now, it will be interesting to see what news and updates come out in the next few days.
Next: Why Deathloop Isn't On Xbox (Despite Being Owned By Microsoft)
Deathloop is available now for PS5 and PC.
Source: CircleToonsHD/Twitter, Katsuhiro Harada/Twitter
from ScreenRant - Feed