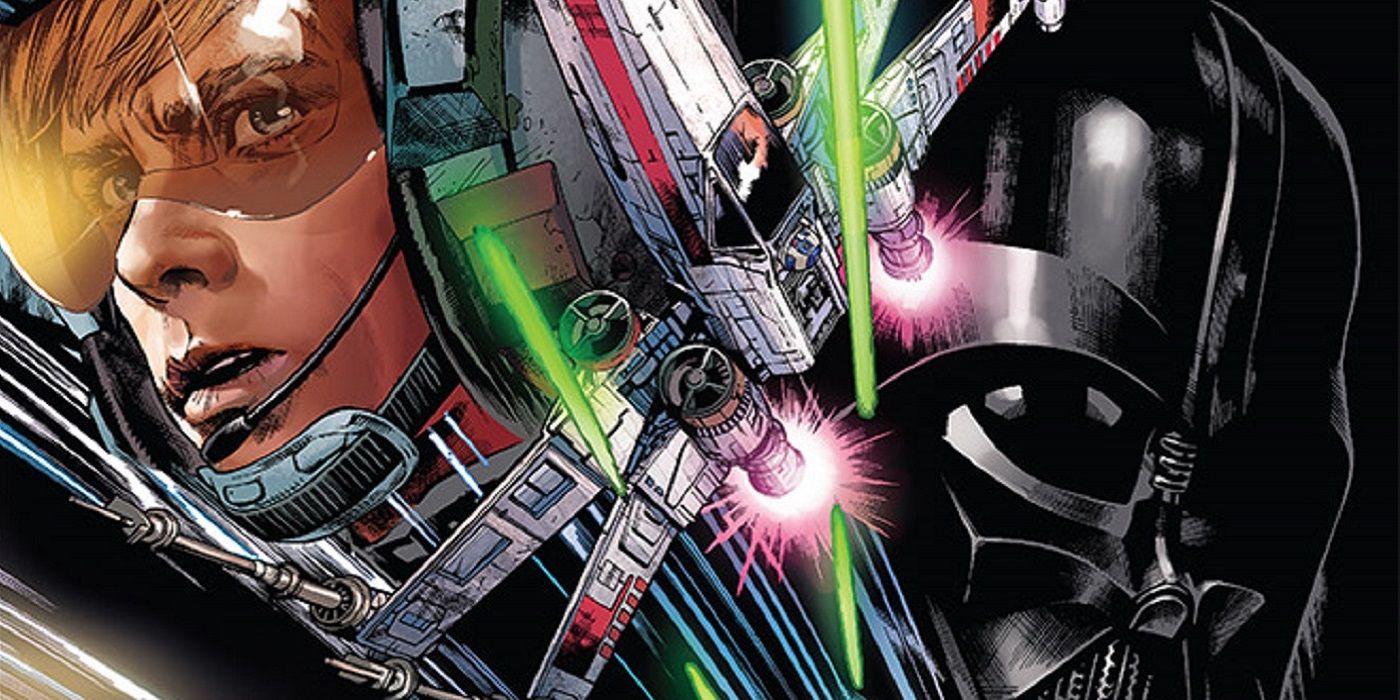 The preview for Star Wars #17 features the most evenly-matched fight between Darth Vader and Luke Skywalker, which doesn't involve lightsabers but instead an X-Wing and a TIE fighter. This fight takes place directly after the events of Darth Vader #16 and War of the Bounty Hunters #4. Readers also get a sneak peek at what is happening with Leia, Lando, and Chewie as they attempt to get Han Solo back.
The creative team for Star Wars #17 includes writer Charles Soule (Star Wars: Poe Dameron, Swamp Thing), artist Ramon Rosanas (Star Wars: Age of Resistance, The Astonishing Ant-Man), colorist Rachelle Rosenberg (Star Wars: Legacy, Ms. Marvel), and cover artist Carlo Pagulayan (Star Wars: War of the Bounty Hunters, Deathstroke). Star Wars #17 is part of the War of the Bounty Hunters, Marvel's biggest crossover event in the Star Wars universe that brings together several series. All leading back to the five-issue miniseries Star Wars: War of the Bounty Hunters, other series involved include Star Wars: Darth Vader and Star Wars: Doctor Aphra. The events take place after Star Wars: The Empire Strikes Back with Boba Fett attempting to get a Han Solo stuck in carbonite back to Jabba the Hutt.
RELATED: Star Wars Makes 3 Big Changes To Lightsabers
The exclusive preview for Star Wars #17 was released on StarWars.com and sees Luke Skywalker scanning the Polar Sea of Jekara in his X-Wing when he runs into a surprise attack from Darth Vader in his TIE fighter. Star Wars #17 shows how skilled both Luke and Darth Vader are as pilots, leveling the playing field between them. Despite Vader successfully surprising Luke, he still doesn't manage to take him down with his attack. Luke's track record against Darth Vader overall isn't fantastic considering how outclassed he was in The Empire Strikes Back. He even admits he's not ready to take on Vader in Star Wars: War of the Bounty Hunters #4. Plus, even when he finally gets the advantage over his father in Return of the Jedi, the Emperor makes his victory feel pretty short-lived.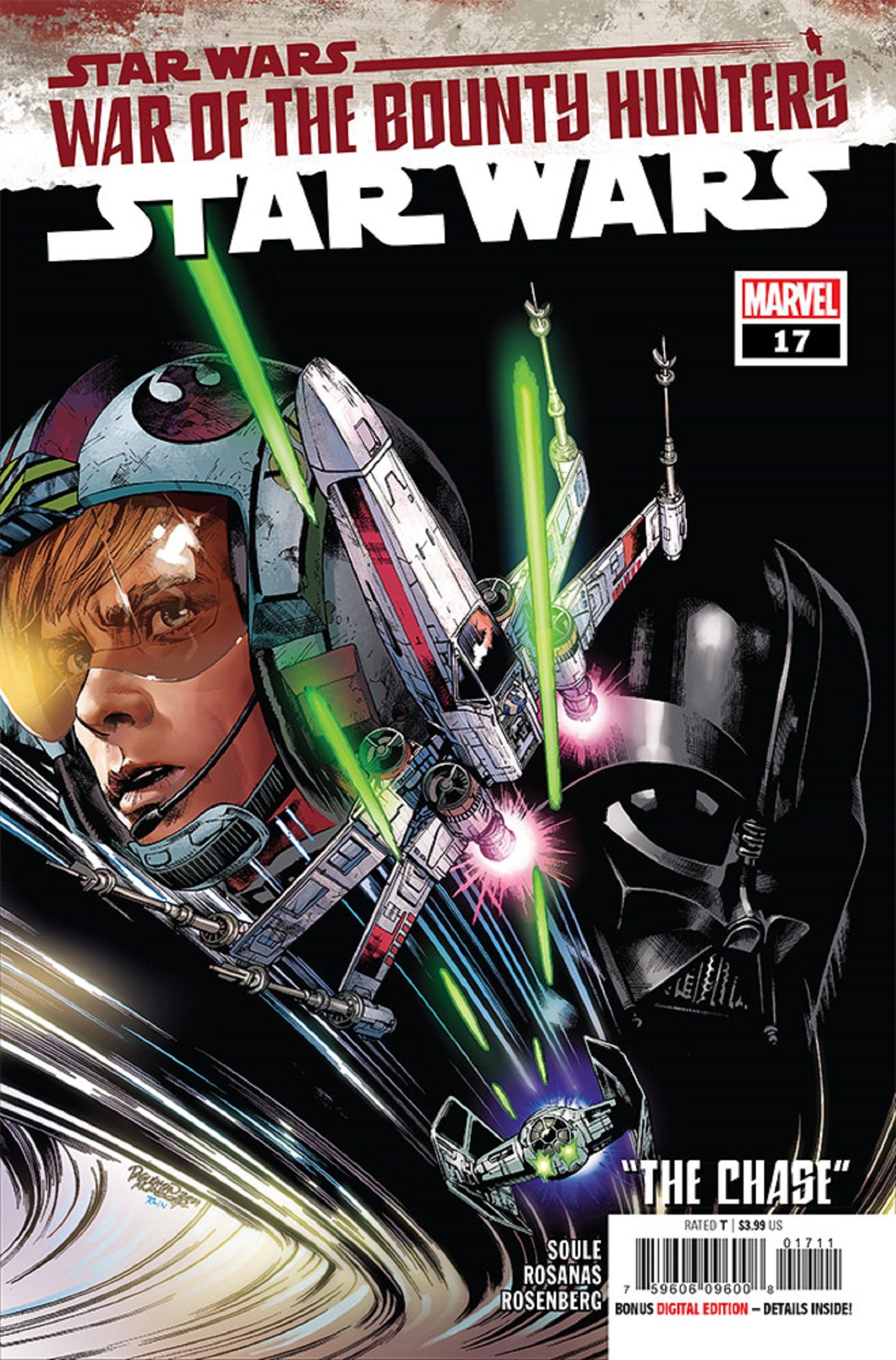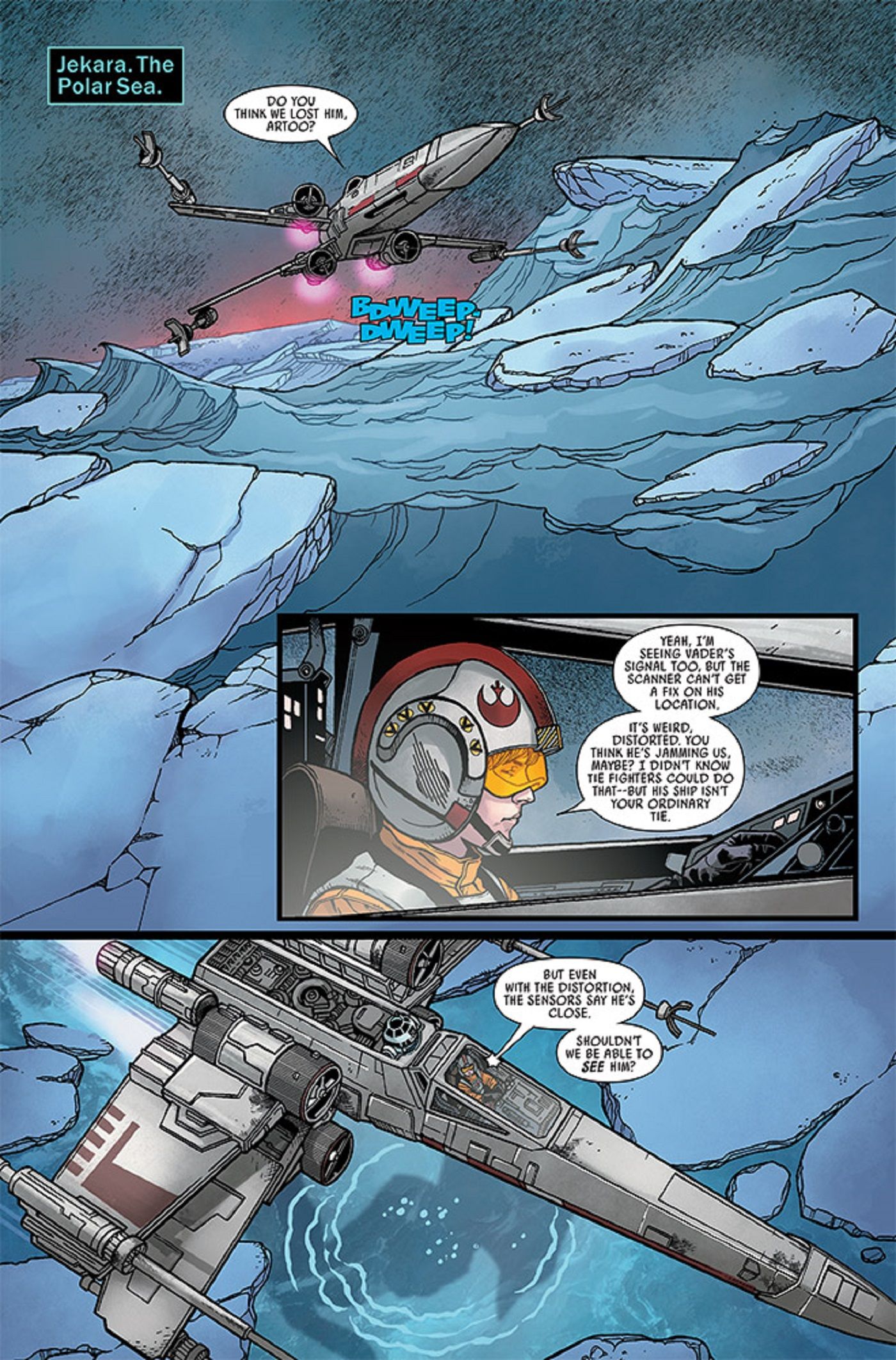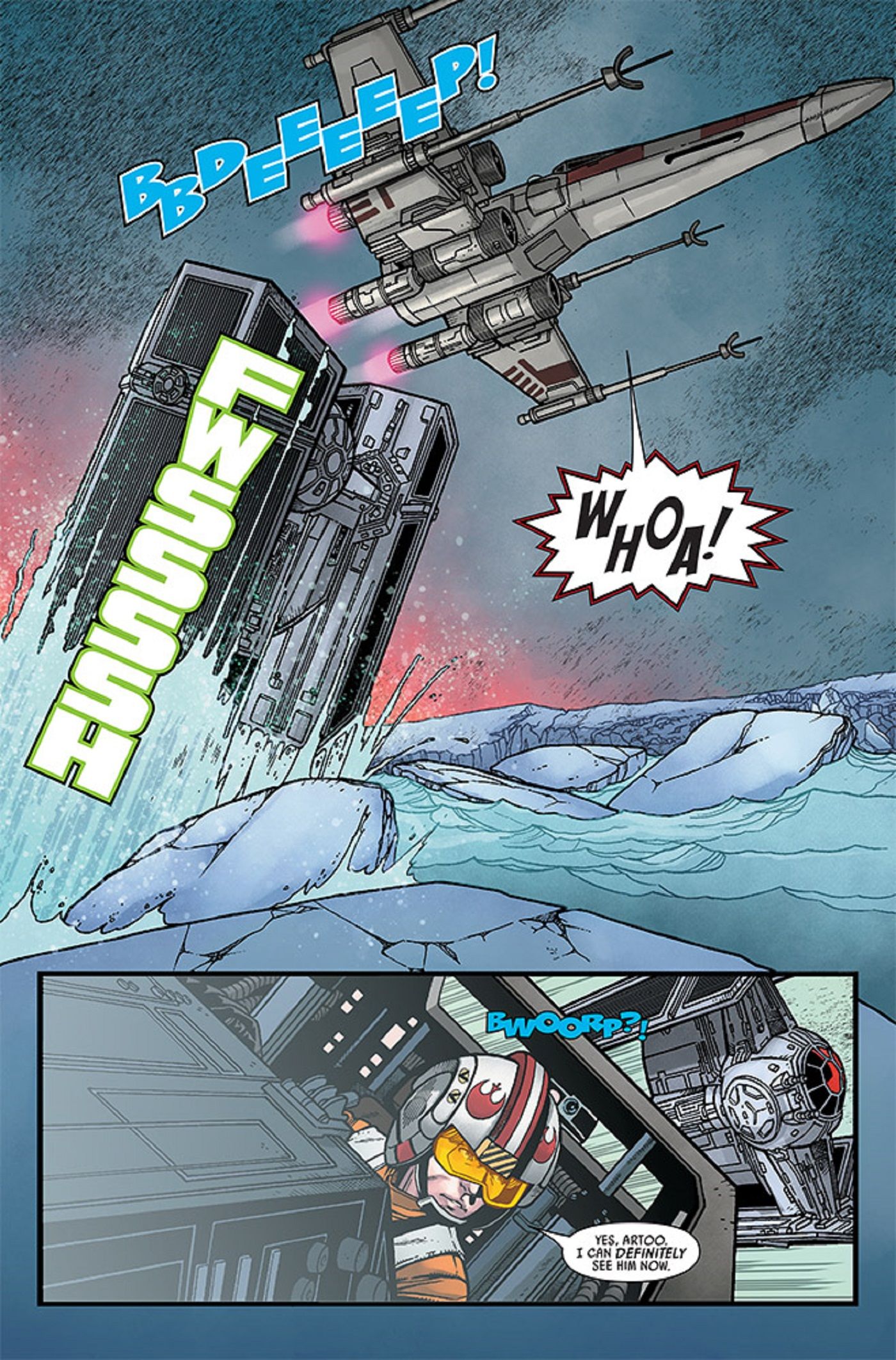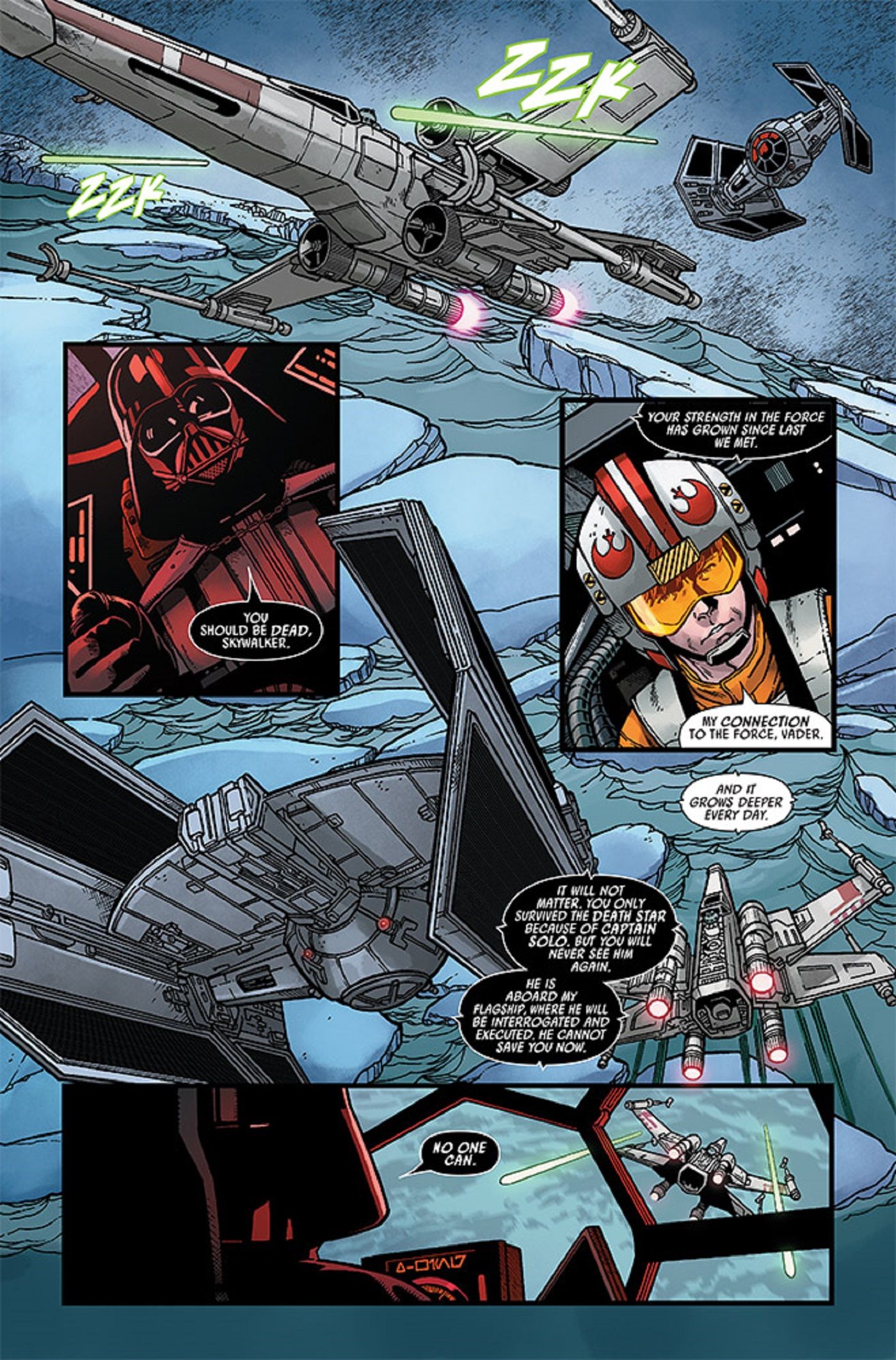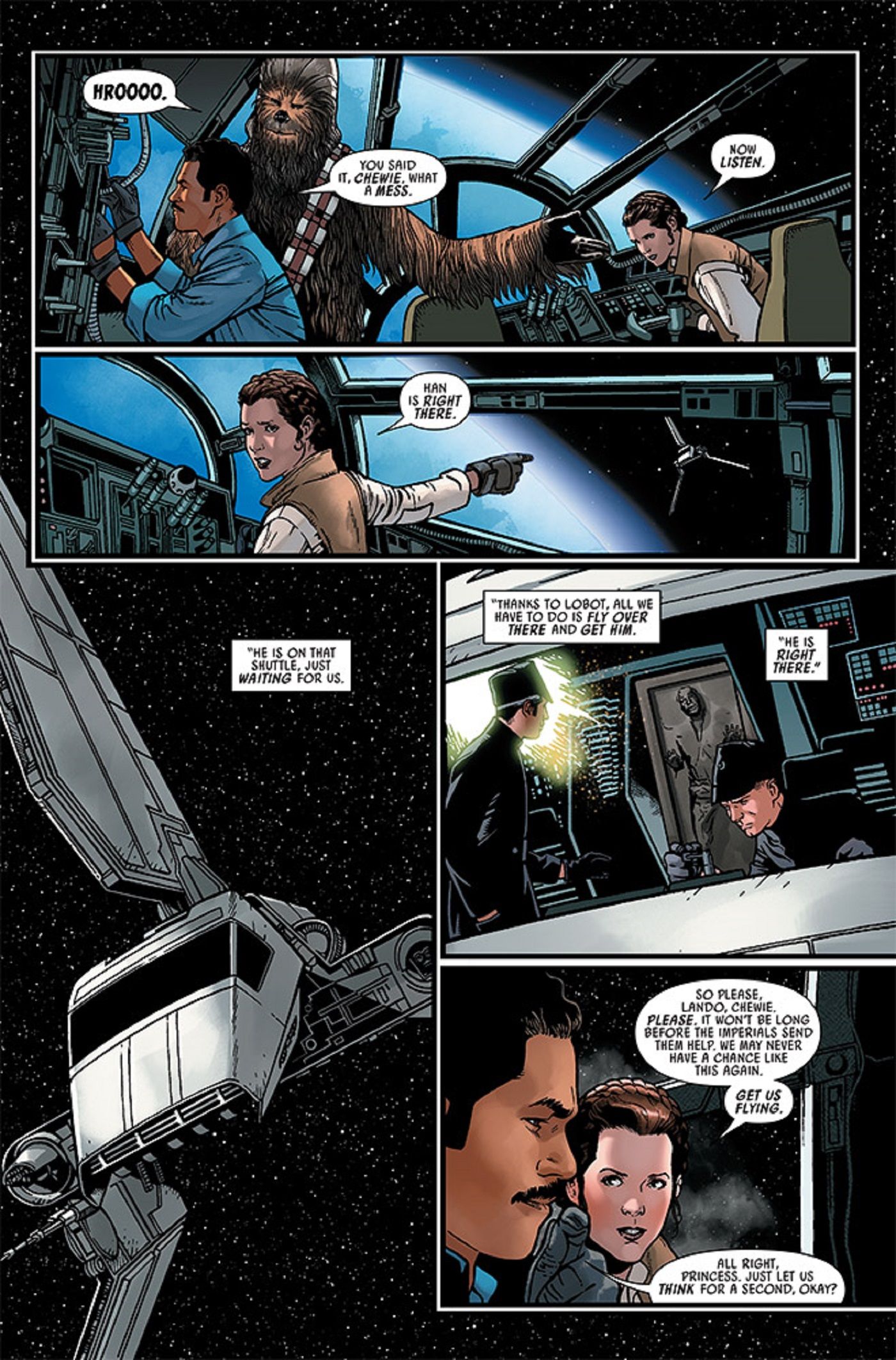 So Star Wars #17 features a pretty even playing field between Luke and Darth Vader, which doesn't even involve the lightsabers that their fights are the most famous for. But it's also interesting to see the clashing of ideals in this preview, with Darth Vader commenting on how Luke's "strength" in the force has grown while Luke corrects him by saying it's his "connection to the force" that has grown. This exchange does a great job showing Vader's fixation on power while Luke is learning to look past the power.
There are plenty of other Star Wars-related happenings in September to enjoy as well, including the release of the premiere episode of the Disney+ animated series Star Wars: Visions. Notable comic book releases for Star Wars this month include Star Wars Rebels Vol. 2, Star Wars Adventures: Ghosts of Vader's Castle #2, and Star Wars Adventures #10. Fans can see how this encounter between Luke Skywalker and Darth Vader turns out when Star Wars #17 is released on September 29, 2021.
MORE: Star Wars' 10 Best Comic Book Arcs
Source: StarWars.com
from ScreenRant - Feed