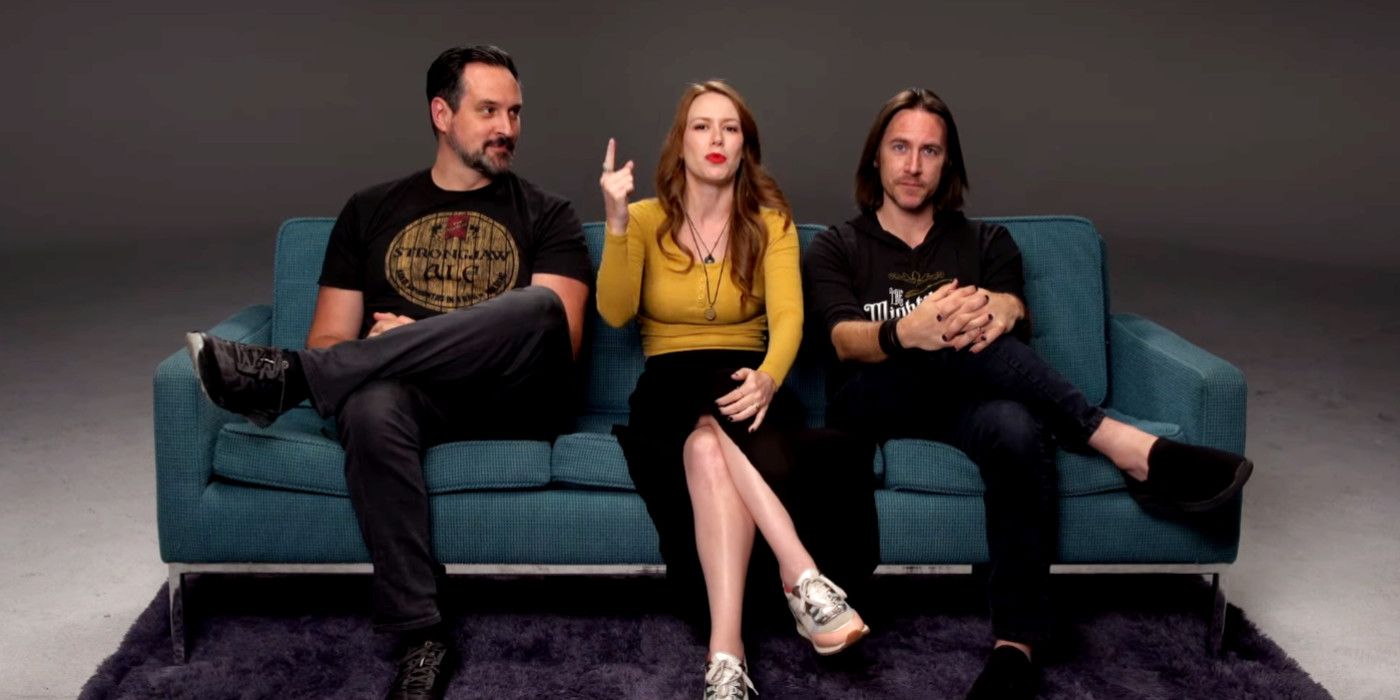 Today, Critical Role officially announced the premiere of their third Dungeons & Dragons campaign, along with a few other special surprises. The popular web series is live-streamed on Thursday nights on Twitch and YouTube, with episodes available on YouTube the following Monday, or the same day to Twitch subscribers. Since Campaign 2, The Mighty Nein, came to a tearful end on June 3rd of this year, fans have been excitedly waiting for a Campaign 3 announcement.
Starting in 2015 with their original Vox Machina campaign, Critical Role has released well over two hundred episodes of their first two Dungeons & Dragons campaigns, with each episode usually between three and four hours long. Critical Role has become extremely popular thanks to the impressive talent of the cast of voice actors, from their hilarious moments to the dramatic ones. The core cast includes the Dungeon Master, Matthew Mercer (Overwatch), Ashley Johnson (The Last of Us: Parts I & II), Marisha Ray (Final Fantasy XV), Taliesin Jaffe (Final Fantasy XIV), Travis Willingham (Marvel's Avengers), Sam Riegel (Teenage Mutant Ninja Turtles), Laura Bailey (The Last of Us: Part II), and Liam O'Brien (Star Wars: The Bad Batch).
Related: All Unique Critical Role D&D Rules Explained
During their latest State of the Role, Matthew Mercer, Marisha Ray, and Travis Willingham announced that Critical Role's third Dungeons & Dragons campaign would premiere on October 21st, 2021. The story will take place on the continent of Marquet within the world of Exandria. It will chronologically follow the events of Campaign 2 as well as the brief eight-episode mini-campaign, Exandria Unlimited. The entire core cast will return with brand new characters and a whole new story to explore.
It was also announced that Critical Role will be partnering with Cinemark in order to bring the premiere of Campaign 3 to select theaters in the United States. With the global pandemic still preventing most live events, this is likely the best way, for now, to enjoy the premiere along with other fans. Until then, it can't hurt to enjoy the wonderful Critter online community and the excellent Critical Role fan art they create. It's only a matter of time until there is some incredible art for Campaign 3. Fans were also told to expect new faces to appear as guest stars in Campaign 3. Previous guest appearances have included Felicia Day, Wil Wheaton, and Mica Burton, among others.
Between the production value, the talented cast, and the always fun and engaging dynamic they have with each other, it's hard not to see Critical Role's third campaign as a sure-fire success. Much like their previous stories, this new campaign will likely send shockwaves through the Dungeons & Dragons community. Matthew Mercer is often regarded as one of the greatest dungeon masters of all time, which some claim leads to something called the "Mercer Effect" in Dungeons & Dragons, where players expect too much from their dungeon masters. As the company continues to branch out into new ideas like Exandria Unlimited, and the enormously successful Critical Role animated series Kickstarter, The Legends of Vox Machina, it will be exciting to see what they come up with next.
Next: D&D DM Tips, According To Critical Role's Matthew Mercer
Critical Role Campaign 3 premieres on October 21st, 2021 on Twitch, YouTube, and in select Cinemark theaters.
Source: Critical Role/YouTube
from ScreenRant - Feed