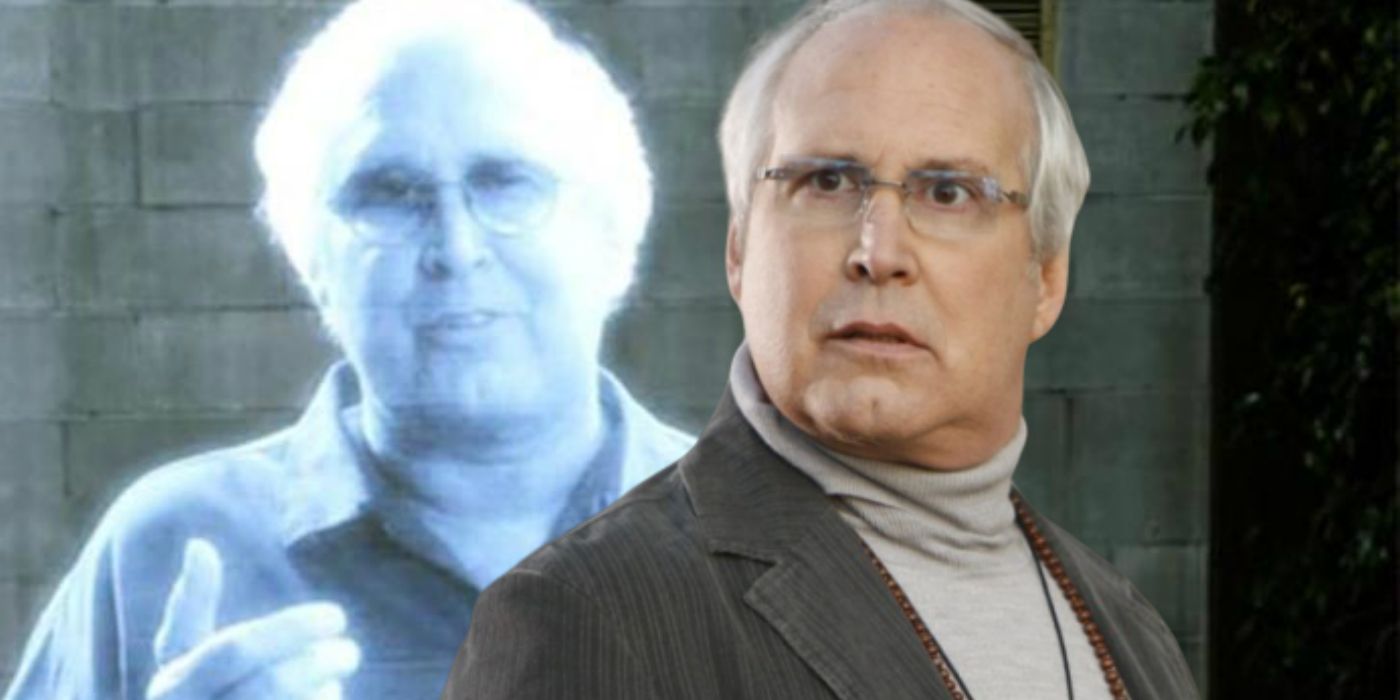 Here's why Chevy Chase unexpectedly left Community toward the end of the show's fourth season, and his departure wasn't just a personal decision. The seasoned actor portrayed the role of Pierce Hawthorne beginning with the pilot episode, which originally aired in 2009. Pierce was a longtime student at Greendale Community College and was later revealed to be a bored millionaire who spent years enrolling in classes. Chase only lasted three and a half seasons on the comedy created by Dan Harmon (Rick and Morty) before trouble arose.
Before joining Harmon's sitcom, Chase was widely known for his time on Saturday Night Live and dozens of movies, including his role as Clark Griswold in the National Lampoon Vacation franchise. Chase had no interest returning to TV in a major role, but was convinced by Harmon's creative mindset. The actor's character served as one of the members of the study group, which was made up the primary figures of Community. Pierce's offensive comments and antiquated views meant he wasn't as welcomed into the group as some of the other characters. Despite being at odds with his classmates, they eventually embraced Pierce as one of their own.
Related: Community's Gas Leak Year Explained: Why Season 4 Sucked
NBC forced Harmon out as showrunner ahead of Community season 4 but the main cast remained unchanged. The trouble with Chase struck during the filming of the episode titled "Advanced Documentary Filmmaking." The actor was frustrated with the direction of his character and used a racial slur during an angry rant. His insensitive language offended some of the cast and crew and he ended up leaving the set. After a mutual agreement was struck with NBC, Chevy Chase officially left Community before the end of season 4. As part of the exit agreement, Chase returned to film additional scenes for season 4 but his character was only present for two more episodes. The episodes were produced out of order but he ended up appearing in the finale, which ended up being the last of Pierce. The on-set issues, however, started much earlier than in season 4.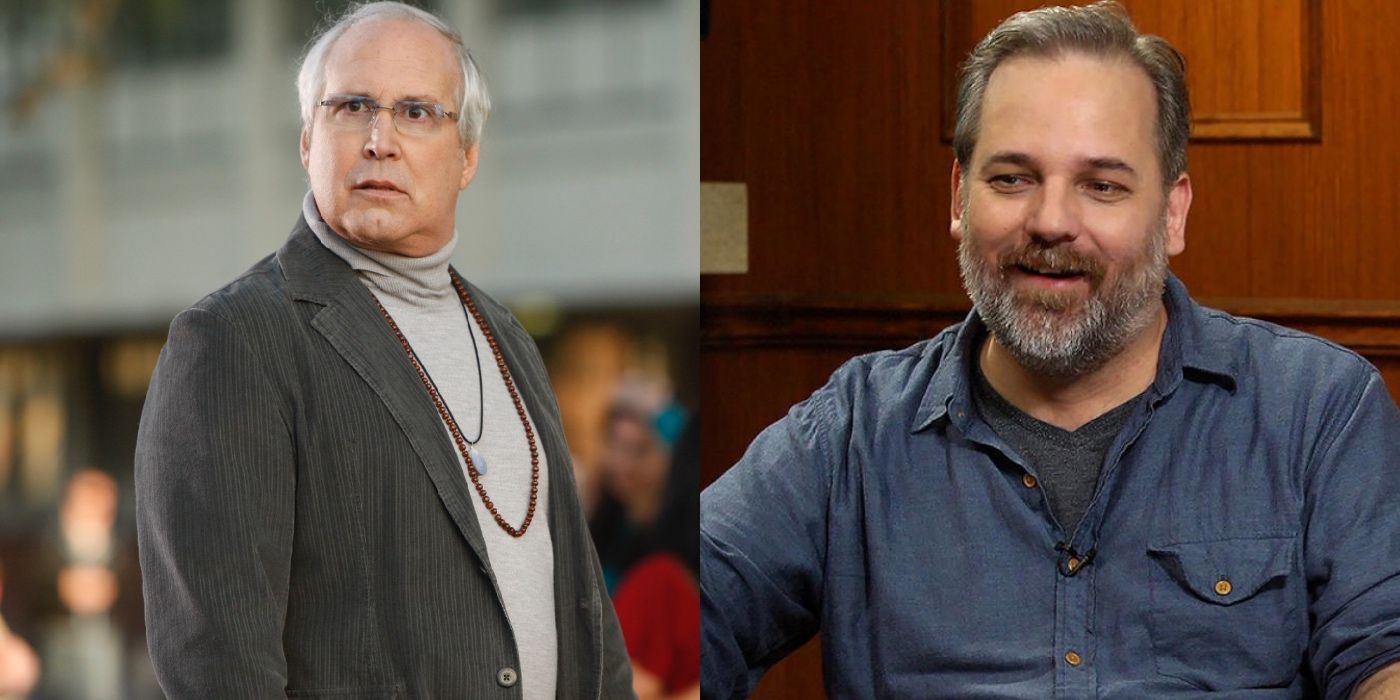 Chase had a history of leaving set early before all of his scenes were completed and as a result, he and Harmon had a bit of a rocky working relationship. During the production of Community season 3, and prior to Harmon's exit, Chase refused to do a key scene during the episode, "Digital Estate Planning." The episode, as fans will remember, transformed the cast into 8-bit video game characters. There was supposed to be a touching scene between Pierce and Abed stemming from Pierce's father, but Chase refused to do the scene, believing it wasn't funny and walked off the set. It was the last day of shooting and the sets were being taken down so this was the only opportunity to film in the scene. Harmon was very upset about scrapping the scene and the way Chase reacted to the situation. According to reports, Harmon then made a speech calling out Chase during Community's wrap party and that didn't go over well with the actor. In fact, it led to Chase leaving Harmon a very heated voicemail, which the showrunner then played to a live audience during a taping of his comedy event (which was subsequently leaked online).
While Harmon was eventually fired from the show after season 3, the feud between him and Chase continued in the ensuing years, especially after the showrunner took back control of the series. Chase had a small guest appearance in the Community season 5 premiere, when Pierce was shown as a Greendale hologram. Chevy Chase's character was then killed off as a plot device to give Donald Glover's Troy a proper exit. After Chase left Community, he told The Huffington Post UK in 2012 that doing the show was a "big mistake," but that he thought it was funny at the time. It's unclear where Chase stands in the eyes of most of his former co-stars at the moment. He's not present for any special reunions involving cast members or celebrated by the Community family so it's likely he did more damage than what was made public. That said, Glover and Harmon have confirmed that Chase made racist comments toward the Atlanta actor, though Glover claims he was not rattled by it in an interview with The New Yorker. Considering that fans are still rallying for there to be a Community film (with the idea that the show would end with "six seasons and a movie"), a return is doubtful, especially after the revelation of why Chase left Community.
Next: Why Donald Glover Left Community During Season 5
from ScreenRant - Feed