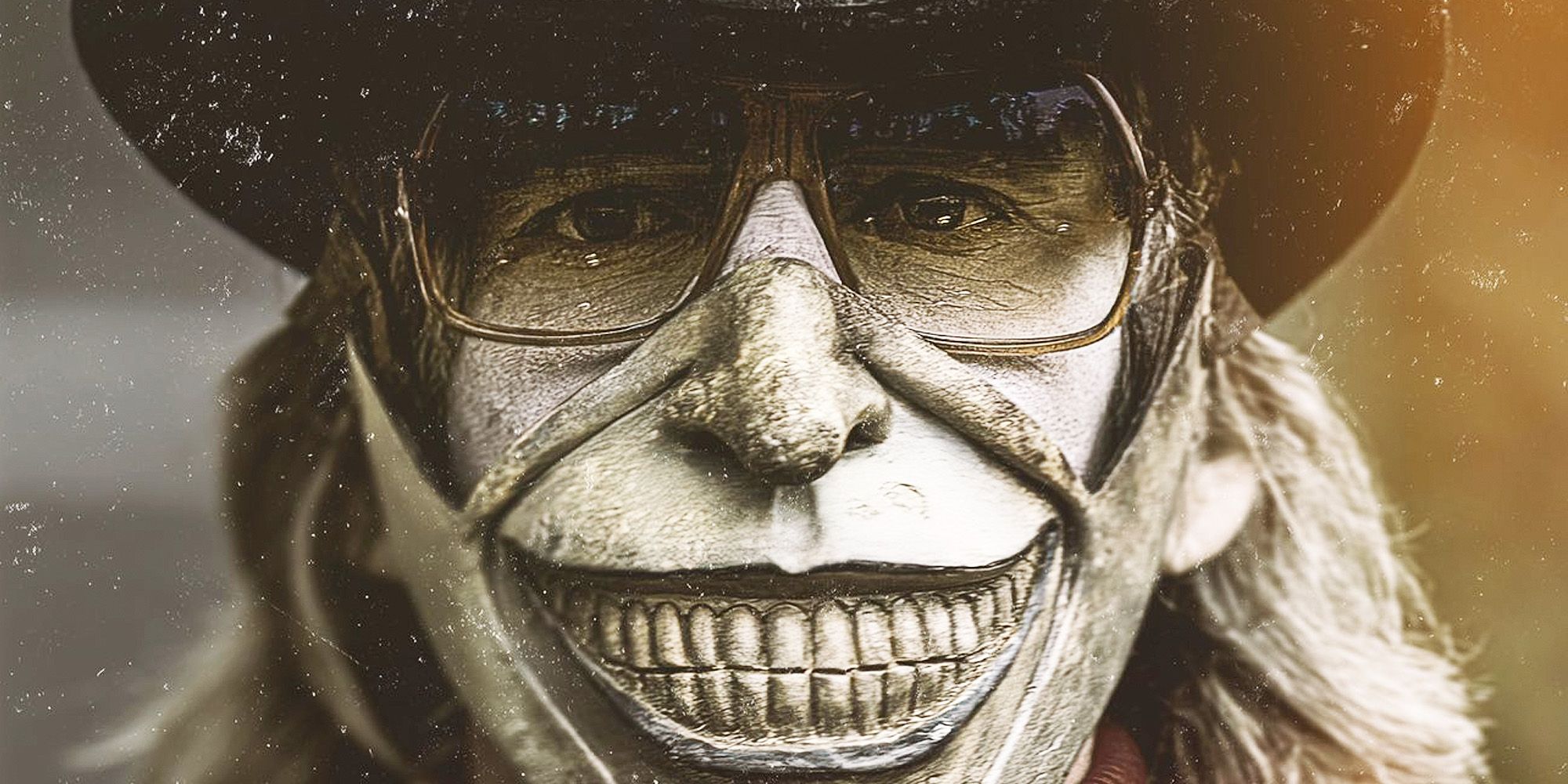 A new poster for Scott Derrickson's horror film The Black Phone reveals Ethan Hawke's terrifying villain. Based on the short story by Joe Hill, The Black Phone follows a young boy who is abducted by a serial killer and taken to a bloody basement where a disconnected black phone sits and is connected to the spirits of the killer's previous victims. The victims in question attempt to help the boy escape, while the masked killer torments him. Hawke stars as the villain, a twisted killer who wears a creepy mask to scare his victims and hide his identity.
Hawke said that he broke his "no villain" rule in order to work with his Sinister director, Scott Derrickson, again. The trailer for The Black Phone dropped earlier this year at CinemaCon and those in attendance said it was one of the scariest trailers they'd ever seen. The film is set to debut tonight at Fantastic Fest, so expect early reactions to come flooding in soon.
Related: Will The Sadness Be The Most Extreme Horror Movie Of The Last Decade?
Just ahead of the Fantastic Fest debut, director Scott Derrickson revealed the poster for the film, which shows a masked Hawke looking terrifying. As per author Joe Hill's story, which is a lean into children's abduction fears, the poster carries the tagline "Never Talk to Strangers," which is apt. Hawke will likely wear a number of masks in the film, as has been teased in other photos from the film, but this could very well be his standard guise. Check out the poster below:
While Hawke says he broke his "no villain" rule for the film, he also seems to have broken it for his role in the Disney+ Marvel series Moon Knight, which is currently in production. Hawke's character hasn't been revealed for the show yet, but it has been labeled as that of a villain opposite Oscar Isaac's Moon Knight. Derrickson is coming out of the MCU, having directed 2016's Doctor Strange before dropping out of Doctor Strange in the Multiverse of Madness due to creative differences, with director Sam Raimi picking up the reins. The Black Phone is the director's first film since exiting the project.
With the audience reaction at CinamaCon to the trailer being so intense, it will be interesting to see if the film lives up to the hype. Fantastic Fest reactions will surely give a better idea of that, but horror is very often a strongly subjective genre. Like comedy, horror has many shades of what audiences may or may not find scary, which is the same when it comes to what may or may not be funny. If the early reactions to the trailer and the impending screening reactions are anything to go by, let alone the spooky new poster, The Black Phone could be the next Blumhouse horror hit.
Next: Why Moon Knight Will Be So Wild (& Different To Other MCU Shows)
Source: Scott Derrickson
from ScreenRant - Feed