Goliath has to face down his proverbial David once more in the final season of the acclaimed Amazon series. That David, of course, is represented by the once down-and-out lawyer Billy McBride (Billy Bob Thornton, Y: 1883) and his talented cohorts who have overcome great odds over the last few seasons and taken down greedy men and corporations alike. The latest giant in their path? Big Pharma.
When the San Francisco law firm Margolis & True hires Billy's partner in crime-fighting Patty Solis-Papagian (Nina Arianda, Billions) to join their team, they request that he join them in the fight against several drug manufacturers accused of exacerbating the opioid crisis. Not only is Billy hampered in this fight by his own physical and emotional pain in the wake of being shot, but his new boss Samantha Margolis (Jena Malone, Antebellum) is dealing with plenty of pain that may interfere with their case.
Related: 10 Best Original Shows On Amazon, Ranked By Their IMDb Score
Thornton spoke to Screen Rant about directing an episode for the first time in the series and exploring the ways that Billy's pain manifests itself throughout the season.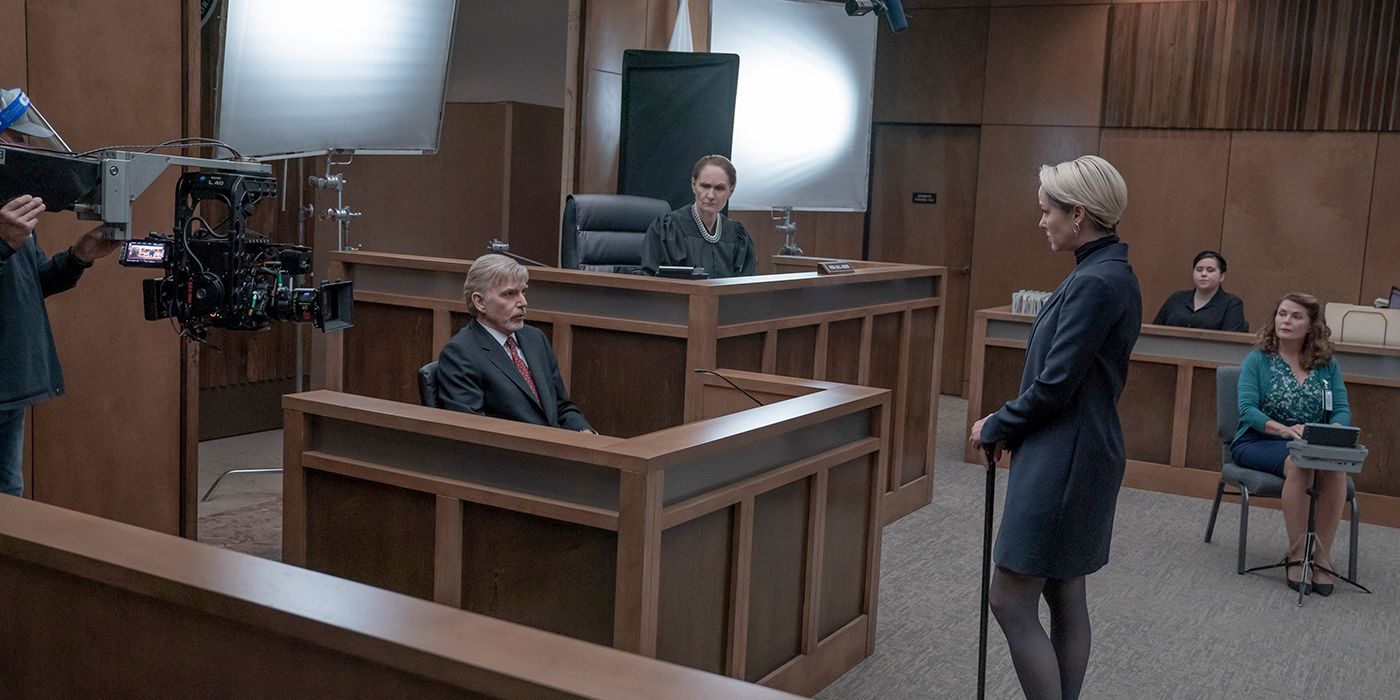 Screen Rant: I believe you directed the premiere, which is such a fitting choice for a very introspective episode for Billy McBride in our final season. Can you talk about that experience?
Billy Bob Thornton: Yes, I did the first episode. Directing is not first on my list, in terms of the things I want to do. Because it takes up a lot of your life. I mean, not as much as a movie does, obviously - a movie'll take a year and a half with pre-production, post-production, and all that kind of thing. So, this was a shorter period of time.

But after you've been doing three seasons of something, and then all of a sudden, they want you to direct - you're directing people you already know, and it's a little uncomfortable at first. I felt honored they wanted me to do it, but they had to twist my arm a little bit to do it. I said, "Why don't you just not put my name on it? Put Larry's name on it."

But it turned out to be a lot of fun doing it - plus getting to set the tone for the season. We really wanted that San Francisco, Vertigo, Jimmy Stewart kind of vibe for the show, so I was happy to be a part of creating that. And [I] had a really good time, as it turned out, doing it.
Billy is estranged from his daughter Denise (Diana Hopper) after what happened last season. Can you talk about the importance of that dynamic, and why he feels he cannot reach out to her?
Billy Bob Thornton: I think a part of it was that even though they love each other dearly, she was always having to pull him along because he was such an alcoholic and always getting into mess and everything. I think a lot of times, Denise felt like she was the parent, in a lot of ways. Then all of a sudden, he saw her maybe going down the path that he went down - and I think that really strikes him.

This final season, I think he really wanted to start to discover who he is and how he is going to become someone other than this lone wolf lawyer guy, and what his life is going to be in the future. And she's the main part of that.
Even though you have done excellent work in the show, what I love about Goliath is how presents all these amazing women. One of which is Jena Malone as Samantha Margolis. Pain really seems to connect both of you immediately. Can you talk about that?
Billy Bob Thornton: First of all, just as actors in general, Jena and I had done a movie together [2002's The Badge] years and years ago. She was in her late teens, and she played my daughter. All of a sudden, here we are again after all those years, and she's playing my boss. That was pretty funny.

But that relationship - I think you hit it on the head there. I think they connect on a pain level, both physically and emotionally, and the scenes with her were very interesting because they just felt so real to me. When we looked each other in the eye - maybe not only as the characters, but as me and her in real life - I think we brought our own life stuff into it a little bit.
More: The 10 Best Characters In Goliath
Goliath's final season is currently streaming on Amazon Prime Video.
from ScreenRant - Feed