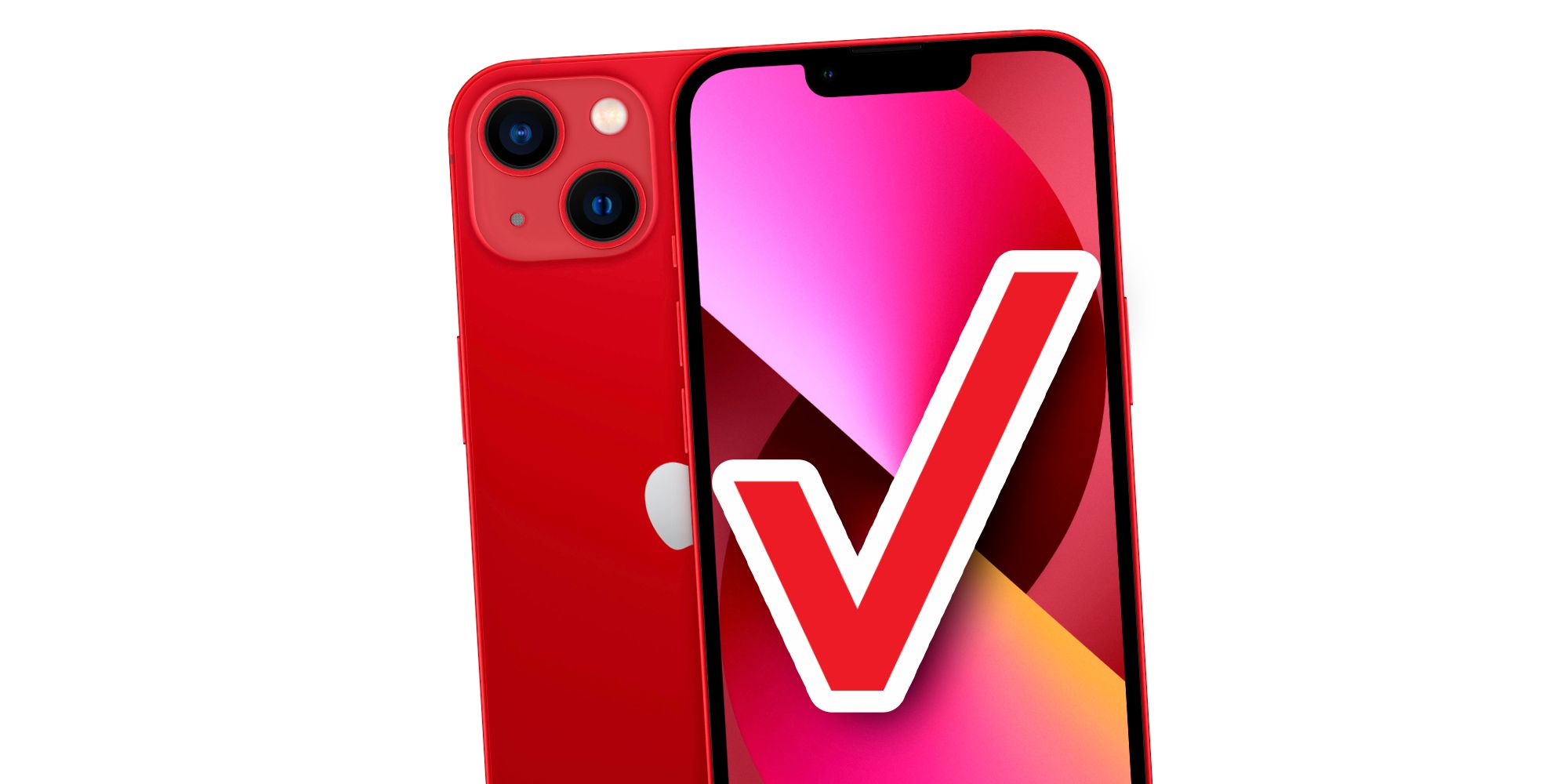 The iPhone 13 is finally available, and for folks looking to buy Apple's latest, shopping at Verizon is a great way to save some serious cash. As the story goes every year, buying a new iPhone is never a cheap endeavor. Apple prices its products at a premium, components regularly get more expensive, and that's made it the new norm to spend $1000 (or more) on the latest fruit-branded smartphone.
As 2021 flagships, the iPhone 13 and 13 Pro both have a lot to like. They feature longer battery life than their predecessors, improved cameras, faster chipsets, and smaller notches. They may not be the most revolutionary phones ever created, but they're still the best iPhones someone can buy right now. If someone's in the market for the iPhone 13 and is either on Verizon or looking to switch to the carrier, there are a few killer deals to make that purchase much more manageable.
Related: iPhone 13 & 13 Pro Colors
Starting with the cheapest of the bunch, anyone looking to buy the iPhone 13 mini can trade in an "old or damaged phone" and get up to $700 back on their purchase — effectively making the iPhone 13 mini free if they get the 128GB model. A similar offer is available for all of the other iPhones as well. Looking to buy the regular iPhone 13? Trade in an old phone and get up to $800 back. This also applies to the iPhone 13 Pro and iPhone 13 Pro Max, with Verizon offering up to $1000 in credits when buying either phone with a trade-in. However, as is the case with any carrier deal, there are a couple of hoops to jump through. The big catch with this promo is that a new service line is required — regardless of whether someone's a new or existing customer. That line of service needs to be a "select" Unlimited plan, and to get the full credit, Verizon pays it out in monthly chunks over the course of 24 or 30 months. If that all sounds manageable, this promo is absolutely worth taking advantage of.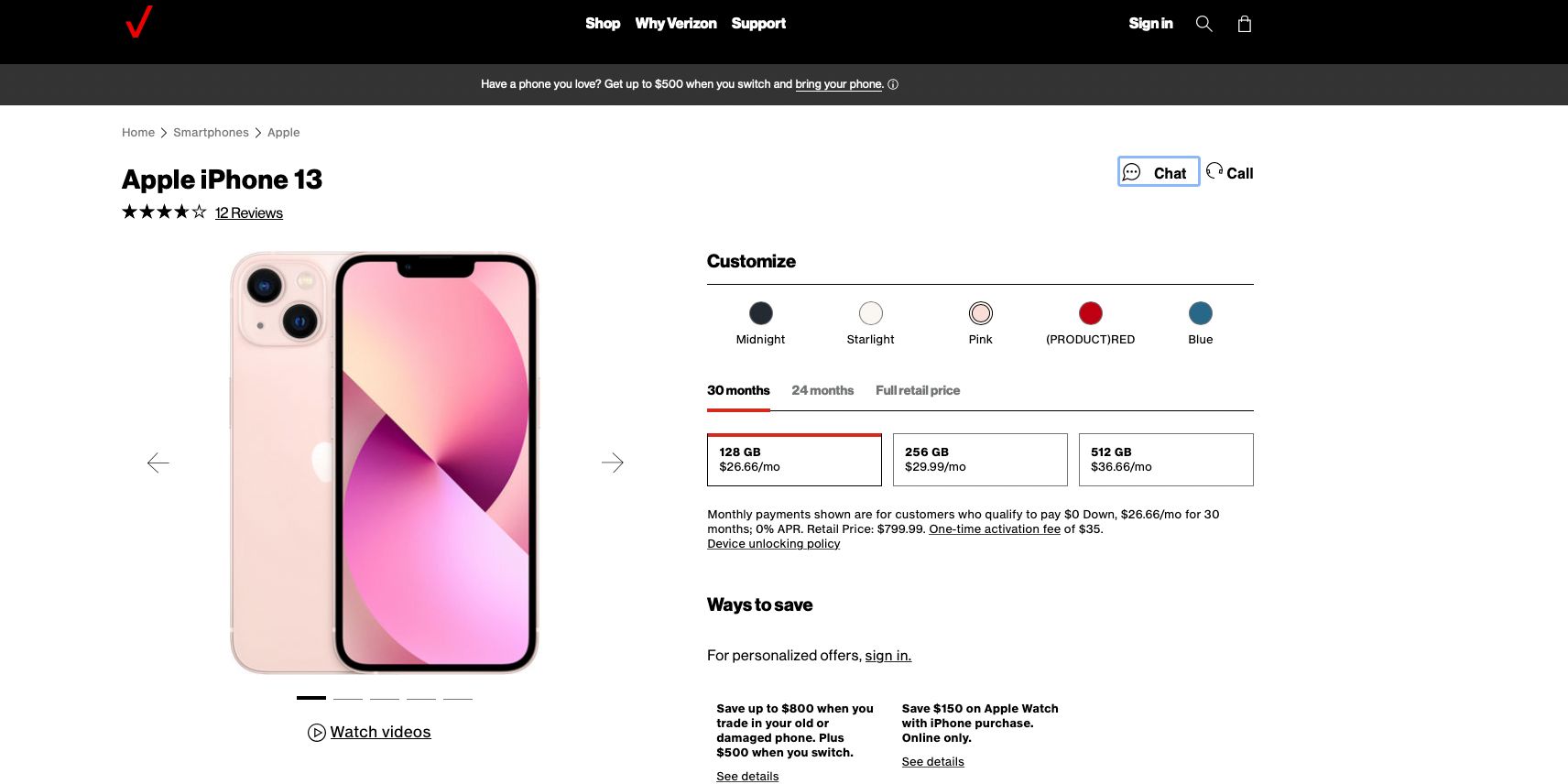 While that iPhone 13 deal is the most exciting of the bunch, Verizon does have a few other offers to consider. If someone's using the above promotion to get an iPhone 13 and switch to Verizon, they can also receive a $500 virtual prepaid MasterCard on top of that. Simply buy a smartphone worth $699.99 or more (aka any of the new iPhone 13 models), pay for it on a monthly installment plan, and activate it on a new Verizon Unlimited plan. Once that's done, visit 'vzw.com/rebate' and upload a receipt of the purchase along with the unique promo code Verizon sends to you. So long as this is all completed within 60 days of activating the iPhone 13, Verizon will send the $500 MasterCard. Furthermore, if that new Unlimited plan is Get More, Do More, or Play More Unlimited, Verizon will also throw in a free year of AMC+.
Last but not least, anyone buying an iPhone 13 can also pick up an Apple Watch for $150 off its retail price. Similar to the $500 MasterCard deal, this can also be used in conjunction with the trade-in promo. Buy any iPhone 13 on a Verizon Unlimited plan, buy an eligible Apple Watch with its own cellular plan, and receive a $150 credit over 24 or 30 months.
Next: Does The iPhone 13 Need A Screen Protector?
Source: Verizon
from ScreenRant - Feed