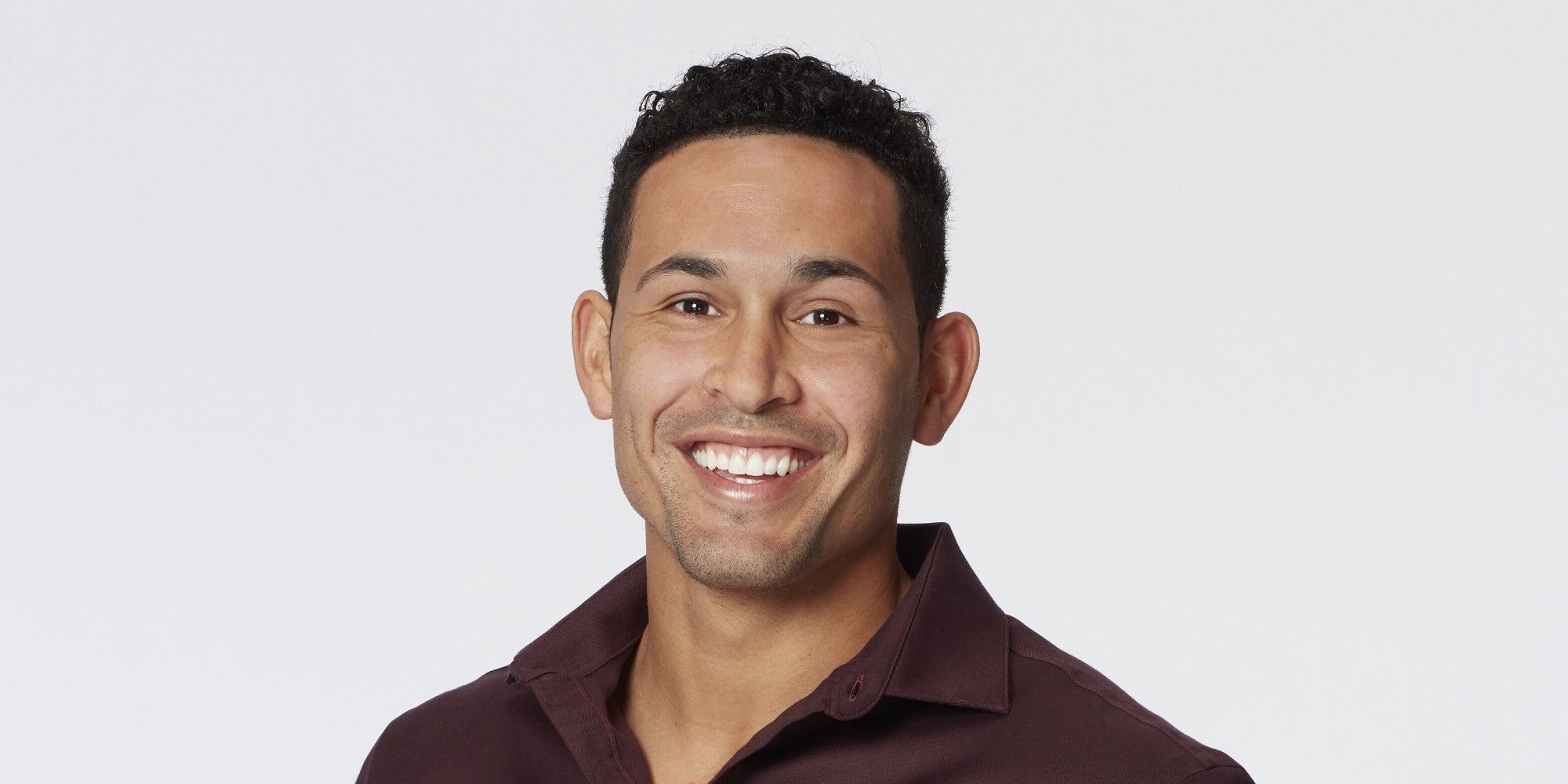 Bachelor In Paradise bartender and master of ceremonies Wells Adams believes Thomas Jacobs is "getting a bad rap" this season because he's actually a good match for Becca Kufrin. The real estate broker was labeled a villain by his fellow contestants during Katie Thurston's season of The Bachelorette. However, he took another chance on love by appearing on the franchise's summer series. He first pursued a connection with Tammy Ly, but after a date with the former Bachelorette, he told Tammy on her birthday that his head was turned. Since the early stages of their relationship, Becca revealed she was aware of the rumors that Thomas was sent home for using his charm to try and become the next Bachelor, but chose to keep an open mind on where their relationship could lead.
Though Thomas and Becca are one of the few couples remaining heading into the final two episodes, they don't get much screen time together. During one of Thomas' question and answer sessions with fans on Instagram, someone from Bachelor Nation asked if he was upset about the lack of air time, to which he noted that he didn't mind because he and Becca were too busy enjoying each other's company and creating memories that they forgot the whole reason why they were on the beach in the first place. The reality star then posted a few photos from deleted scenes, which showed the couple chatting about their dogs while eating chicken nuggets and cupcakes.
Related: Bachelor: Biggest News Stories From Franchise Cast This Week (Sep. 27)
In a new interview with Us Weekly, Wells Adams revealed he doesn't understand why everyone is attacking Thomas' character, because from his front row seat at the bar, it seemed like he was a solid dude. "Personally, I like Thomas. He is a guy that is very good at speaking and as someone who's a radio host, I appreciate that," Wells said. The soon to be husband continued to explain that his vocabulary wasn't a red flag for him like it may have been for other members on the beach, but he understands that the cast just wants to keep their beloved Becca's best interests in mind. "I think the concern is that you know, Becca has a tendency to not choose the best guys in the world, but for this, I do think Thomas is a good guy."
Reflecting upon Thomas' character, Wells knows a lot of the hate comes from his past actions, but he doesn't believe it's fair for Bachelor Nation's viewers and cast alike to carry that over into Bachelor In Paradise, where he's clearly demonstrating more mature behavior. "I'm rooting for both of them," Wells said. "I like both of them and we haven't seen a lot of in the past couple episodes, so I'm totally team Becca and Thomas right now." It seems as other members of Bachelor Nation have come around to Thomas' character as well. For Katie's part, she previously said she would warn any woman meeting Thomas on the beach to be aware of his narcissistic ways, but once she saw a photo of Becca and Thomas together, she immediately commented on the post gushing about the way Becca looks at her ex-boyfriend. Following Katie's comment, a fan alleged that Thomas had red flags written all over him, but Becca simply fired back, "red is my favorite color."
Though social media interactions it's safe to say Becca and Thomas are still in a relationship, but it's unclear to what extent their connection flamed up to be. Will Becca and Thomas be this season's Bachelor In Paradise underdog? The answer is only two episodes away as Bachelor Nation will finally learn which couples decided to take their relationship to the next level by getting down on one knee and saying yes.
Next: Bachelor: Tayshia Adams Thinks Clayton Echard Would Be A 'Great' Lead
Source: Us Weekly
from ScreenRant - Feed