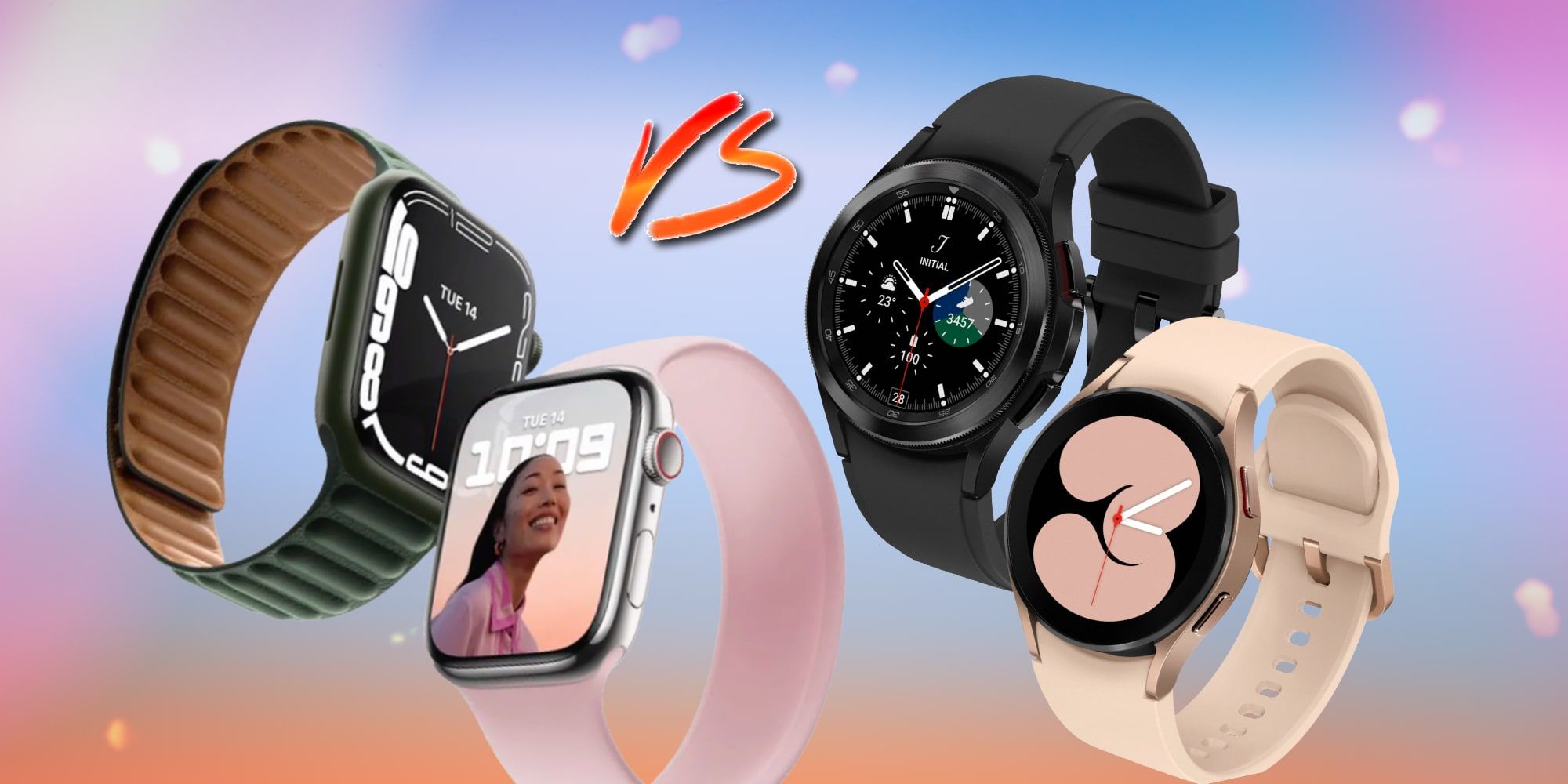 While Apple has long ruled the smartwatch landscape, Samsung's Galaxy Watch 4 could challenge the throne if the Apple Watch Series 7 proves to offer less value. The choice between Apple and Samsung is a common one, and after making the first decision, it becomes more difficult to switch since each company adds more convenience to those that stay loyal. Apple products work best together and Samsung gear pairs most easily with its other Samsung products.
Loaded with sensors and capabilities, the Samsung Galaxy Watch 4 surpasses most other health and fitness wearables. With an accelerometer, barometer, gyroscopic sensor, compass, heart rate sensor, electrical heart sensor (ECG), blood oxygen sensor, and bioelectrical impedance sensor, it's quite impressive that Samsung was able to fit all of this into such a compact device. As if that weren't enough, blood pressure measurements might be coming in the future. The device is capable of taking a reading, but the feature isn't active for US customers, perhaps awaiting regulatory approval.
Related: Apple Refuses To Kill The Apple Watch Series 3
There is more to a smartwatch than just sensors, however, and this is the place where Apple usually wins. Apple offers many of the same features in its new Apple Watch Series 7, but lacks the bioimpedance sensor. Apple has researched blood pressure and other sensors for its smartwatch, yet didn't add any new technology to the 2021 model, which is a little disappointing. The biggest change relates to the screen, which is now both larger and brighter. Apple claims that Apple Watch Series 7 is an incredible 70-percent brighter than the already brilliant 1,000 nits of the previous generation. Samsung doesn't give the rating for its smartwatch, but it's unlikely to compete with that figure. With the bezels reduced further, Apple gains even more of a size advantage over Samsung. While the round display looks big, the geometry doesn't lend itself to text or an image. Samsung's Galaxy Watch 4 offers 1.13 square inches, while the Apple Watch Series 7 features 1.41 square inches of display space, and in a more usable, rectangular form.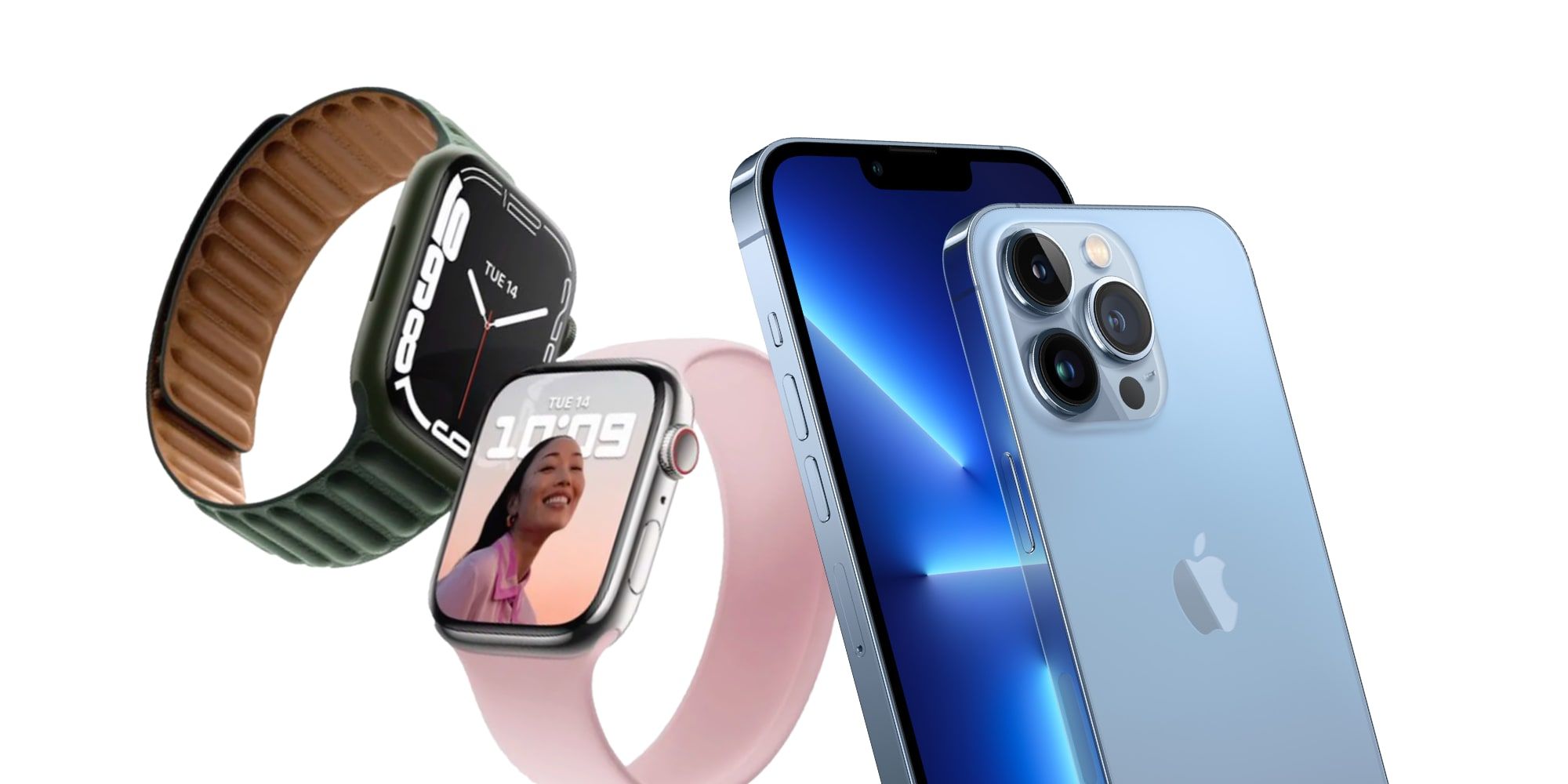 Each manufacturer has a robust set of workout and health tracking apps included, and which is ultimately better will be a matter of personal preference. The ecosystem often plays a big role for a smartwatch and Apple has held the advantage for many years. While Samsung used its own Tizen operating system in the past, that changed with the Galaxy Watch 4 which now runs Wear OS 3. Although not fully integrated with Google's ecosystem, there is a significant amount of crossover and the app selection is now much larger, eliminating Apple's app advantage. An iPhone is necessary for an Apple Watch and Samsung's Galaxy Watch 4 still works best with a Samsung phone, so that is always an important consideration.
Quality is somewhat subjective although that is one of the things Apple is known for. Apple gives a choice of materials: aluminum, stainless steel, and titanium cases. The last two come with sapphire glass, the strongest and most scratch-resistant type currently available. The new rounder display gives it even more strength with Apple now claiming it's crack-resistant. Samsung offers a minimalist aluminum version and a more sporty-looking stainless steel case with its Galaxy Watch 4 Classic version. Samsung uses Gorilla Glass DX Plus for its Galaxy Watch 4, which is very good albeit not nearly as durable or scratch-resistant as sapphire glass.
For aluminum and Ion-X Glass, the Apple Watch Series 7 costs $399. Stepping up to steel and sapphire glass raises the price to $699, and titanium increases the cost to $799. At $250, this makes Samsung's aluminum Galaxy Watch 4 a far more affordable solution. The Galaxy Watch 4 Classic with the steel case costs only $350 as well. If the budget is tight, Samsung wins this comparison easily, offering great health and fitness tracking at a much lower price. Choosing Samsung's watch will work best for Android users and particularly if the phone was made by Samsung. Since the iPhone is the most popular smartphone in the U.S., there is a good chance most shoppers will have an extra incentive to buy from Apple. For a device that is worn in all kinds of conditions, and that's quite exposed when on the wrist, durability is a serious consideration which might be enough reason to spend the extra dollars for a long-lasting Apple Watch Series 7. Perhaps, Apple remains the smartwatch king for another year.
Next: Apple Watch Series 7 Vs. Watch Series 6: Is It Worth Upgrading?
from ScreenRant - Feed