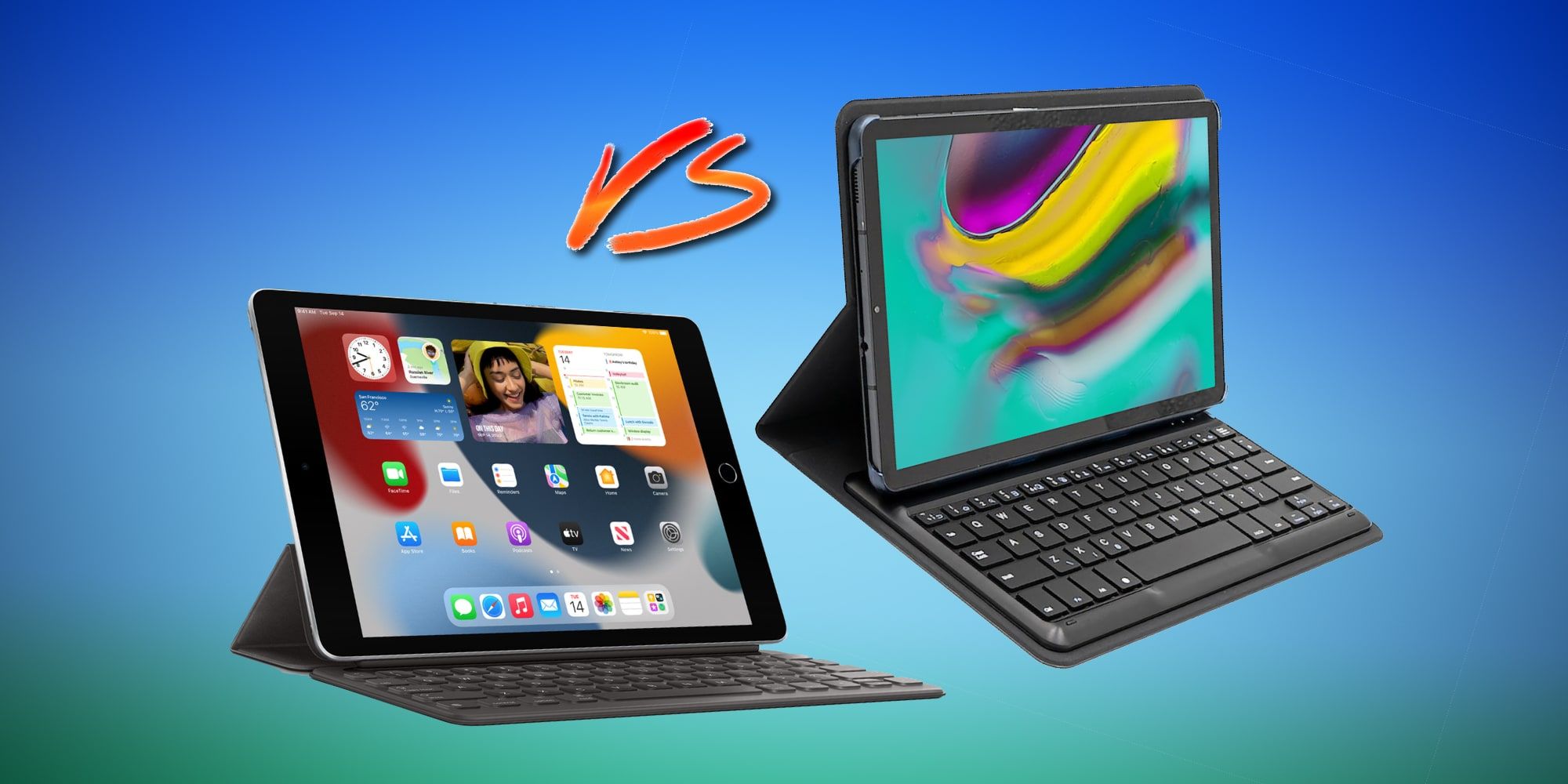 Apple launched its ninth-generation iPad recently providing new competition for Samsung's similarly priced Galaxy Tab S6 Lite tablet. The screen sizes are nearly the same and coming from some of the best consumer tech companies, these are both good quality devices. While the tablets aren't packed full of super high-performance components, each provides great value and offers entry-level pricing for casual browsing and media consumption.
Samsung's Galaxy Tab S6 Lite was released in 2020 and is a very affordable tablet at $350. With a sharp 10.4-inch display and an included S Pen, it makes a great tablet for getting started in digital art. The base model includes 64 gigabytes of storage, allowing for a large number of drawings or notes, which is another excellent use for this tablet. The Tab S6 Lite works well for browsing the web or watching movies. Samsung rates video playback time at up to 13 hours, so it can provide a full day's worth of entertainment when needed.
Related: Why iPad mini Is Now A Better Buy Than Apple's iPad Air
Apple's new ninth-generation iPad is its lowest-cost model, selling for $329. The 10.2-inch display is a close match to the Tab S6 Lite and it also starts with 64 gigabytes of storage. Since the iPad came out more than a year after Samsung's tablet, it should be expected to have more advanced technology and it does in some ways. The front-facing camera has an ultra-wide lens that allows Apple's pan and zoom feature that follows the user if they move around the room. A nice addition for video calls. Samsung won't provide as nice or as sharp of an image for conference calls or video chats with its 5-megapixel selfie camera. The iPad 9 also has a much faster processor, using the A13 chip from the iPhone 11. In real-world use, the difference might not be noticeable unless playing intensive games or browsing with a large number of tabs open.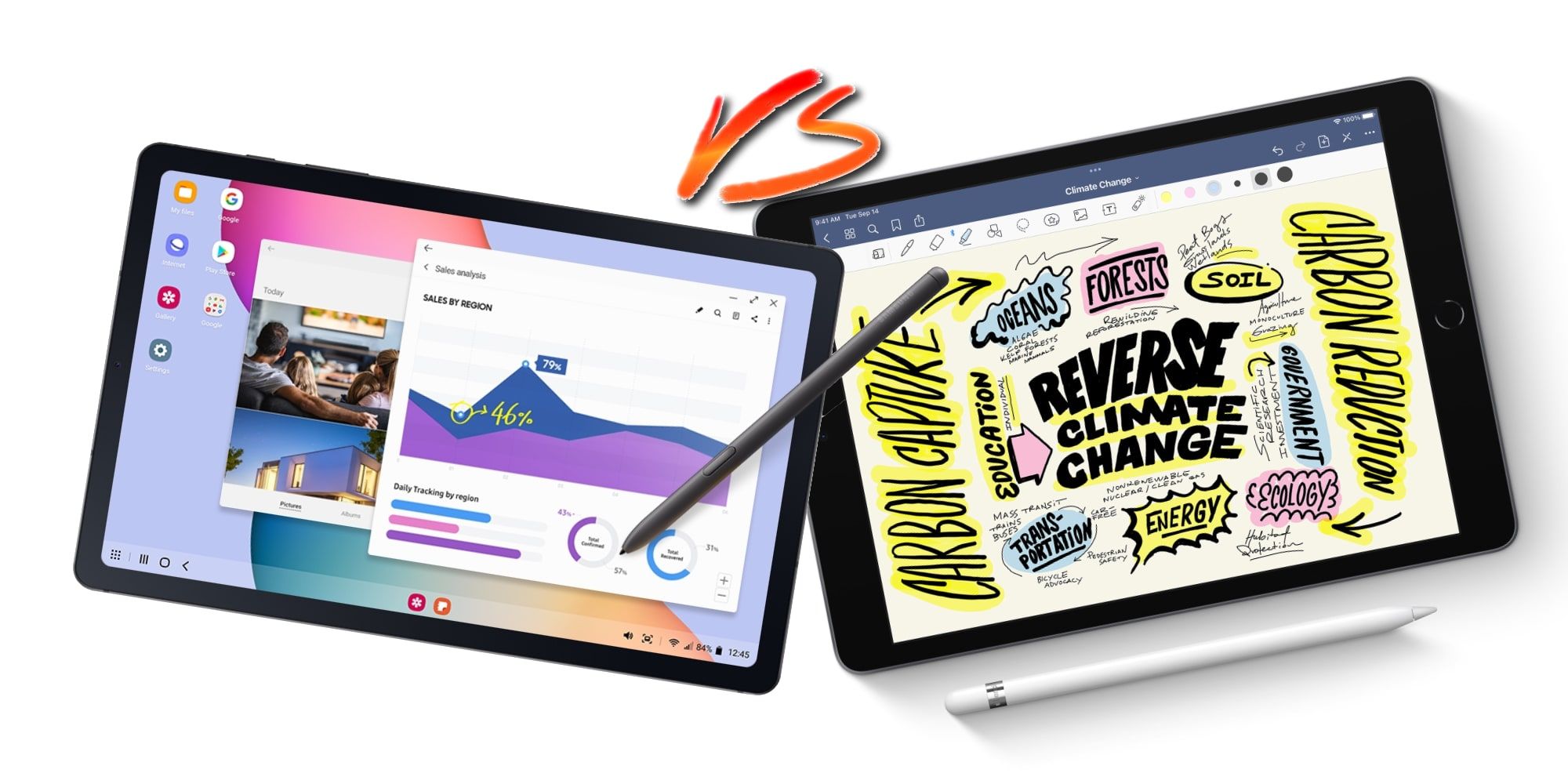 The Galaxy Tab S6 Lite includes Samsung's fantastic pressure-sensitive stylus, the S Pen. The first-generation Apple Pencil is compatible with the iPad 9 but is sold separately for $99. That means an equivalent Apple tablet configuration would total $428 and it isn't clear whether the iPad is worth $78 more. Apple does have a more robust selection of apps designed for a tablet screen, a known weakness of Android tablets. Both tablets have an optional keyboard cover available, adding more productivity potential.
Samsung chose a more cinematic layout for its screen, which works better for movies, while the iPad is a bit closer to a sheet of paper, possibly making it better for productivity. Apple's new ninth-generation iPad is a fast and solid tablet that is hard to beat, and it's available for a little less than the Tab S6 Lite. However, Samsung includes the S Pen for about $20 more, providing a great value for drawing and note-taking. Overall, the Samsung Galaxy Tab S6 Lite is likely to offer the most value for tablet shoppers on a budget.
Next: Galaxy Tab S7 Vs. iPad 8: Samsung Or Apple Best For A Sub-$650 Tablet?
from ScreenRant - Feed