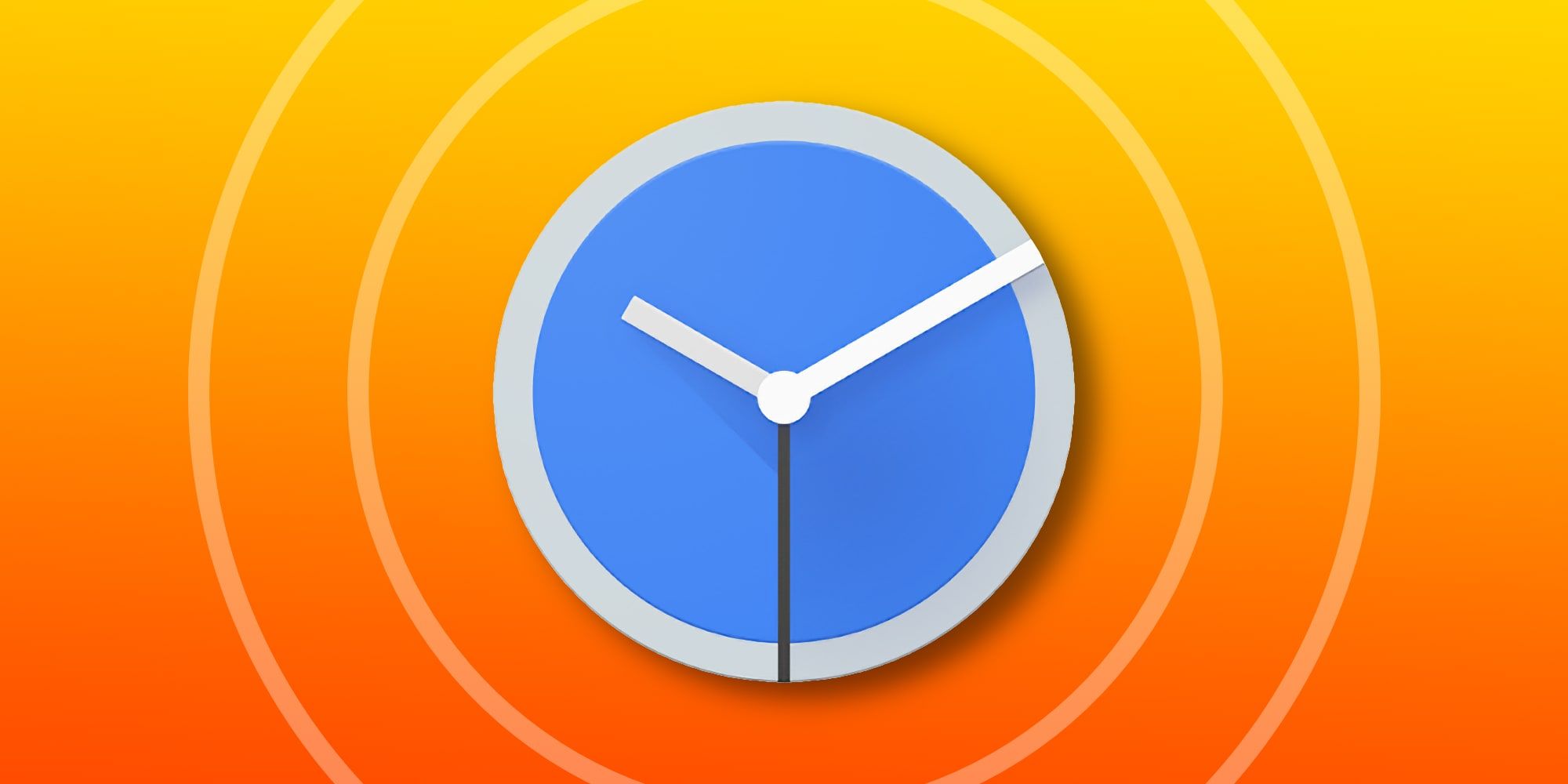 Google's built-in Clock app on Android devices might have a problem with sounding alarms, according to various sources. However, there are alternate apps and other solutions to waking up on time and making appointments without being late. A quick rundown oft the available alternatives will help anyone that needs to keep track of time and be alerted to particular events.
Many of Google's own apps are pre-installed on Android phones. These core apps are very helpful and make up a big part of the Android experience. Google Maps guides users wherever they need to go with remarkable accuracy and Chrome is a reliable window to the internet. Some unsung heroes of the app world take care of equally important but less noticeable needs, such as the Clock app, which includes a world clock, a timer, a stopwatch, and an alarm clock.
Related: How To Set Up Android 12's Auto-Rotate And Keep The Screen From Flipping
The Android Clock app seems to be misbehaving for some users, with one reportedly losing their job when an alarm failed to sound, as noted by Android Authority. With many commenting on the failure of the alarm, Google's Clock app has suffered a series of one-star Play Store reviews recently. The issue appears to be intermittent, making it difficult to replicate for testing and troubleshooting. It also isn't clear whether this potential bug is limited to Android devices or whether it also affects smart speakers powered by Google Assistant. The good news is that there are several alternative apps in the Play Store and other devices can help as well.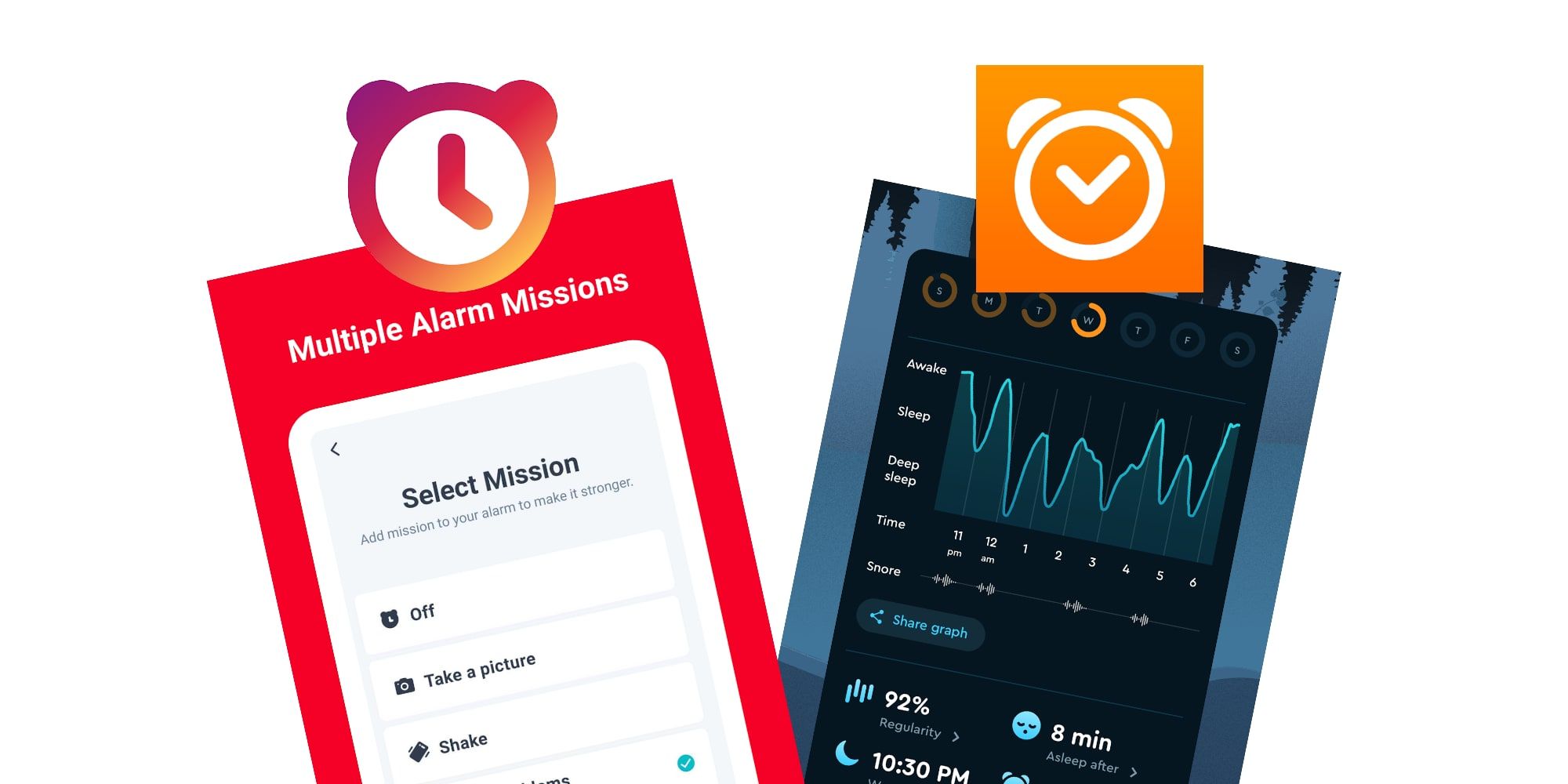 Google's Play Store has a huge list of alarm clock apps and many well-rated ones can serve as a backup or alternative to the built-in Clock app which seems to be failing for some users. One of the top-rated apps is called Alarmy. It's a free, ad-supported app that boasts the 'highest-rated alarm clock app in the world.' Indeed, it enjoys a 4.5 star average rating with a total of 1,227,343 reviews. A unique feature is its 'Alarm Missions' that gives the user tasks to perform to activate the mind and help with waking up. Sleep Cycle is another top-rated app that has the ability to shift its alarm time to slightly earlier or later in order to wake the user when it detects light sleep, supposedly allowing the user to wake more naturally and feel more rested.
Stepping beyond the realm of Android apps, a smart speaker or smart display can sounds alarms, and if it uses Siri or Alexa then any potential problem with Google's alarm routine can be avoided. An old-fashioned alarm clock will avoid technology issues entirely and might be a good idea if the wake-up time or an appointment reminder is critical for work. Leaving the curtain open so light can pour in will also assist with waking early if that is the goal.
Considering Google hasn't confirmed the issue and the nature of intermittent problem being very hard to correct, anyone depending on an alarm needs to be aware that some are having trouble with Android's built-in Clock app, possibly resulting in the alarm not alerting the user as it should, and making an alternate method a good idea.
Next: How To Access Your Android Passwords From Any Browser
Source: Android Authority
from ScreenRant - Feed