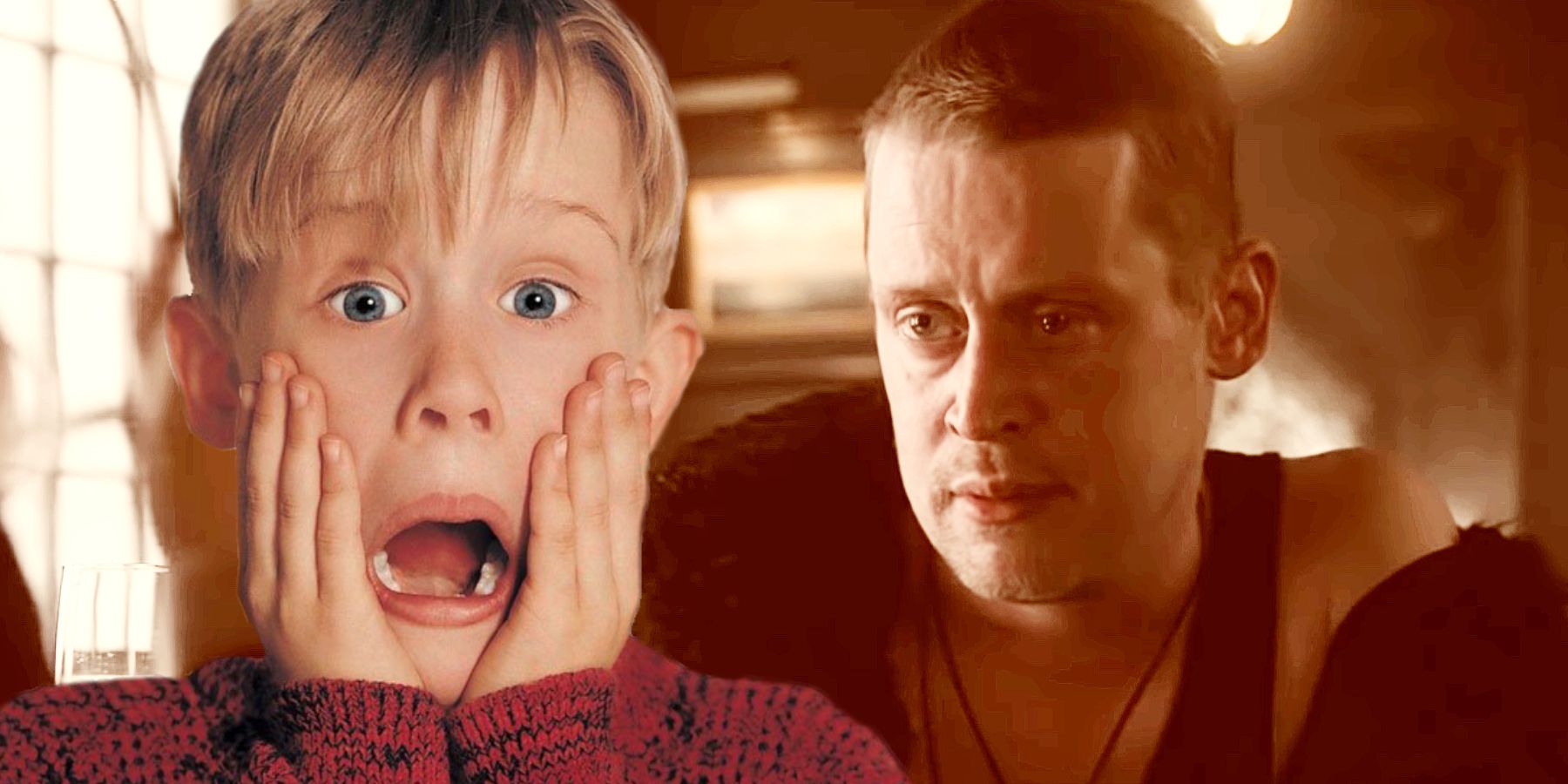 In a role-reversal not lost on Home Alone fans, American Horror Story: Red Tide perfectly flips Macaulay Culkin's iconic home defender premise as he now becomes the feared intruder. It's hard for some actors to shake their most iconic roles, such as how it's difficult for Jason Alexander to rid himself of the George Costanza association or Daniel Radcliffe with Harry Potter, which has also been the case for Macaulay Culkin permanently being identified with Home Alone's Kevin McCallister. Child actors featured in a beloved role are hardly able to get rid of the association. However, it goes a step further for Culkin, whose most notable character also happens to be the center of a beloved Christmas movie, meaning every holiday season since he was 10 years old, he's been Kevin McCallister.
Although Culkin is known as one of the most successful child actors of all time, his filmography notably slowed down once he became a teenager. Aside from playing the title character in Richie Rich in 1994, Culkin hadn't starred in any successful big-budget films or notable roles in TV shows since his Home Alone days. Over the next few decades, he would play guest roles on series and star in indie films, but it wasn't until he was cast in American Horror Story season 10 that it felt like he was truly returning to the screen. American Horror Story isn't for the faint-hearted, so knowing he would be on the series signaled the role would be far different from Kevin McCallister, and the series has already cleverly delivered on those grounds.
Related: American Horror Story Hints Ryan Murphy Is A Vampire In Canon
American Horror Story: Red Tide episode 3 features Culkin's character, Mickey, on a mission to steal The Chemist's black pills from Belle Noir's (Frances Conroy) affluent home. He watches and waits until she leaves, sneaking into her home and digging around where he cleverly steals only a few from her bag. This isn't the only time Culkin portrays a home intruder in the American Horror Story: Red Tide episode; he also breaks into the home Ursula (Leslie Grossman) is staying in after Belle has ordered him to kill her. He doesn't actually do so because she says she's going to turn him into an accomplished screenwriter, but the irony of Macaulay Culkin now playing the intruder instead of the iconic home defender he portrayed in Home Alone isn't lost on viewers.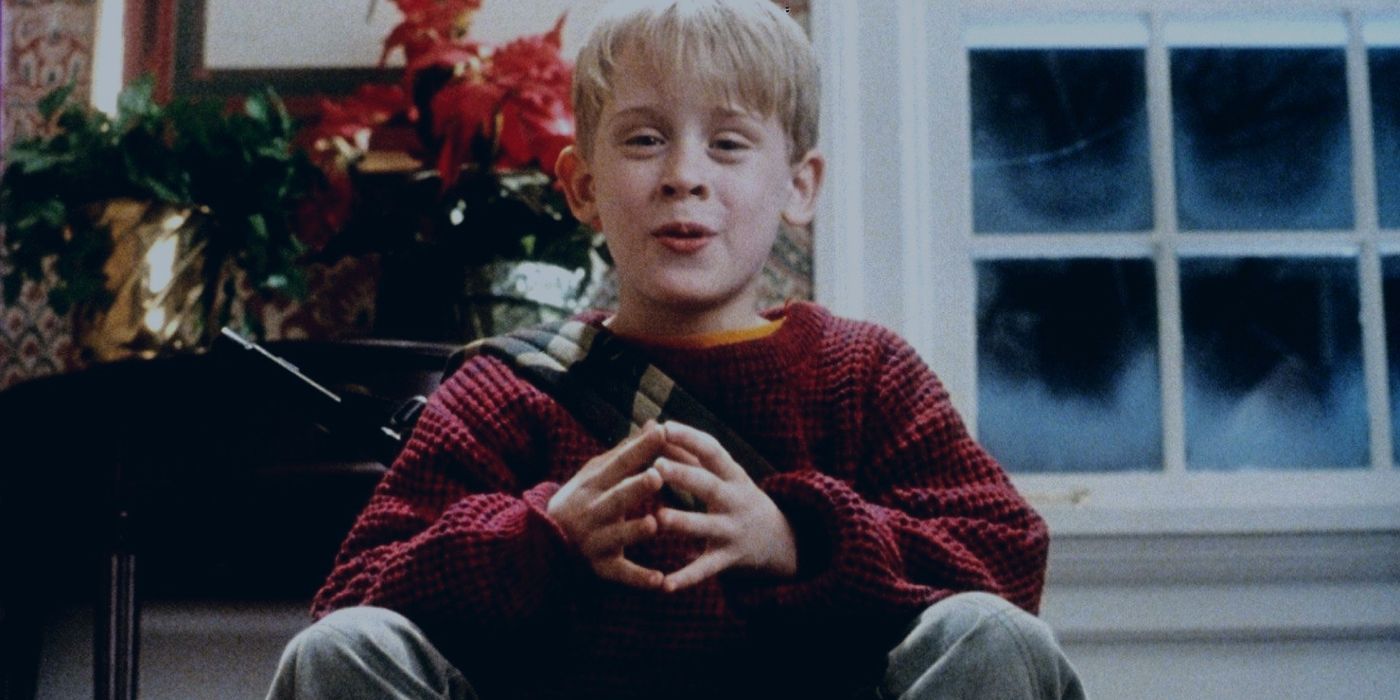 The saying goes that "you either die a hero, or you live long enough to see yourself become the villain," which seems to be how Macaulay Culkin's notable characters have progressed. When he was a young kid in Home Alone, Culkin was the character that is a thief's worst nightmare; if anyone is trying to rob him or break into his house, he has some surprises in store for the criminals. Now, as a 41-year-old actor who took a long hiatus from the screen, his new lovable character on American Horror Story is practically the opposite. He's become the type of criminal Home Alone's Kevin would be fighting (albeit a kindhearted one), as Mickey is a notable thief, drug addict, and prostitute. Additionally, Mickey is stealing from Provincetown's wealthy residents, whereas in Home Alone, the McCallisters were a well-to-do Chicago family being robbed.
Macaulay Culkin was one of the most anticipated additions to American Horror Story season 10, with audiences excited to see what twisted horror premise he would be involved in after primarily associating him with a 7-year-old mischievous kid for the past three decades. Culkin has delivered beyond expectations, becoming one of the best aspects of the new AHS season, becoming the pure and kind Ptown president who also happens to be a drug-addicted wannabe screenwriter. His new character is obviously starkly different from Home Alone. Still, it's exciting to see Culkin get great acting roles that exhibit how far he has progressed since the Kevin McCallister days. With how well his character has been received, American Horror Story may be the way that Culkin begins to shed his one-character association with Home Alone.
More: Everything We Know About Disney's Home Alone Reboot
from ScreenRant - Feed