Food Network's reality TV competition The Great Food Truck Race concluded its 14th season in July of 2021, culminating in a second victory for the all-star team The Lime Truck and its three contestants: Daniel, Jesse, and Mark.
RELATED: 10 Foodie Shows To Stream If You Love Food Network
Beyond being talented chefs, what makes the winning teams so successful is their catchy truck names, their specific types of cuisine, inspiring dishes that they create, the ability to overcome and win multiple in-game challenges, and doing so with a positive attitude. As fans wait to hear of a season 15 premiere date, it's worth highlighting the best food trucks in the history of the show to date.
10

Aloha Plate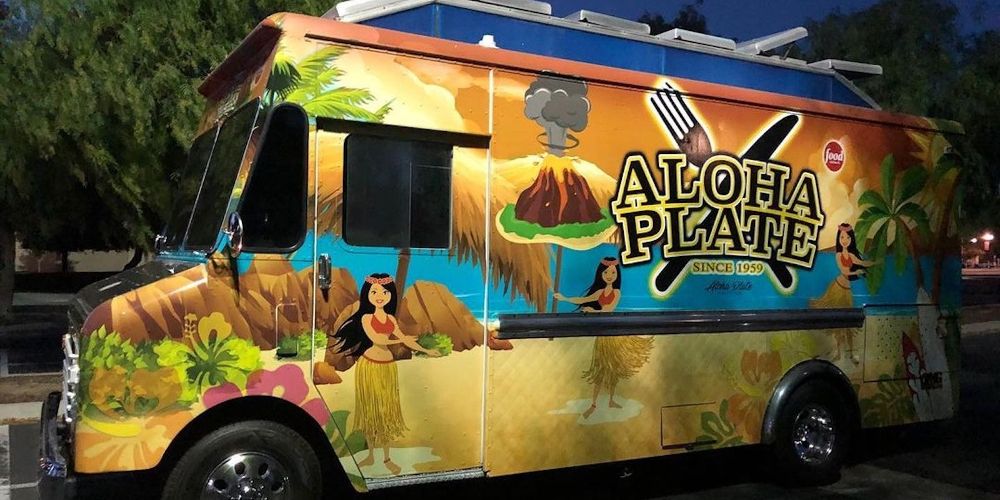 Bringing authentic Hawaiian cuisine to the mainland, brothers Adam and Lanai joined their mutual friend Shawn to create Aloha Plate, one of the most successful trucks in show history. During season 4, the team overcame a slow start before racking up three first-place challenge wins in four consecutive weeks en route to a harrowing final showdown with Tika Tika Taco.
Aloha Plate's biggest moments of season 4 came in weeks 4 and 5 when they successfully navigated heavy rainfall in St. Paul and capitalized on their Hawaiian roots by winning the Spam Truck Stop Challenge and earn $500. The team was so strong it was invited back for the All-Star season, serving delicious dishes on the cooking show that fans were inspired to make.
9

Brunch Babes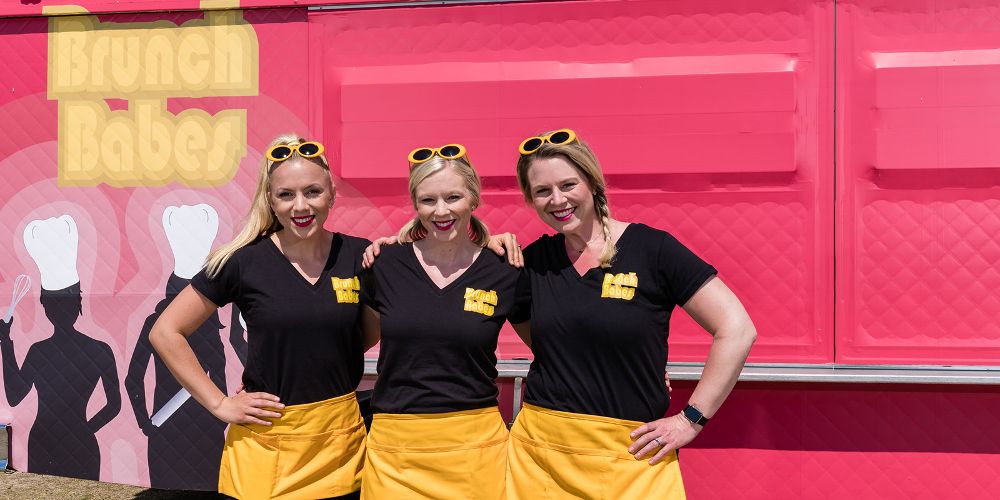 One of the most impressive trucks is Brunch Babes, the runner-up in season 10's Summer Beach Battle. What makes the team so admirable is that it consists of Laura, Lydia, and Mariah, a trio of family members from Michigan, none of whom cook professionally. Yet the bubbly and easy-to-root-for amateur Midwesterners gave the competition a real run for their money with their delectable brunch dishes.
RELATED: 8 Reality Cooking Shows That Aren't Real (& 7 We Think Are)
Beyond their personal likability, Brunch Babes never finished worse than fourth place in any single challenge. They finishes second three times and ended their run on a blazing hot streak in Florida by winning the last three challenges in a row before falling short of the winner's circle.
8

The Lime Truck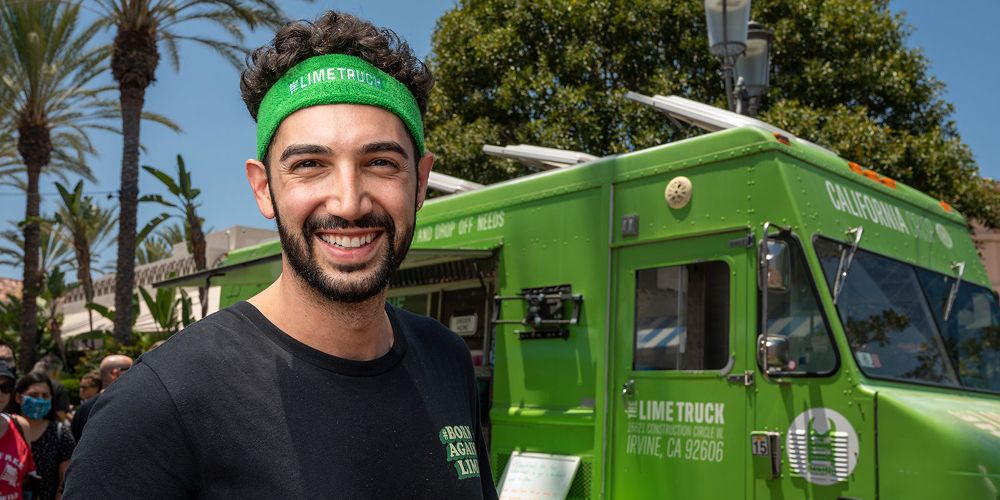 The Lime Truck is almost certainly the best team in show history. After besting the competition and being named winner of season 2, California friends Jason, Jesse, and Mark (who replaced Daniel) returned 10 years later as All-Stars to duplicate the feat and find the winner's circle again.
Focusing on their trademark cuisine defined by rotating menus and the freshness of whatever local ingredients are in season, The Lime Truck parlayed their decade of professional experience (during which they won several awards, created a beer line, and opened two brick-and-mortar restaurants) to run over the competition. Jason and Jesse's experienced shorthand and wily business practices, such as creating a whole tasting menu at a high price, allowed them to finish strong in season 14.
7

The Middle Feast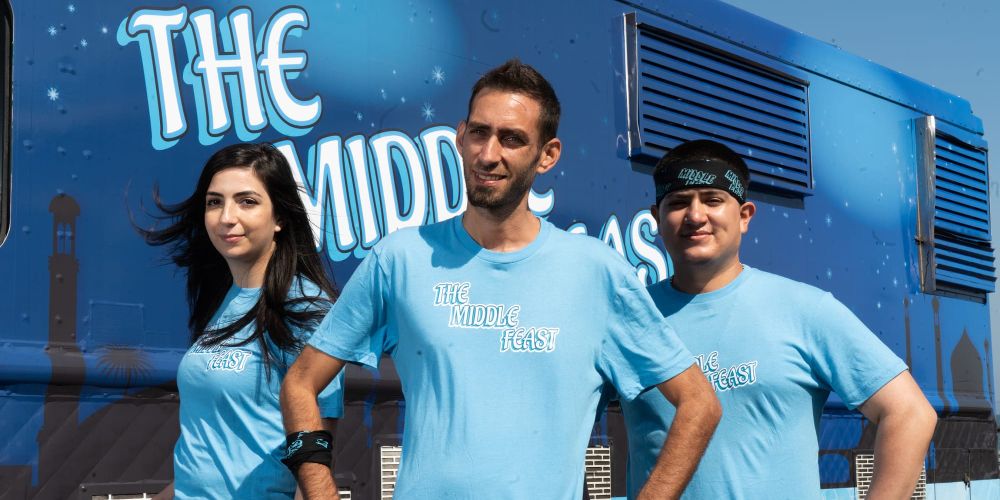 In addition to their competitive success on the dangerous reality TV show, what makes The Middle Feast so memorable as a team is their daring move to leave a restaurant job behind and emigrate from Israel to Los Angeles and pursue the American dream. Siblings Tommy, Hilla, and their friend Arkadi could not be easier to root for.
Specializing in Middle Eastern dishes like falafel and shawarma, The Middle Feast overcame a rocky start for two first-place finishes in the final three weeks, going out of their comfort zone to win a key truck stop challenge using alligator and frogs legs. After winning season 5, the truck was invited back for season 14 All-Stars, where they finished in fifth place.
6

Mystikka Masala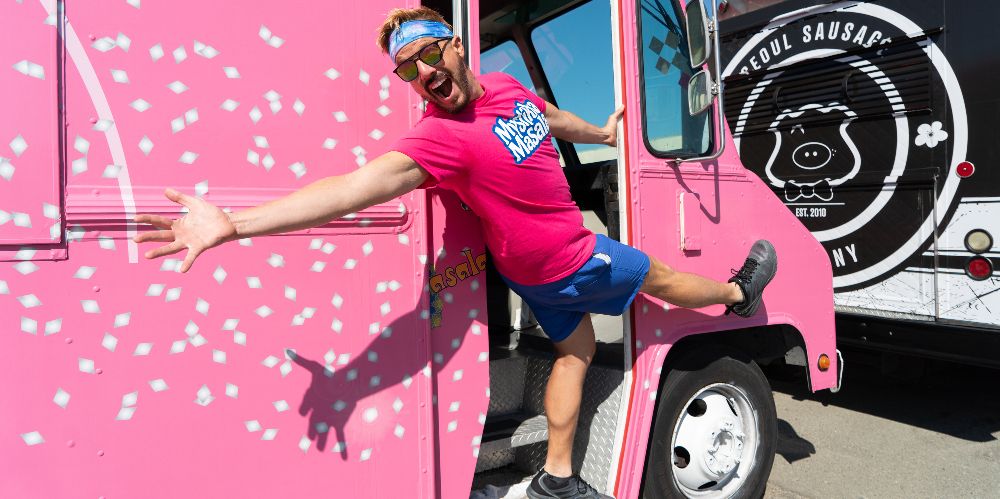 Dubbed "The World's Most Fabulous Drag Food Truck Race," Mystikka Masala couldn't have a cooler truck if they tried. The Dallas team comprised of Andrew, Sarah, and Nevin won the hearts of viewers by serving up delicious Tex-Mex cuisine to go with their infectiously histrionic personalities.
RELATED: 10 Throwback Food Network Cooking Shows You Forgot You Loved
With the superior cooking talent to win season 12 and the personal magnetism to return for season 14 All-Stars, Mystikka Masala not only made history by becoming the first all-drag truck, but the team steadily performed in season 5 by never finishing worse than fourth place. Instead, the truck earned a first-place and three second-place finishes before being named champs.
5

NOLA Creations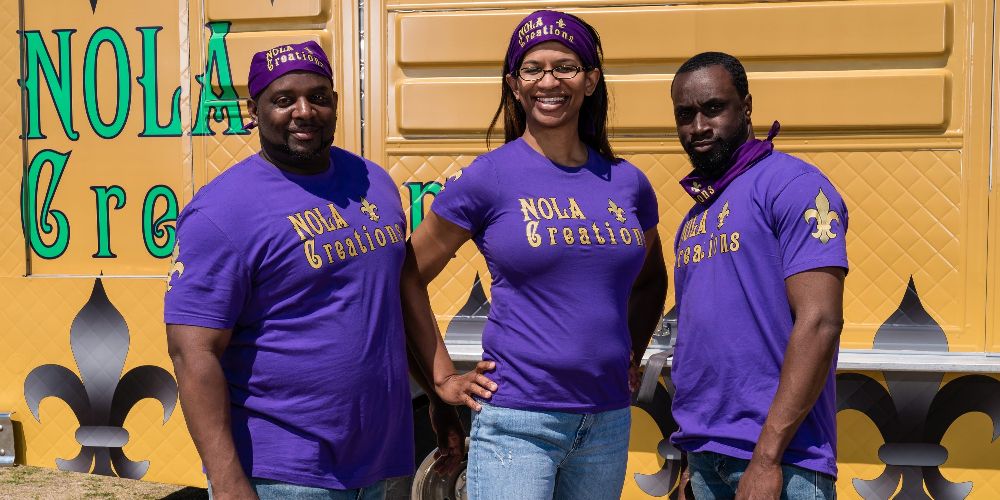 While Brunch Babes almost took home the grand prize in season 10, arguably the best season of The Great Food Truck Race, their primary competition was NOLA Creations, the extremely popular and wildly talented team cooking up delicious Creole cuisine. Hailing from New Orleans, Darrell and his wife Anna couldn't be more real, relatable, or culinarily skilled. It's no surprise that they were asked to return for season 14 All-Stars. Alas, they placed sixth.
Aside from their winning ways and lovable personas, NOLA Creations became a fan-favorite after revealing their original restaurant was destroyed by Hurricane Katrina. Yet, despite the devastation, Darrell and Anna never turned their back on their hometown and continue to help New Orleans' economy by operating their truck at home.
4

Nom Nom Truck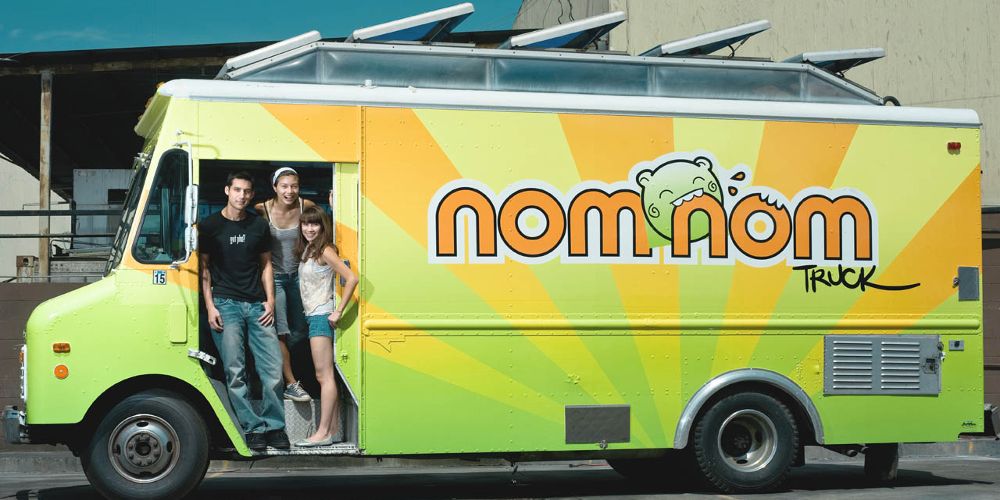 Competing in season 1, Nom Nom Truck is probably the best team that did not win the grand prize. Using a shrewd business plan to link up with local businesses in every city they stopped at, the Vietnamese-inspired food truck won a whopping five consecutive first-place wins in six weeks before falling short to Grill Em All. As a result, many fans think they were robbed.
UCLA business grads Misa, Jennifer, and David demonstrated superior economic skills by earning more accumulated money than every other team until their sales begin to wane in one of the best cities visited on The Great Food Truck Race (New York) during the final week, opening the door for Grill Em All to steal the win.
3

Pho-Nomenal Dumplings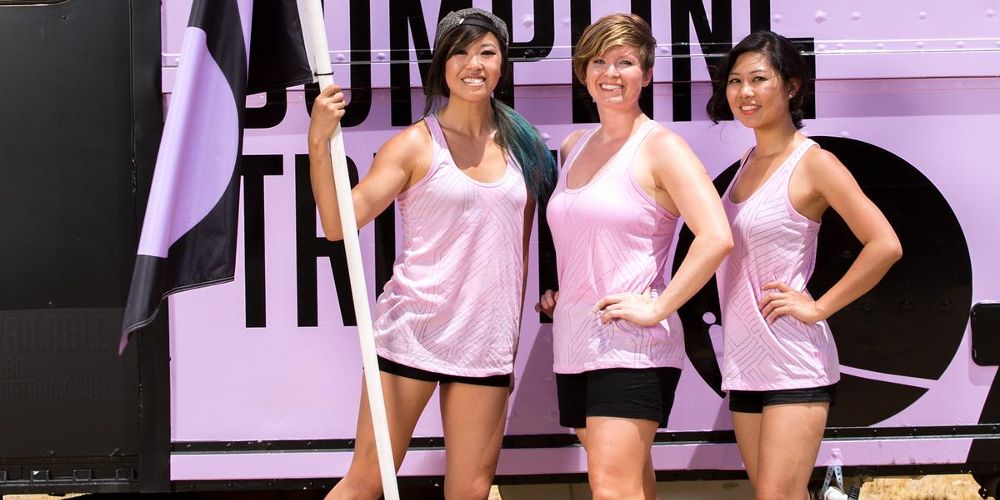 In addition to boasting one of the best food truck names, Pho-Nomenal Dumplings served up some of the most original and exotic Vietnamese dishes that included corn-god bahn mi and Tawainese dumplings. Moreover, friends Sunny, Sophia, and Becky left their corporate jobs in North Carolina to start a new venture as amateur chefs, making their success very easy to cheer for.
RELATED: 10 Best Cooking Shows That Aren't About Competition
Despite failing to score better than a third-place finish in the first three weeks, Pho-Nomenal Dumplings rallied late to finish third, second, and first, respectively, to eventually win season 6. Alas, they did not return for the all-stars season.
2

Seoul Sausage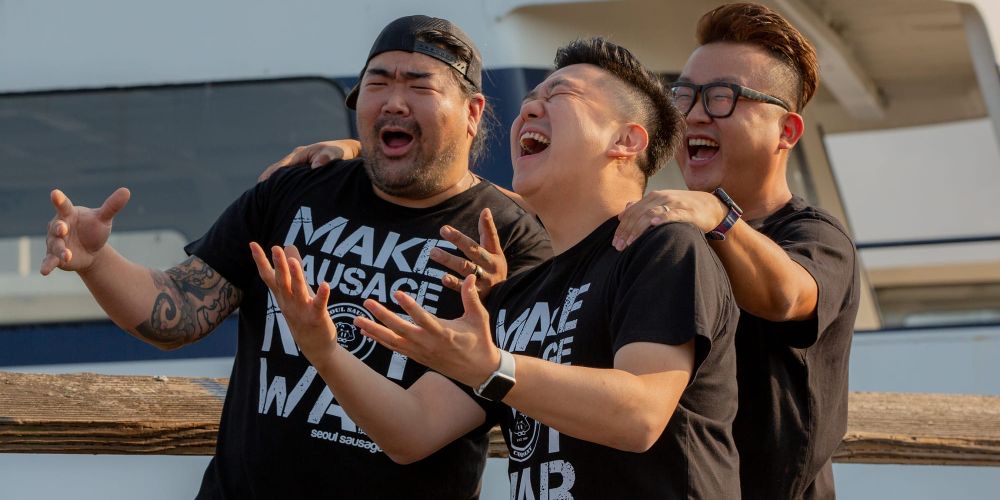 When it comes to the entire package of teamwork, creative cuisine, shrewd business enterprising, a punny name, and personalities that fans want to see more of, season 3 winners Seoul Sausage check all of the boxes.
The wildly likable Korean brothers Ted and Yong and their pal Chris (and later Han Lee) started the competition in hopes of opening their own food truck to accommodate their yummy kimchi rice balls, Korean-style sausages, and fried chicken, and bibimbap. A decade later, they are now one of the most successful food trucks in Los Angeles. They really showcased their overall talent in season 14 all-stars by going toe-to-toe with The Lime Truck before narrowly finishing as a runner-up.
1

Waffle Love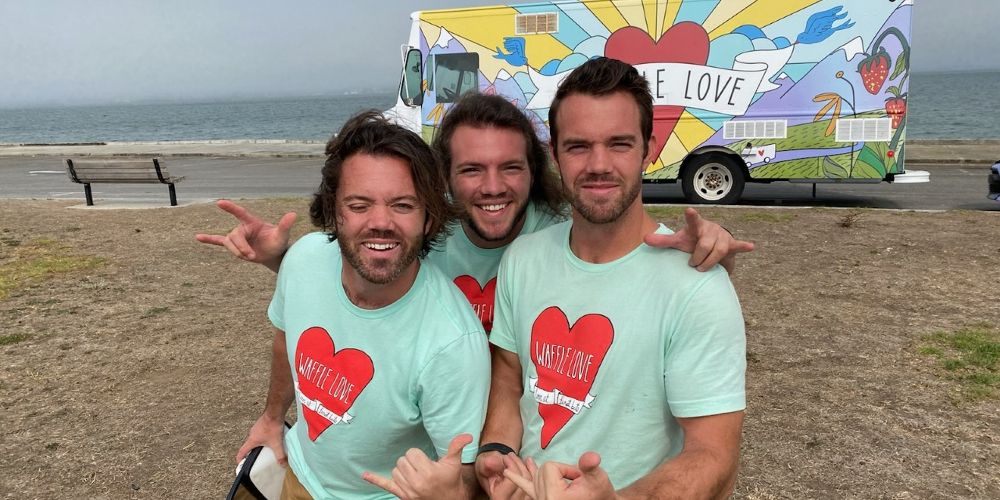 While Pho-Nomenal Dumplings were unable to return for the all-stars 14th season, their chief rivals in season 6, Waffle Love, was. The only non-winners to return, Mormon brothers Adam, Jared, and Steven earned their spot by showing impressive social media savvy, terrific teamwork, quick preparation, and a dish everyone loves. Combined with their kindness, Waffle Love exhibited family values that made them hard to root against.
Although Waffle Love scored three first-place and two second-place finishes in season 6, they struggled in season 14 during weeks 2 through 4. However, they made a furious late run to finish in third place overall behind The Lime Truck and Seoul Sausage.
NEXT: Chopped & 9 Best Cooking Competition Shows, Ranked By IMDb
from ScreenRant - Feed